Thanks to the large number of wireless connections that exist, it has been possible to maintain the "normality" of daily routine in the midst of the Covid-19 pandemic. Although it is true that it took time to adapt and accept this new reality, today many carry out their work without having to leave the house.

However, when these wireless connections are defective or very slow, a real problem can arise, since it makes it impossible to be effective when carrying out pending tasks.
A poor connection only causes frustration and wastes a lot of valuable time. For this reason, those who work from home should strive to have one that facilitates the creative process and allows them to meet deliveries and other important activities on time.
With advances in technology happening every day, it's all too easy to get left behind and for equipment to become obsolete. Although it is true that new products, due to their demand, usually have a high cost, if they are seen as work tools, by acquiring them you would be making a good investment.
One of the great novelties in terms of wireless connections is Wi-Fi 6, have you heard of it? Do you know what it is? What are its advantages over the previous version? What functions does it perform? How can you acquire it?
If you don't know the answers to these and other questions related to the topic, you have nothing to worry about. This time I will be sharing with you everything you need to know about this advance in technology.
In such a way that, when you finish reading this article, you will have all the information you need to determine if it is an essential tool or not to be more productive and to carry out your current job effectively. Let's see it.
Instructions
Wi-Fi 6 was previously known as Wi-Fi 802.11ax. It is nothing more than a wireless transmission standard that makes the speed, stability and power efficiency better than the previous version. Especially when having multiple devices connected.
This is a backward compatible standard, which means that a device that has Wi-Fi 6 connectivity can connect to networks from previous versions. However, naturally, in this case, you will not be able to take advantage of all the new features offered by the latest version.
One of the devices capable of connecting to Wi-Fi networks 6 is the iPhone 11. However, it is also necessary to have a router that supports it. In addition, although it has the capacity, it does not have official certification.
However, it is not enough to know what it is about to take the step of acquiring this new version of Wi-Fi wireless networks. To know how profitable it is for you, you need to know what the advantages it offers are.
What do you need
Some of the advantages of Wi-Fi 6 are the following:
 Better management of multiple devices. As more and more devices are connected everywhere, such as TVs, tablets, game consoles, phones, etc., this technology makes it possible for lower latency to occur when many devices are connected simultaneously. In order to achieve this, it works with very new technologies, already existing but which have been improved.
 It is responsible for avoiding interference. In fact, it is a technology that is focused on this aspect. It is responsible for assigning different colors so that they can be better identified. These colors are different for each network. In this way, interference from neighbors is not included in the connection. When the access point detects a connection, it checks the color bit and then decides.
 It has greater speed and range. This is one of its main improvements, since the speed is 40% higher than that of the Wi-Fi 5 network. In fact, its maximum speed can reach 9.6 Gaps.
 The frequency bands. With Wi-Fi 6 you can connect to the 2.4 GHz band or the 5 GHz band and, in the same way, enjoy the advantages of both. It is expected that over time it will be compatible with the 6 GHz band so that there is better speed in devices that are close to each other or that need a shorter range.
 Longer battery life. While it is true that manufacturers are striving to improve phone batteries, this is still a weak point. However, in the case of Wi-Fi 6 it is possible to manage energy consumption more successfully. This means that you will use less energy in your devices, when connected to wireless networks. This is outstanding for small, low-power devices.
For these and many other reasons, a large number of users have dared to bet on this type of technology, since they hope that it will make their lives easier. But what other aspects of Wi-Fi 6 do you need to know before making a decision?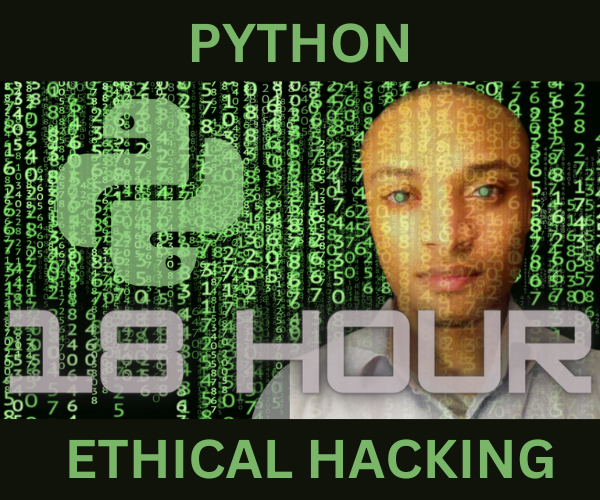 The Ultimate Python Ethical Hacking Course
=> Join the Waitlist for Early Access.
By subscribing, you agree to get emails from me, Tanner Abraham. I'll respect your privacy and you can unsubscribe any time.
Tips
It should be noted that this technology has greater security. In fact, for a device to be compatible with Wi-Fi 6, it must have a WPA3 security protocol. This makes the wireless network more secure and you are more protected against possible attacks.
Wi- Fi 6, on the other hand, is backwards compatible. Naturally, to start enjoying it, you must not only have a router with this technology, but it must also be present on your smartphone and other devices.
However, there is also the possibility of having a router with Wi-Fi 6, which can connect to any other device that is Wi-Fi or not. But, if it is not, it will not allow you to enjoy the advantages of having an advanced router.
Also, this wireless network has many improvements in augmented reality, streaming and in the Internet of things. These applications take advantage of the low latency and speed of the new standard to achieve greater development and involvement among users.
What allows us to see that society will be able to enjoy different types of environments based on virtual or augmented reality with great comfort? On the other hand, the transmission capacity of streaming videos will be greater. So you can enjoy 8k movies without cuts or interruptions during transmission.
In addition, it guarantees greater Wi-Fi connectivity in places that are very crowded. It is no secret to anyone that the more devices are connected to the network, the lower the Internet speed. Such is the case of airports, stadiums and the different centers of public bodies.
Wi- Fi 6 will be responsible for increasing the speed of downloads in highly congested places up to 4 times, which will make it possible for users, who have a device with this technology, to have an excellent connection in places where there is a large influx of people.
Those who want to enjoy 4K and 8K content in the future will need to have a better connection than Wi-Fi 5 offers. Hence, they should consider moving to Wi-Fi 6 technology, which will allow you to enjoy better performance. Much greater than that of the previous wife's.
In short, Wi-Fi 6 offers improvements in every conceivable field and, as if that were not enough, adds extras that did not previously exist. Since it provides faster, more secure connections, with less latency and less interference, what are you waiting for to take the step of acquiring a mobile device that is compatible with this technology? Surely, you will not regret it, since, thanks to it, you will be a much more efficient worker.
Tanner Abraham
Data Scientist and Software Engineer with a focus on experimental projects in new budding technologies that incorporate machine learning and quantum computing into web applications.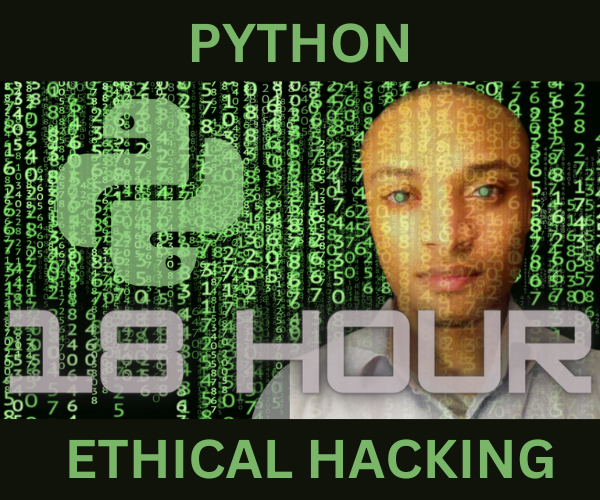 The Ultimate Python Ethical Hacking Course
=> Join the Waitlist for Early Access.
By subscribing, you agree to get emails from me, Tanner Abraham. I'll respect your privacy and you can unsubscribe any time.