Many times we need to be able to send or share files quickly and efficiently. Either because you want to give certain photos, videos or documents to a friend, or simply because you want to send them to your desktop computer (and vice versa). Whatever the destination, the important thing here is to know if there is an application that allows it. Obviously if you're reading this it's because there is, and its name is "SendAnywhere ".
This is an application that consists of two parts. The first is its version that is properly installed on your mobile device. And the other is the software that you must install on your computer (or computers). In order to facilitate the transfer of files with the SendAnywhere  App.
Although its function is simple (Come on, it's just an App that transfers files), it is still extremely practical. Especially if you are someone who constantly works with mobile and PC. Many times the need arises to transfer something to one of the two computers, and to avoid the pain of connecting the USB cable and doing all that process. With just a couple of taps on the screen you can send what you need almost instantly.
In this post, we are not only going to explain what the main features of SendAnywhere  are, but also explain how you can install this application on your computers. So with that being said, let's start by getting to know its features.
Application features.
Before installing any application, it is best to know everything it offers us and what we can do with it. In this case, SendAnywhere  does not enjoy having a wide range of possibilities, because let's remember that its main function is to transfer files between mobile devices and computers. However, there are some interesting things to take into account:
Transfer all types of files without affecting it.
It has a strong file encryption (256 bits).
When you try to transfer files, you will only need a 6-digit password, which the application itself provides you.
It allows you to easily and simply share links with other social network apps and instant messaging.
Wife Direct: function that allows you to transfer files without using data or the internet.
We recommend using this application whenever we need to send video files, music, written formats and images to our PC. In addition, SendAnywhere  is also useful when we lack mobile data or have a slow internet connection. Your file transfer is almost instantaneous (It all depends on the weight of the file to be transferred).
How to download and install SendAnywhere ?
It's finally time to learn how to download and install SendAnywhere . We anticipate that the process is really simple; in fact it follows the same process of any modern mobile application. But if we add the fact that you can find this app in the Google play store, you just have to click here.
Installing mobile applications from the Google play store is easier than peeling a coconut with your teeth. So we will omit the explanation of it. Assuming that you have already done with the application on your mobile device, the first time you open it, it will give you a link which you must send yourself by mail, and open it from your computer. This link contains the software you need to install on your computer so that you can transfer files with SendAnywhere .
Keep in mind that this process can be done on each of your computers. So that in this way everyone is connected to this file transfer "network". In this way, when you need to send a file, a list will be displayed with each of the teams, facilitating the use of the app even more.
What happens if you lose the software link?
In case of missing the software installation link for computers. Don't worry, you can download the updated software from the official SendAnywhere  website, which I leave you at the following link "click here ". Please note that this program is compatible with Windows only, and is compatible with Windows 7 and up.
Tanner Abraham
Data Scientist and Software Engineer with a focus on experimental projects in new budding technologies that incorporate machine learning and quantum computing into web applications.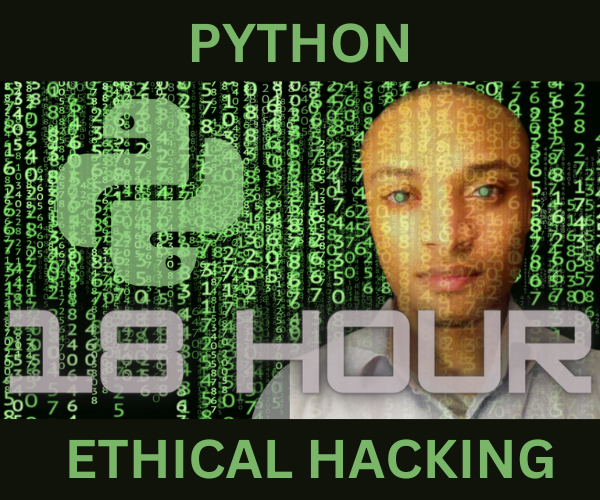 The Ultimate Python Ethical Hacking Course
=> Join the Waitlist for Early Access.
By subscribing, you agree to get emails from me, Tanner Abraham. I'll respect your privacy and you can unsubscribe any time.