Digital drawing has been gaining great popularity in the last couple of decades, mainly due to the possibilities that can be achieved. It is undeniable that thanks to the different drawing and illustration software, it is possible to achieve much more surprising results. Not to mention that the simple fact of migrating from paper and pencil to a digital tablet already means some savings. However, digital drawing would be nothing without the software or programs that allow drawing. That is why today we want to present Mischief, an interesting digital drawing and sketching software.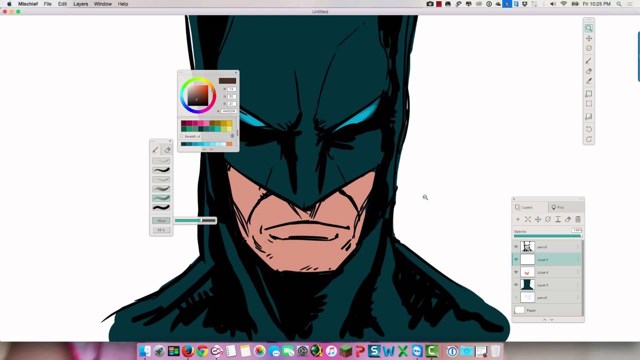 It is true that there are many other alternatives that can be better than Mischief. Here we do not intend to sell you the motorcycle by presenting this program as the best of the best, because we are aware that it is not. Especially if we take into account that Mischief is software whose developers have decided to abandon this year. Which means that there will be no more updates in the future? However, and despite how discouraging this news may be, as a user of it I genuinely believe that this tool still has a few years to live. Enough to even recommend its use, however I recommend you read this entire article, to later decide for yourself if Mischief is what you are looking for.
What is Mischief used for?
As we said at the beginning of this post, mischief is a digital drawing and sketching software, so its usefulness is quite clear. It is a program intended for those who aspire to drawing or who directly dedicate themselves to it. However, you have to be clear about the purpose of this tool, or at least understand what its developers were aiming at with it. Only in this way will we understand the reason for certain functions in the program, and not perceive them as deficiencies.
To make a long story short, Mischief is an ideal tool for coming up with ideas or concept arts. The software does not have an overwhelming number of functions, in fact, what you see on the screen is what it offers, without hidden functions or extra features. Also giving you an infinite blank canvas, on which you can add everything you want, in order to shape your drawing.
Mischief has all the tools you'll need for drawing, but not painting. Many believe that any drawing software is necessarily painting software too, but that is not true. There really are tools that separate both parts, in order to present a more focused workspace. This being the case with Mischief, dedicated mainly to drawing (Although with enough skill, it is also possible to create paintings on it).
Features of the program?
Knowing that Mischief is a software dedicated mainly to drawing, you will surely want to know what tools or functions it has, in order to know if it works for you or not. Then we will list each of them:
Infinity canvas. In this program there are no canvas sizes, since everything is done on an infinite sheet. This allows drawing of any dimension.
Layer manager. Rotate, move, change the background, erase, join, are some of the functions available to you to individually manipulate the layers of your drawings.
Brushes and erasers. You have a range of predefined brushes, which also have a certain level of customization. The same goes for drafts.
Color wheel and color palettes. Although Mischief is drawing software, it also has the ability to create color palettes using a color wheel. So with enough skill and command of colors, it is possible to paint in this software.
Those are, in our opinion, the main characteristics of Mischief, or at least, the ones that are most relevant. Evidently the program has more to offer, but you will discover that with its use.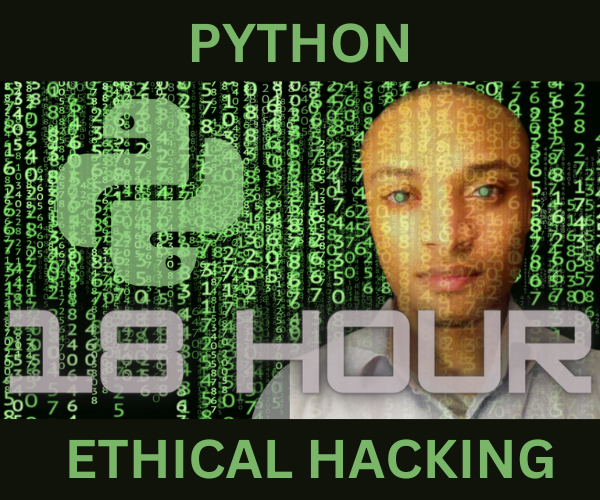 The Ultimate Python Ethical Hacking Course
=> Join the Waitlist for Early Access.
By subscribing, you agree to get emails from me, Tanner Abraham. I'll respect your privacy and you can unsubscribe any time.
Conclusion: Is it worth getting this program?
Knowing what it offers, having seen its interface, and taking into account the fact of its discontinuation. It is normal that many are inclined not to make Mischief their main digital drawing software. However, I recommend that you at least give the tool a chance, and after a couple of tests, decide for yourself if the software meets your requirements.
Personally, I intend to continue using Mischief for a long time, since the program fits perfectly with my work philosophy. Not to mention that I find it very comfortable to drive. If you also want to get hold of it, my recommendation is to look for the installer on the internet. Well, the official website no longer exists, however the community has taken it upon itself to share the full version of the program on the internet. To give that way download and install on your computer, completely free.
Tanner Abraham
Data Scientist and Software Engineer with a focus on experimental projects in new budding technologies that incorporate machine learning and quantum computing into web applications.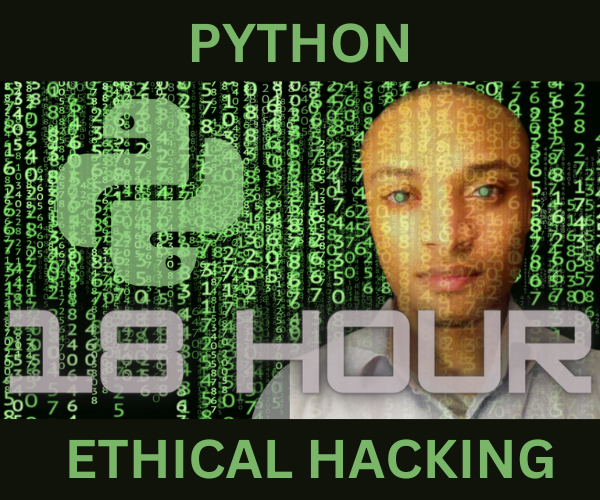 The Ultimate Python Ethical Hacking Course
=> Join the Waitlist for Early Access.
By subscribing, you agree to get emails from me, Tanner Abraham. I'll respect your privacy and you can unsubscribe any time.