Internet Explorer is probably the most popular web browser in the world. Previously called Microsoft Internet Explorer and abbreviated IE, it is a web browser developed by Microsoft for its Windows operating system.
The first time it saw the light was in 1995, when it came with the Windows 95 operating system. It was later implemented free of charge for some versions of that OS and was included by default in subsequent versions.
Some of its main features are that it allows you to search for any type of information on the web, in addition to having different tabs in a system that allows you to scroll horizontally. In addition, it made it possible to have several web pages open in the same window at the same time.
On the other hand, it had the ability to save the most frequently visited pages by the user in its database and suggested searches when placing words in the search bar. It should also be noted that Internet Explorer offered the possibility of automatically reducing the number of pages to be printed.
Although still installed on many computers, Internet Explorer was replaced by Microsoft in 2015, although it is still being maintained and included as a compatibility add-on.
It was a browser that received a lot of criticism regarding speed and its vulnerability against threats, especially when compared to other web browsers.
Internet Explorer, one of the most used web browsers
Internet Explorer was one of the most widely used internet browsers since 1999. In fact, between 2002 and 2003 it was used by 95% of people.
However, its market share has been shrinking over the years, especially with the arrival of Google Chrome, which is currently used by the largest number of people.
Internet Explorer 11, its latest version, is available for Windows 7, Windows 8, Windows 8.1 and Windows 10. Windows Server 2003, Windows XP and Windows Vista operating systems do not support this version. It incorporates different advances in terms of web standards. In any case, in 2015 Microsoft Edge arrived, which has replaced Internet Explorer as the default browser in Windows.
Disadvantages of using Internet Explorer
As with any other web browser and program, there are different advantages and disadvantages to using Internet Explorer. Once it has become obsolete, it is worth taking into account the disadvantages of using this web browser.
The main drawbacks of its use and that have led it to receive a large amount of criticism from users are the following:
Unstable operation
First of all, one of the main inconveniences for the use of Internet Explorer is the instability that it offers, since anyone who has used it has been able to suffer from it. It closes frequently when opening some pages and in addition, it can also get blocked and "hang" more frequently in other browsers.
This has always been one of the weak points of the browser, which on many occasions appeared on the screen with windows such as "Internet Explorer has stopped working". Its crashes and unexpected closures have caused many users over time to criticize IE, a browser that was the main alternative at the time but years later became one of the most hated.
Lack of security
Unlike other browsers like Google Chrome or Mozilla Firefox, Internet Explorer is less secure. This makes it much more vulnerable to virus infections, as well as privacy controls. This problem is exacerbated for older versions.
However, although there was some evolution in this regard, the reality is that it never quite found the level of security that Microsoft and the users themselves expected for the browser.
Slow running
Many of their criticisms were based on the browser's slow performance. The time taken to load web pages was much longer than in other browsers. This problem was aggravated in cases where the websites had flash elements or advertising.
In addition, it included different plugins installed by default that significantly slowed down its operation, making it even slower.
Little functionality
It offered little functionality compared to other web browsers that can be found on the market. This could be quickly seen through its navigation bars, which were not very focused on being able to enjoy better performance.
Poor interface
The interface has always been one of Internet Explorer's cons. Although it is somewhat subjective, his appearance was hardly liked and he did not give a very professional image. In fact, it seemed to be very outdated and much more awkward to visualize than its main competitors.
Options like Firefox or Chrome have a much more careful interface focused on improving the user experience.
Tanner Abraham
Data Scientist and Software Engineer with a focus on experimental projects in new budding technologies that incorporate machine learning and quantum computing into web applications.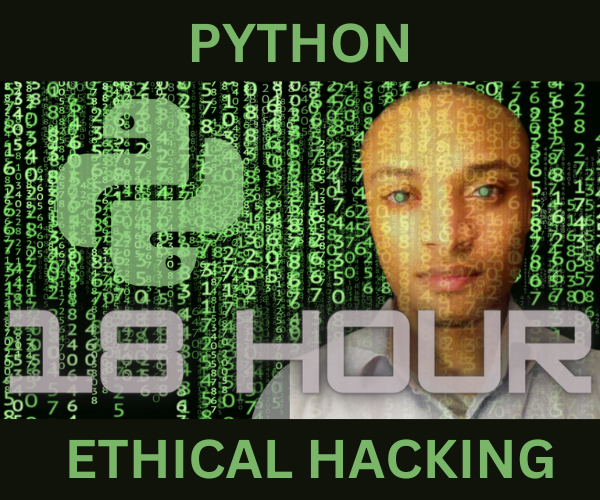 The Ultimate Python Ethical Hacking Course
=> Join the Waitlist for Early Access.
By subscribing, you agree to get emails from me, Tanner Abraham. I'll respect your privacy and you can unsubscribe any time.