Wonder share is one of the multimedia production companies that have been making the most noise in the last couple of years. Probably because of its fairly recurring advertising campaign on YouTube, to the point that your favorite YouTube has probably been sponsored by this company, and has talked about his masterpiece, Wonder share Fillmore. However, today we will not talk about Fillmore, but about his first cousin, Wonder share demo creator. This video recording and editing software has a lot to offer, so much so that it can perfectly coexist with Wonder share's flagship product.

In this post we will focus on providing you with all the information you need to know about demo creator, so that you can decide for yourself whether or not it is worth getting this program. We will discuss its capabilities, the things you can do with it, and how you can install it on your computer.
It should be noted that demo creator is a paid video editor. Like practically the entire ecosystem that Wonder share has built. So you must be aware that to get all of its functions, you will have to spend a little money. Of course there are other less legal ways to get hold of the program, however here we will not comment on how to pirate it. With that being said, let's start with the first point.
Demo creator capabilities as audiovisual production software.
We will start by sharing a brief list with each of the demo creator capabilities, or at least those that we consider most outstanding:
Possibility to record several screens. If you dedicate yourself fully to audiovisual production, surely in your office or work environment you have more than one screen. Well, with demo creator you can record both screens individually or together. Thus, expanding the editing possibilities.
Projection and drawing on the screen in real time. A more than useful quality for those who teach online in real time. Or simply for students and professionals who need to make live presentations. You can scribble, point, paint or focus everything that your screen visualizes, in order to improve the explanation you give.
Integrated editing resources. Emoticons, video effects, animations, transitions, stickers and more! Everything from the same program, without the need to resort to third parties.
Professional Edition. The use of green screen, zoom and scroll and even an audio enhancer to clean up noise. These are just some of the professional tools that demo creator incorporates.
Built-in features.
Let's get to know each of the functions that demo creator contains in broad strokes. Let's see if it has what you're looking for:
Export of videos in 4k quality (Resolution of 4096 × 2160).
Green screen or Chroma key, ideal for adding special effects and changing the background.
Screen recorder with camera.
Video recording while editing, achieving the creation of narrations.
Transform, trim and cut.
Audio noise removal.
Narration in off, record the audio separately.
Annotations, dialog boxes, sketch animations, shapes, arrows, lines and everything you need to mark in your video.
Subtitle tool.
Stickers or stickers, for more fun.
Cursor modifier, to achieve a better look.
Transitions of all kinds, natural, blinking, aggressive, etc…
Export in multiple video formats, mp4 is not the only way to represent your creations.
Speed ​​controller, you can speed up or slow down your recordings.
In case the capabilities of the software were not enough for you, it is likely that among its functions you have found what you need. You set the limit with your imagination.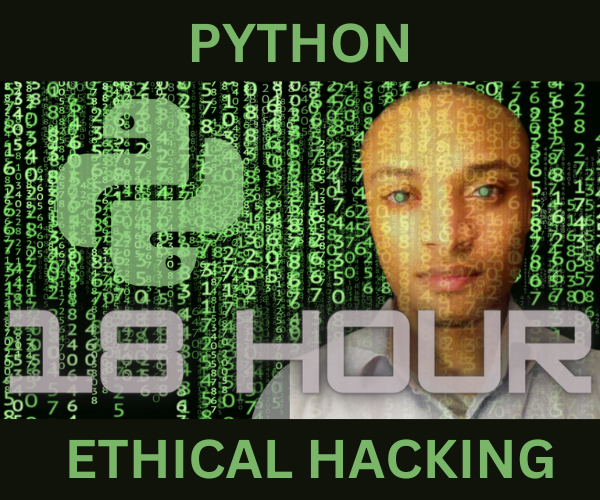 The Ultimate Python Ethical Hacking Course
=> Join the Waitlist for Early Access.
By subscribing, you agree to get emails from me, Tanner Abraham. I'll respect your privacy and you can unsubscribe any time.
What can you achieve with democrat or?
In general, what purpose you want to give demo creator is entirely up to you. There are those who can use it for specific jobs, as well as those who use it for something more professional. However, here are some examples of what you can achieve with the software:
Business.
Demonstration videos.
business presentations
Instructional videos.
Recording of conferences via internet.
Education.
Live or pre-recorded classes.
Online video courses.
Tutorials for YouTube.
Student projects.
Production of videos for social networks and YouTube.
Video reactions, due to video placement in 2.0.
Demonstration videos.
Game trailer.
Product reviews or reviews.
Video game.
Video game guides.
Video game performance.
Gameplay recording.
Post production comment.
If you already have everything presented, demo creator seems like a very efficient tool. You can get hold of it by accessing its official website (click here). There you will be able to get hold of the program and of course review the purchase plans. Since sometimes they make very juicy promotions and offers.
Tanner Abraham
Data Scientist and Software Engineer with a focus on experimental projects in new budding technologies that incorporate machine learning and quantum computing into web applications.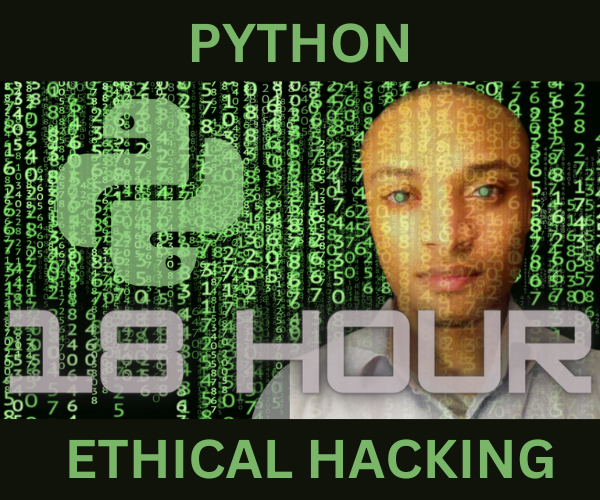 The Ultimate Python Ethical Hacking Course
=> Join the Waitlist for Early Access.
By subscribing, you agree to get emails from me, Tanner Abraham. I'll respect your privacy and you can unsubscribe any time.