The battle royal genre is one of those that had incredible fame thanks to the video game for computers, consoles and mobile phones, Fortnight. That in the year 2019-2020. This game was on everyone's lips, reviving the genre and gaining a lot of strength. With only 10 seasons, each surpassing the other. And the last one that turned out to be the most surprising of all, ending Forint. But coming back a day later with the announcement that Forint 2 is going to be released. This game has the feature that other battle royal didn't have, and it was where you can get materials to build your defenses.
Adding some freshness to the game and making it a bit original. Also because it uses a cartoonish style, making the game appropriate for ages 13 and up. Something that the other battle royals are limited, since they add violent content. While in forint it does not have any of that since it contains humorous content and is suitable for all ages, although it has weapons that are why it is suitable for people 13 years of age or older. And if you wonder what this genre is, then you will know next.
What is?
This modality and genre, mixing various elements of survival games, the game begins with a group of 100 or less people arriving at an island or city in a plane, and when they get off they will have to look for equipment to defend them. And in addition to the fact that there is like an area, with which the only way to be safe is to move away, since that area is closing in a circle and it is going to hurt you, and the smaller the circle becomes , more damage will be done unless you are in the safe zone.
The genre could be used well for computer platforms. But to reach the audiences found on other platforms, they had to bring the battle royal genre to consoles like PlayStation and X box. And of course, it wasn't just about bringing the genre to the platforms, they also had to improve the battle royal games or add interesting things to them to make them a little unique like Forint. And that's why many battle royal games came to be able to achieve a bit of fame in Frontier and even better, surpass it. Which I will say next.
Battle royal games.
As you have read before, the genre landed on other platforms, which are consoles and mobiles. And therefore a lot of games with that genre came out. And of course you want to know which the best battle royal games are, because with a large number of them, it is going to be difficult to know which is a good game and which is not. So below you are going to read a list of the good battle royal for pc and mobile platforms.
For computers we have
It is evident that you will want to enter this game since it is the most famous. At the beginning of this article I mentioned a little about what this game can offer you.
Player unknown's Battleground's. This game was before fortnight came out and took the entire market by storm. But he still has a lot of players. This game is simple as it has nothing new so to speak, a war game.
Apex legends. This game offers something amazing as it mixes battle royal mechanics with mob or morph like abilities. The bad thing is that you need a good computer, since the game is too heavy.
On mobile we have.
Free Fire. Reigning the #1 battle royal for mobile, this game was somewhat similar to Player unknown's Battleground's. But thanks to the updates this game became something original. And the best thing is that this game can work well for mid-range / high-end phones.
PUBG Mobile. This game is Player unknown's Battleground's mobile version. And I arrive at the play store with the lite version, that is, its version for slightly more powerful phones.
Thanks to the fame of fortnight for pc and consoles, it also reached mobile phones, offering the same to the original game.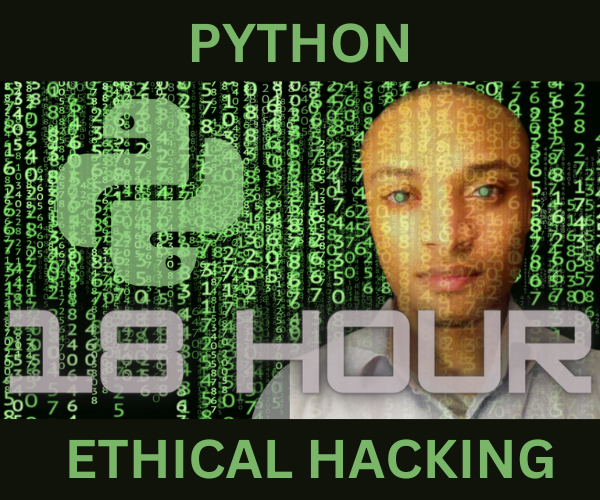 The Ultimate Python Ethical Hacking Course
=> Join the Waitlist for Early Access.
By subscribing, you agree to get emails from me, Tanner Abraham. I'll respect your privacy and you can unsubscribe any time.
Mobile limitations
As I said, thanks to the success of Forint, companies wanted to bring the genre to other platforms, and since this game also came to consoles, a platform was missing, and it was mobile. After a while they did it, only it brought several problems, to begin with, it was only available in the Asia region. And those who tried it had issues when playing it, such as movement not working sometimes and the phone getting too hot.
The game that I recommend you download for mobiles is free fire, if you have a phone with medium / high ranges; on the other hand, if you have a high-end phone, it is recommended that you download fortnight or PUBG Mobile.
Tanner Abraham
Data Scientist and Software Engineer with a focus on experimental projects in new budding technologies that incorporate machine learning and quantum computing into web applications.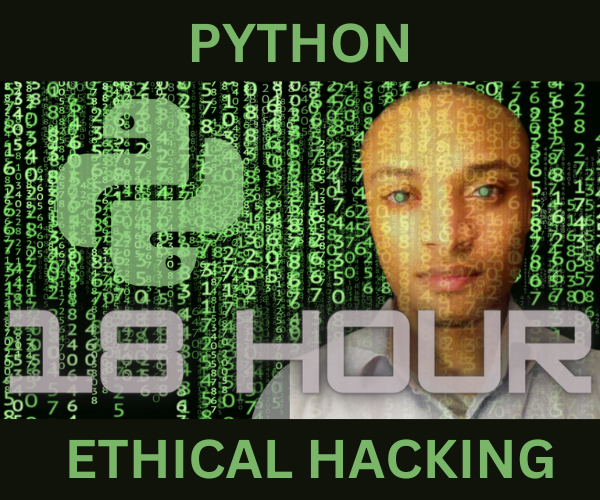 The Ultimate Python Ethical Hacking Course
=> Join the Waitlist for Early Access.
By subscribing, you agree to get emails from me, Tanner Abraham. I'll respect your privacy and you can unsubscribe any time.