A gamer chair or gaming chair is an element that has gained great popularity over the last few years, being chairs that are much more comfortable than conventional ones. They are specially designed to be able to spend long periods of time in front of a computer.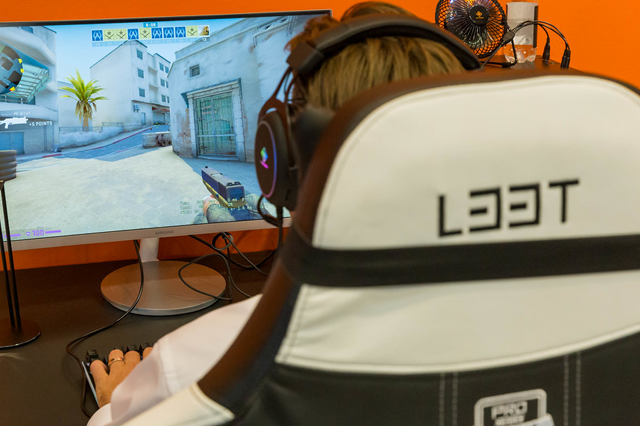 Despite its name, this does not mean that it is only indicated for those who play from their computer, since it can be used to work or study, among others. They clearly stand out at first glance due to their design, which is usually much more voluminous and ostentatious and can have very daring designs. However, this depends on the model in question, although all of them maintain a similar aesthetic.
In addition, they have a series of characteristics that make them enjoy different advantages that you must take into account and that we are going to detail below.
Although their appearance is similar, the designs are very varied and they tend to be more expensive than conventional chairs. They also usually include two cervical and lumbar cushions to help adopt a proper position and avoid back pain. This makes them very beneficial for those who spend long hours sitting. Their use became popular thanks to you tubers and streamers. Currently they are an essential element of any set-up.
The advantages of using a gaming chair
Using a gaming chair in a home or office has different advantages that you should assess and that can help you make a decision about the type of chair you may need. These advantages are very diverse and are the following:
Higher quality materials
One of the first advantages of resorting to the use of a gaming chair is the manufacturing materials. They have nothing to do with the hard chairs that you can find anywhere and that, although they may not be uncomfortable at first, they have nothing to do with a gamer chair.
The latter are made with materials that usually have a much higher quality. This makes them more robust and resistant and, therefore, their durability is much greater than in conventional chairs. In addition, many of them have breathable materials, which are ideal for those who sweat a lot.
Greater versatility
On the other hand, it should be noted that these are chairs that are much more versatile. Although in an office chair you can sit and be very comfortable in your place, the use of a gaming chair is another level of comfort, since it can even be used to sleep, read a book, recline or play. This is because they have reclining backrests up to 180 degrees. In this way you can have a very comfortable chair to use for a large number of activities and tasks within your own home or office.
Correct posture
Another of its great benefits lies in its advantages at the health level, since a gamer chair helps correct posture. This is because you can position the backrest straight and place the cushions in the right place to improve your posture. This way you will be more forced to be straight in your chair and you will be able to improve your posture considerably.
High productivity
Related to the above, it can be ensured that a gaming chair increases comfort, which at the same time will help you to be more productive. It is proven that if you are more comfortable in your work seat, the performance will be higher than if you have some kind of discomfort.
Thanks to them you will be able to eliminate and get rid of the annoyances and this will help you enormously when it comes to improving your performance.
Better appearance
Gaming  chairs have an appearance, depending on the model, that may not leave you indifferent, with colors that have a greater or lesser impact but that will allow you to enjoy a more youthful and modern environment.
There are options for all tastes and you can have a living room, bedroom or office with a much more modern appearance. If you want to give your room a change, one of the elements that cannot be missing in it is a gamer chair.
More customizable and adjustable
Another point to take into account is the settings of the chair. While in a conventional office or desk chair you can only adjust it to your taste and needs in height, a gaming chair offers many more options.
These types of chairs allow you to adjust the backrest in inclination, the height of the chair, the height of the armrests, its direction, choose the ideal position for the cushions, etc.
In this way you can enjoy a much more personalized experience when sitting on them.
Wide variety
In addition to all of the above, there are a large number of different models on the market today, with different colors and shades, logos, materials, with integrated RGB lights,etc. There are numerous brands and models, each with its own characteristics, so you can choose the gaming chair you prefer.
Tanner Abraham
Data Scientist and Software Engineer with a focus on experimental projects in new budding technologies that incorporate machine learning and quantum computing into web applications.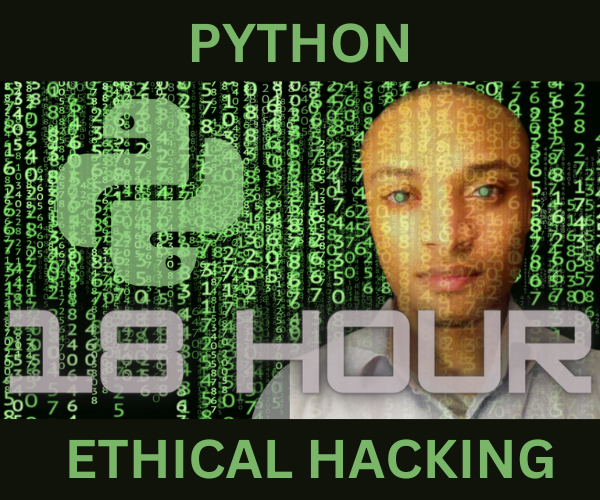 The Ultimate Python Ethical Hacking Course
=> Join the Waitlist for Early Access.
By subscribing, you agree to get emails from me, Tanner Abraham. I'll respect your privacy and you can unsubscribe any time.