Wetransfer is a cloud-based online platform that is designed so that users can share different types of files with other people over the Internet, in a totally effective, comfortable and simple way. Its mode of operation has made it one of the preferred options for all those who want to share all kinds of content with other people.
The service allows the user to send the desired items to one person or to several, just by having an email. It is not cloud storage to use, but it has different particulars that differentiate it from Drop box or Google Drive, for example.
It is a service that is perfect for all those people who sometimes need to send photos, videos or other types of large files that cannot be sent via email due to their weight. In the case of Wetransfer it is possible to send large files. In fact, up to 2 GB of capacity can be made for free.
How Wetransfer works
The way Wetransfer works is very simple, since it is enough to enter through the smartphone application or directly from its official website.
Once you are on the web you can add your files in a very simple way. After accepting the terms and conditions of the platform, a new window will appear in which you must enter the email of the person to whom you want to send the file, as well as the email of the sender. If desired, a message can be included so that the recipient can have a reference or information about what he is receiving, although it is not mandatory and can be ignored.
In this same window, the file that you want to send to the other person is selected, being able to include, if desired, more than one email address for the recipient. The free version allows a maximum of 20 containers.
When you have finished adding the file and have filled in the corresponding fields, you can send the file through this platform. In the window that will appear next you will be able to select the type of shipment you want to make, being able to choose if you want to use an e-mail or a link. In the event that you opt for the link, at the end of the process the system will show you a window with a link, which you can copy and paste into an email or any messaging service or similar such as Skype, What Sapp or Facebook, for example .
Very useful for professionals
Once the other person has downloaded the file, you will receive an acknowledgment of receipt in your email account so that you are aware that the download has taken place. In this way you can have more information about your shipment, being a really useful solution at a professional level.
For this reason it has become a very popular tool in the advertising and communication sector. These usually handle large files, as is the case with designers, creative, photographers, etc. For them, this service may even fall short. However, Wetransfer has paid versions to meet the needs of its users.
Wetransfer Plus
For those who are not satisfied with the free version, as is the case of those who use it for professional purposes, Wetransfer Plus is available. This is the payment service of the platform. With it you can enjoy 100 GB of cloud storage. Files weighing up to 20 GB and encrypted password protection can also be transferred.
This makes it possible to send private or confidential password-protected documents. It also offers other advantages as well. Among them is the ability to send documents to 100 different recipients at the same time.
With Wetransfer Plus you can also customize the background, the delivery presentation, the URL and other options. In this way, greater customization is offered.
Advantages of using We Transfer
Using Wetransfer has a series of advantages that it is important that you take into account, such as the following:
You do not need to create an account. One of the main advantages to start using Wetransfer is that it is a platform that, unlike what happens with other similar services, it is not necessary to create an account or register to send a file. In the same way, the recipient does not have to do any action that goes beyond downloading the file. This is one of its great advantages, since there will be no need to fill out any form or confirm email accounts or other usual actions. But they waste time, something that is often very valuable.
Promotion. Wetransfer also allows you to advertise your business or brand on your download wallpapers, which makes it a great showcase for any brand that wants to get noticed, as the platform has a large number of active users who use it on a daily basis. .
Immediate file upload. Finally, it should be noted that files can be sent or received immediately. There will be no time to wait and once it is uploaded and sent, it can be downloaded immediately, without annoying waiting that could harm the user's experience at the time of downloading.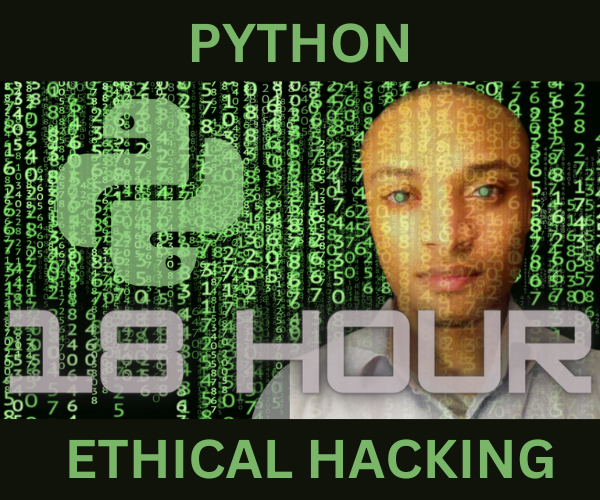 The Ultimate Python Ethical Hacking Course
=> Join the Waitlist for Early Access.
By subscribing, you agree to get emails from me, Tanner Abraham. I'll respect your privacy and you can unsubscribe any time.
Instructions for Wetransfer for Android – Download and Tips
To download Wetransfer for Android you just have to follow these steps:
First of all, you must take your mobile device and access the Google application store (Google Play Store).
Once you are in it, you just have to click on the application search bar and write We Transfer.
This will cause it to show up in the app store results list. Click on install and wait for the installation process to finish. Once it is finished, you can access it directly from your smartphone.
What do you need for Wetransfer for Android – Download and Tips?
 Smartphone with Android operating system
Internet connection
Tips for Wetransfer for Android – Download and Tips
Keep in mind that the files you upload to retransfer in its free version, all the content you upload to its database is temporary, and so it disappears permanently in a few days. Therefore, you must ensure that the recipient of the same can download the file as soon as possible. If several days pass, it is possible that you will no longer be able to download it and you will have to re-upload the file and repeat the whole process again.
When you are uploading these files, keep in mind that your confidential files may be on the network, although the link will only be available to you and the recipient. This means that there may be a risk in the event that the email of either party is hacked, although this possibility is something quite remote.
You can use this service to send all kinds of videos and photos, as well as other thoughtful documents, being a very useful option as an alternative to other cloud storage services and the like.
In addition to your Android mobile phone, you can use the application from your desktop computer with the application for Mac or the extension for Google Chrome, as well as being able to directly access its website and carry out the process.
Tanner Abraham
Data Scientist and Software Engineer with a focus on experimental projects in new budding technologies that incorporate machine learning and quantum computing into web applications.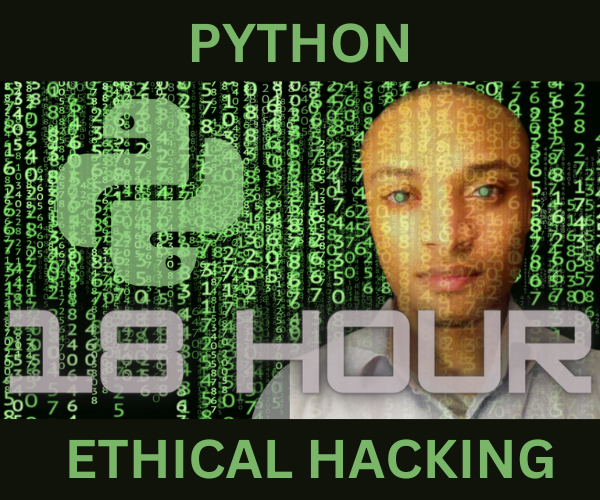 The Ultimate Python Ethical Hacking Course
=> Join the Waitlist for Early Access.
By subscribing, you agree to get emails from me, Tanner Abraham. I'll respect your privacy and you can unsubscribe any time.