Technology has not only opened a great door to communication, by keeping us in touch with those who are physically distant, but it also gives us the opportunity to entertain ourselves without having to leave the house and without spending a single euro.
In fact, it is no longer necessary to have a video game console, now it is possible to play from your cell phone. Which means that you can play where you want and when you want? An excellent alternative if you are waiting to receive a service or someone, or simply if you want to distract your mind a bit.
However, the truth is that not all the games that are available are fun. Many of them are so simple that they do not seem to be attractive. Others, on the other hand, are so complicated that they completely demotivate you and you don't want to play them again.
However, many others have been classified as addictive. They leave you glued to the phone for hours and hours. In addition, many of them offer you the opportunity to compete with other players, which makes them a real challenge.
Now, have you ever wondered which the best Android games are? By being aware of this, you will be able to download them from the Play Store, for free, and start enjoying them in no time.
Here and now you can find out which games are worth downloading , because you won't get bored of them, even if you play them a million times in a row. Having this reliable guide will prevent you from wasting time downloading games that will end up boring you. Here you will be betting to win. You won't regret it.
But, without further ado, let's see what are the 5 best games for the Android operating system and what they consist of. Get ready for fun. Let's see it now.
Instructions
This type of game has also made quarantine more enjoyable due to Covid-19. And, despite the fact that this year the launch of new generations of video game consoles is scheduled, cell phones seem to be the fashionable devices , since they are very accessible, the games weigh little and, as we have already pointed out, it is possible play at almost any time.
The best 5 video games for Android, in this 2022 are:
Tetris
This game is considered to be a true classic. It was reinvented again this year, in order to recover the popularity it had in the past. Despite not being a completely new video game, this premiere updates the way to play it.
Now it has very competitive game modes, as well as tournaments and even the option to play with others, which was an unthinkable possibility in the past of Tetris.
The game weighs 127 megabytes and, although its prelaunch was on October 3, it already has more than a million downloads on Android.
Team Fight Tactics
This year, the successful company Riot Games decided to take a step into the world of mobile video games. He did it with two real hits. One of them is Legends of Sunterra, a relatively new game, which has a certain degree of complexity.
On the other hand, there is Team Fight Tactics. This game provides the possibility of collecting characters. In addition, you can fight against other teams. Currently, it already has more than 5 million downloads and weighs only 54 megabytes.
Idle Digging Tycoon
With this game, we play the role of the boss, who gives orders to his workers to build different kinds of things. This, while buying different improvements to make the construction process faster.
This is the type of game that tells you a story just by entering it and clicking on the screen of your cell phone. Its popularity has reached unimaginable limits, since it already has more than 10 million downloads, despite having been released very recently.
Trick me
This is a puzzle that poses various challenges so that you can exercise your mind and see things from other perspectives, in order to stimulate lateral thinking. Thanks to the simplicity with which its graphics are designed, you can enjoy it on almost any device, and it only weighs 77 megabytes.
Gentian Impact
It is a complex open world video game, which allows you to create a character from scratch, as well as freely explore the world. With it you can follow a non-linear story, which refers to the anime world.
This is a short list of 5 Android games. However, the important thing is not the quantity, but the quality. But what do you need to play them?
What do you need
In order to download different types of applications, the first thing you have to do is create an account on Google Play. Then add that account to your Android device.
Once you've done that, the next step will be to launch the Play Store app on your device. When you are there, click on the Games section.
Instantly, you'll see a huge list of games that are available unfold. To filter it, you can access a category menu, where you will have access to games that are grouped by theme. For example, arcades, racing games, educational games, among others.
If you want to have access to a description of it, you will only have to click on it and a window will be displayed with all the information you need about the game, as well as screenshots of the game and comments from the players.
After you have chosen which game to download, you will only have to click on the button. The game will ask you for permission to access different parts of your device, if you agree with it, you will only have to press the Accept button and that's it! The game will start downloading, install automatically, and instantly you will be able to enjoy a lot of entertainment.
As you have been able to realize, the procedure is so simple that you could even do it with your eyes closed. Best of all, you only need to have an Android device with Internet access. Now, what other tips should you keep in mind?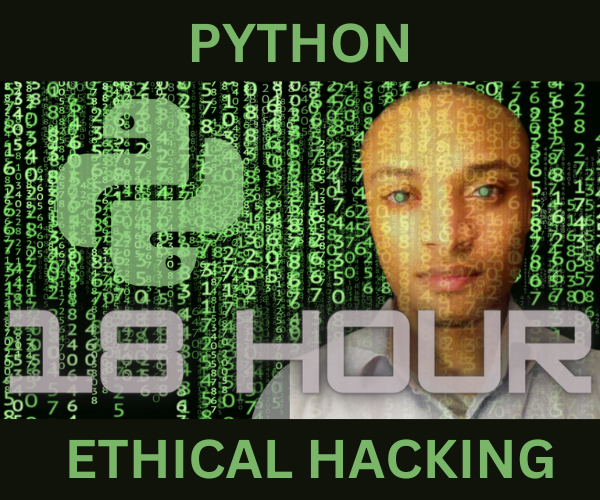 The Ultimate Python Ethical Hacking Course
=> Join the Waitlist for Early Access.
By subscribing, you agree to get emails from me, Tanner Abraham. I'll respect your privacy and you can unsubscribe any time.
Tips
Maybe you make the mistake of thinking that when playing a video game, nothing bad could happen. But the truth is that the web is full of many dangers and if you don't take proper precautions, you will be exposed to them.
The first recommendation is that you only download legal games and from repositories that are official. By ignoring this, you not only risk not receiving the desired game, but instead you may fall victim to malware that seeks to steal your personal information and even credit card details.
On the other hand, it will also be necessary for you to use well-crafted passwords and a different one for each platform. Take care at this point, since passwords are the gateways to different accounts that contain sensitive and personal information.
The trend is to reuse passwords or use very predictable ones, but this is a fatal mistake. In case you have a hard time memorizing very complex passwords, there is always the option of using a password manager and problem solved.
Close your session when you finish playing, especially if you are invited to play in a group. This will prevent your achievements and even your account from being stolen. Having an impostor end your game is already serious; now imagine how problematic it would be if he had access to your personal data or if he stole your credit card information.
Finally, be very careful about the friends you add. Since you will hardly know who those on the other side of the screen are, avoid sharing too many real personal details, do not do it even when you think it is an acquaintance, perhaps they have stolen their account and now they are looking for another victim.
Tanner Abraham
Data Scientist and Software Engineer with a focus on experimental projects in new budding technologies that incorporate machine learning and quantum computing into web applications.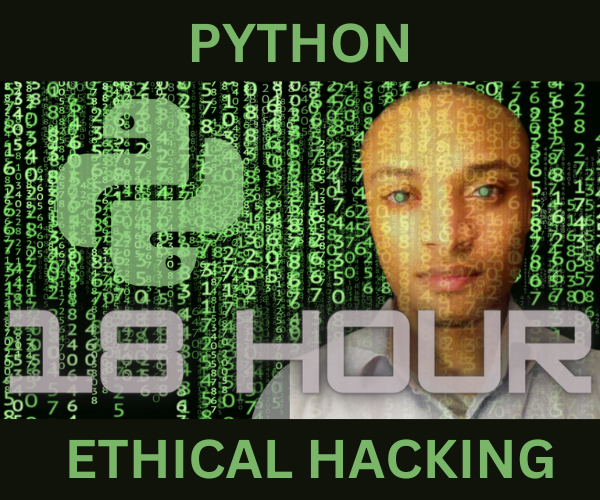 The Ultimate Python Ethical Hacking Course
=> Join the Waitlist for Early Access.
By subscribing, you agree to get emails from me, Tanner Abraham. I'll respect your privacy and you can unsubscribe any time.