If you are preparing a trip to the capital of Spain, it is very important to take into account all the advantages that current technology brings us. Thanks to it we have changed our way of doing tourism, being much easier to contact Booking, or to know how AirBnb works or how Blablacar does it, than it was in the past.
Currently we have a wide number and variety of applications on our smartphones that help us on our trips and that help us when moving around anywhere. This time we bring you the best travel apps for Madrid
The best travel apps for Madrid
If you are thinking of spending a few days in the capital of Spain, knowing the best travel apps for Madrid will help you quickly find what you are looking for and make the most of your stay. We are talking about the best apps available for Android:
The Fork
If you are traveling to the capital of Spain for the first time and you have not yet been able to enjoy its cuisine, The Fork app (El Tender) is your great ally. It is available for Android and in it you can find a wide range of restaurants, with different offers, locations, cuisines and discounts.
If you travel by week you can take advantage of some of the interesting discounts in some of the restaurants in the capital. On weekends you can also find them but there are fewer promotions. In addition, you will be able to book in many of them comfortably from your smartphone, with the advantage that this entails.
Madrid 5D Guide
Madrid 5D Guide is an excellent application to offer visitors to the capital of Spain the location of its historical heritage, offering the possibility of enjoying them in 360-degree images. In the application you can find more than 700 files, with more than 2,000 high-quality images and nearly 1,000 points of interest.
In the application itself you can find routes that can be adapted to the interests of each person. In this way you can opt for historical visits or gastronomic tours, among others. It is a perfect app for any tourist who wants to get to Madrid. It is undoubtedly one of the best travel applications for Madrid.
Trip advisor for Madrid
This well-known app for Android allows you to take into account the evaluation of hotels and restaurants, providing different criticisms and comments. It has an important value; and it is that it allows us to know the opinion of the rest of the users about a place; and helps us decide if a restaurant, place, or bar is worth visiting.
It is an essential app when making decisions, especially if you do not have references in the place where you are. This way you will know where to stay or where to eat. Without a doubt, it is a very useful application that cannot be missing from this list of the best travel applications for Madrid.
Transfer wise
Transfer wise is a highly recommended application whether you are going to travel to Madrid or to any other place. If you need to send or receive money and want to track it in real time through an app, it is an ideal option for it.
It has very low exchange and transfer fees applied, which will save you money and time. It has all the legal licenses and permits, so you won't have any kind of problem when it comes to transferring your money from one place to another internationally.
Citify
Among the best travel applications for Madrid, Citify cannot be missing. This is a sharing economy service in the world of transportation, which is very popular all over the world. Madrid is one of the cities where you can use this app that allows you to book a private car with a driver at any time.
In this way you can go from one side of the city to the other at affordable prices. This service offers professionalism and care, in addition to being able to know the price of the journey before getting into the private car. The advantage is that it can be booked at any time. It is an ideal app for both locals and tourists
EMT Madrid
EMT is Madrid's public transport system, considered one of the best globally. In its official application you can find all the information related to routes, ticket prices and bus schedules. It is an ideal app to be able to move around the city in a comfortable and effective way.
Metro of Madrid
Very similar to the previous one, this application helps us to know the schedules, the metro combinations to reach the desired destination, the payment methods and also provides information until the arrival of the next metro. It is an application that cannot be missing from your mobile during your visit to the capital of Spain.
Tanner Abraham
Data Scientist and Software Engineer with a focus on experimental projects in new budding technologies that incorporate machine learning and quantum computing into web applications.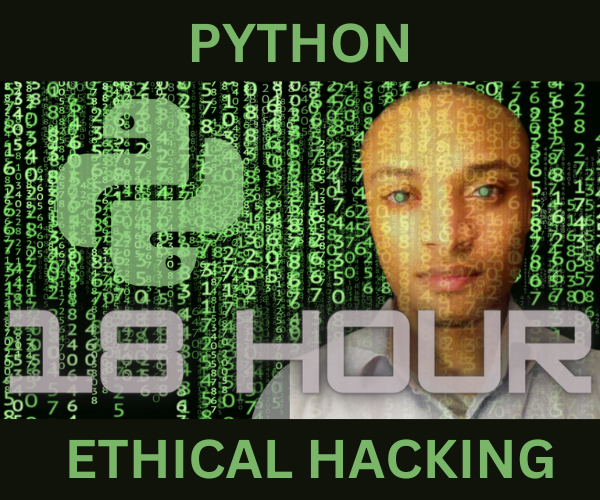 The Ultimate Python Ethical Hacking Course
=> Join the Waitlist for Early Access.
By subscribing, you agree to get emails from me, Tanner Abraham. I'll respect your privacy and you can unsubscribe any time.