Taking the  best photos with your mobile means having technical knowledge, but not only that, but it is also possible to find excellent results by resorting to a large number  of photography tools and applications that will help you get the most out of your Android smartphone .
In the Android application store, Play Store , you can find applications of all kinds and focused on being used by all kinds of photographers; whether they are people who take snapshots occasionally, at an amateur level or professionally. That said, we are going to talk about the best photography apps for Android that you can currently find.
Best Photography Apps for Android
Fortunately, Android mobile devices allow you to enjoy a large number of  photography applications with which to fully enjoy this world. Here we review  the best photo apps for this operating system :
Open-camera
Open Camera is a photography application that, despite its simplicity, is very powerful, being  completely free and perfect for being able to replace the native application on your Android smartphone.
It stands out for having a high number of functions, thanks to which it offers great versatility and functionality. Among them is the possibility of capturing  photos in RAW,  an option that is not initially available on all terminals.
One of the main advantages it has over other applications is that it has support for the Camera2 API of the operating system. This means that you can get the most out of the camera hardware in terms  of focus systems, stabilization, sensors, etc.
Google Camera (Gam)
If your wish is to improve the quality of the photos on your mobile device, thanks to  Google Camera (Gam) , which is Google's camera app, you can achieve it.
It is an application compatible with numerous devices and that is equipped with different photographic improvements. In this way you can enjoy additional functions to those of your device. In addition, it incorporates functions such as  portrait mode, night mode or astrophotography . In this way, with its installation you can enjoy additional functions.
Manual Camera
Manual Camera , as can be deduced from its name, is an application that allows you to control  camera parameters manually. This makes it a perfect option for photography lovers or those who want to have greater control over the photographic section of their terminal.
In this way you can get more out of your device's camera, despite the fact that at the hardware level it is not at the same level as other options on the market. Like other external applications for Android, you have the possibility to take photos in  RAW format .
Procom
Pro-am X is a very good application for photographers or for great fans of the world of photography. It is an app available for Android that allows you to enjoy a large number of different options. Thanks to them it is possible to  modify the different parameters of the smartphone's camera ; and thus be able to control every detail to the fullest. In this case, it is a paid app, whose current cost is 5.29 euros.
Photoshop camera
Everyone knows that Adobe's product,  Photoshop , is one of the best image editors that can be found, both for computers and mobile devices. In the case of Android, you can enjoy  Photoshop Camera , a photography tool that is perfect as an alternative to the native app that the terminals incorporate.
The main differentiating aspect with respect to the smartphone camera application is its  filters based on artificial intelligence and machine learning . Thanks to them it is possible to create the best images, since after taking them, they are automatically improved for a better final result.
It is a perfect application for both amateurs and advanced users in the field of photography.
Viscos
VSCO is a great app to use for photo editing on Android. One of its advantages is that it is very easy to use thanks to its  high number of available filters . In this way, it is suitable for use by any type of user, even by amateurs.
However, it is also recommended for photographers with more advanced knowledge, as it allows  manual photo editing ; and the ability to save predefined styles.
Snap seed
Google's photo editor,  Snap seed is one of the best options that we have on Android terminals to be able to enjoy the best images. However, it has the disadvantage that it is not updated very often, so there are better alternatives.
In spite of everything, it is a very good application for editing photos, being indicated both for those who want to deeply edit the images and for  developing them in RAW format . It also has the possibility of adding a watermark to the images if you wish and other tools to be able to achieve the desired photo.
Light room
Light room is an application that is suitable for both amateurs and professional photographers. It is for many the  most advanced photo editor in the Android application store, having many of the functions that can be found in the desktop version. In fact, it even allows you to create or import  presets , reveal RAW images, and other edits. However, with the free version there are some features that are disabled.
Tanner Abraham
Data Scientist and Software Engineer with a focus on experimental projects in new budding technologies that incorporate machine learning and quantum computing into web applications.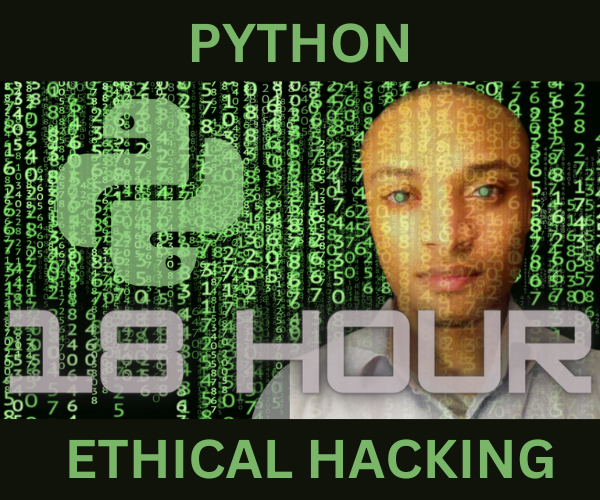 The Ultimate Python Ethical Hacking Course
=> Join the Waitlist for Early Access.
By subscribing, you agree to get emails from me, Tanner Abraham. I'll respect your privacy and you can unsubscribe any time.