Android is the operating system used by the vast majority of smartphones that we can find on the market today, which makes it interesting for many people to know which are  the best free strategy games for Android .
After having told you about games like Rocket League Sideswipe, Champions Legion or Happy Chick, it's time to choose the best strategy games that are available in the Google Play Store for download. That said, we show you which the games you should try are.
Best Free Android Strategy Games
If you want to enjoy great moments of fun from your Android mobile device, these are the best strategy games that you can download for free:
Clash of Clans
Clash of Clans  became a hit shortly after its release several years ago and continues to be one of the best free strategy games for Android. Since then it has garnered more than 500 million downloads.
The game consists of building a village and facing players from all over the planet in battle. A large part of the victory options go through battle strategies with an infinite number of combinations of troops, spells and heroes. In addition, you will have to create strategies for the defense of the village with cannons, towers, bombs, traps, walls, mortars, etc.
Clash royal
Clash Royale is still a spin-off of the previous one, a strategy game that continues to enjoy great popularity. It is a real-time multiplayer game starring Clash characters and focusing on both one-on-one and two-on-two battles in real time, against players from all over the planet.
In order to achieve victory it is necessary to collect different cards of troops, spells, and defenses, trying to fight to take over the enemy towers. In this way, with a good strategy you can win trophies and crowns.
Boom beach
Boom Beach is a free strategy game for Android that was created by the same creators as the previous two, Super cell. This game consists of attacking enemy bases in order to be able to rescue those islanders who are slaves.
The game mechanics are very similar to Clash of Clans, although all this has been developed in a more up-to-date and contemporary interface. In the game you can enjoy battles with players from all over the planet while exploring the island. It is a game that promises great moments of fun.
Plague Inc.
Developed by Miniclip.com,  Plague Inc. is a game that resembles what happened in reality with the coronavirus pandemic. The initial objective of the game was to infect the planet, but since last year the possibility of playing in the opposite direction has been added, that is, to try to save the world.
The purpose of the game is to extinguish humanity with the pathogen. In this way, one must resort to a dozen of available pathogens with which to infect a patient and then try to face the different attempts of humanity to try to fight the infection.
Fallout Shelter
Fallout Shelter is the adaptation to mobile devices of the classic video game for consoles. It is a game related to the release of Fallout 4 which was released in the year 2015. It is a strategy title where you need to know how to manage a fallout shelter.
This game has more than ten million downloads, and in it we can find different elements of strategy and RPG. In this way, they manage to maintain all the attractiveness and offer great moments of fun.
Plants vs. Zombies 2
Plants vs. Zombies is considered one of the best free strategy games for Android, a classic game that many people have already played on occasion. It is a free game that is based on trying to deal with the hordes of zombies through the use of plants.
The appropriate type of plant must be chosen with great precision for each type of zombie, as well as to place them in the most appropriate place. Likewise, you can also compete with other players online.
Risk
Risk is one of the best known and most popular board games, counting like so many others with a version for mobile devices. It is possible to play for free and the mechanics are similar to the classic but adapted to mobiles.
Its objective is to achieve world domination, being multiplatform and allowing mobile device players to face PC, with games of up to six players and different game modes.
Command & Conquer: Rivals
Command  & Conquer: Rivals is one of the best real-time strategy games that can be found for mobile devices with the Android operating system. This title leads us to compete in real-time battles with other players.
Tanner Abraham
Data Scientist and Software Engineer with a focus on experimental projects in new budding technologies that incorporate machine learning and quantum computing into web applications.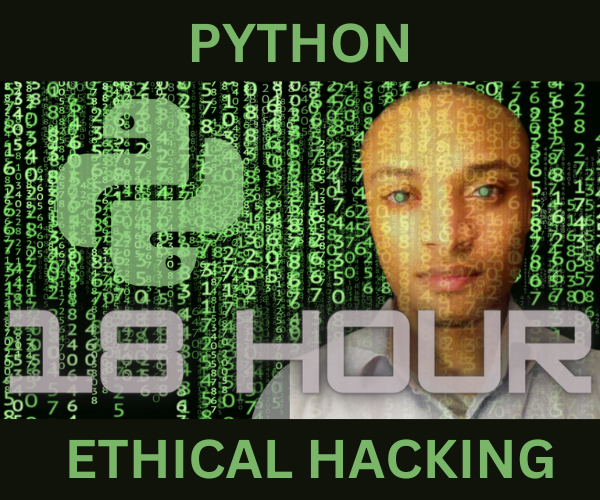 The Ultimate Python Ethical Hacking Course
=> Join the Waitlist for Early Access.
By subscribing, you agree to get emails from me, Tanner Abraham. I'll respect your privacy and you can unsubscribe any time.