Whether it is because you are trying to learn how to cook or because you are interested in knowing how to cook with the Thermo mix, in the oven, in the microwave…, your smartphone can become your great ally for this. Unlike what happened years ago, when you had to resort to the usual cookbooks or search the Internet, now everything is much more accessible and we can find a range of apps that greatly simplify the task of finding recipes of delicious dishes and carry them out.
If you have a smartphone with the Android operating system, you should know that in Google Play, its app store, you can find endless possibilities. In this way, you will have access to many apps through which you can take your first steps in the kitchen; or simply look for new recipes to make even if you are already an experienced person in the kitchen.
Best cooking apps for Android
Android allows us to have, at any time and place, through our smartphone, access to countless tools and resources that can help us enormously in our day to day. This time we bring you the best cooking apps for Android. In this way, you will know where to go to be able to make the tastiest dishes.
Free pasta recipes
The Free Pasta Recipes application is, without a doubt, one of the essential apps for all those people who are pasta lovers. In it you can find thousands of recipes for pasta salads, macaroni, spaghetti, etc., all of them free of charge and duly explained.
Also, beyond giving you all the information on how you should prepare each of the available recipes, it offers us the possibility of being able to make a shopping list; and so you will not forget anything you may need when preparing your recipes.
Cooked
Cooked has managed to establish itself as one of the best platforms for cooking recipes that exist, since it offers thousands of ideas for cooking. A great advantage is that it has a very careful interface in which everything is properly organized; and it also allows us to find recipes for any cooking level and any season, as well as for any occasion.
It has a great organization and allows us to plan shopping lists and make changes to the saved recipes to add the notes that we consider. It should also be noted that it offers great possibilities to create recipes with a Thermo mix food processor.
Noodle
Noodle is a cooking app for Android that is focused on offering us recipes that allow us to eat in a healthy way. In fact, their motto is "Eat healthy, with what you have on hand". It is one of the best apps that we can find in its category.
Beyond showing us different recipes so that we can prepare those that we most want at any given time, it has a very interesting function; and it is that you can indicate to the application what you have in your fridge, and based on it you will see how it shows you  recipes that you can make with these foods . This way, you'll never run out of ideas for dishes you can make with your current supplies.
Kitchen Stories
If you're learning to cook and you're looking for the best cooking apps for Android, you can't miss out on trying out Kitchen Stories, one of the best for beginners in the kitchen and that has a design that has even been awarded.
In the application you will be able to find recipes of all kinds, from some classic to others more modern, some quick and easy to prepare, and others a bit more complicated. All this is shown with step-by-step video tutorials that are renewed weekly; and includes both a shopping list and a measurement converter to make everything much easier for you.
Cook pad
If you never want to run out of new recipes, Cook pad is an application that cannot be missing from your Android mobile device. These are the most extensive recipe apps that you can find, to which each user can contribute by uploading and sharing their own creations.
To be able to enjoy the list of the most popular recipes, you have to check out, but even so, it is an extensive recipe book that is worth having on your smartphone, especially if you are a cooking lover.
Hat cook
On Android we can find a large number of recipe apps. Hat cook is a great alternative to all the previous ones, since it offers more than 10,000 recipes, easy, fast and even explained for novices with photos and videos step by step and in detail.
In addition, it offers us the possibility of carrying out searches by ingredient and, with its audio, it will not even be necessary to touch the screen. In this way, you can cook while listening to the recipe, making the cooking process even more comfortable.
Tanner Abraham
Data Scientist and Software Engineer with a focus on experimental projects in new budding technologies that incorporate machine learning and quantum computing into web applications.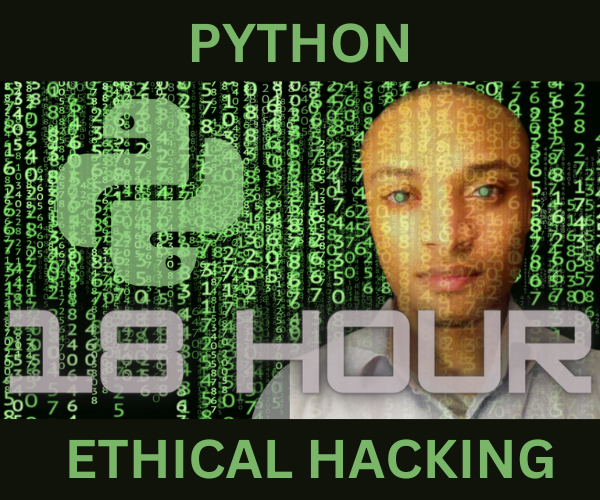 The Ultimate Python Ethical Hacking Course
=> Join the Waitlist for Early Access.
By subscribing, you agree to get emails from me, Tanner Abraham. I'll respect your privacy and you can unsubscribe any time.