In order to enjoy all the technological advances, you have to be aware of the best apps for video calls, as well as the most suitable applications to clean the phone or the best video editing apps. If you are a person who is interested in learning about options to get the most out of the photographic lens of your mobile device, we bring you the best camera apps for Android.
The best camera apps for Android
Keep in mind that mobile devices come with a default camera app, and this may be enough for less demanding people. However, for those looking for more benefits, it will be necessary to use applications that offer more advanced features and benefits. We review the best camera apps for Android.
Gam
Gam is an application that is incorporated into the Google Pixel processing algorithm, with more popular functions such as night vision; Super Res Zoom; portrait mode; follow focus; and so on.
Thanks to this application, and even if you have modest hardware, you can achieve excellent photographic results. To do this, it is based on sophisticated image processing algorithms and Artificial Intelligence.
With this application it is possible to considerably improve the quality of the photos compared to the native photography app; and allows the functionality of the camera of Pixel devices in our terminal.
Camera FV5
Camera FV5 is one of the best camera apps for Android, with which you can achieve professional-quality photos. It has different focus modes, support for RAW formats and exposure time adjustment, among others.
With them you can take impressive photographs, in addition to having image processing that allows you to create incredible effects. It works like a professional camera, achieving an excellent final result with each snapshot.
Open-camera
Open Camera is an open source project for Android terminals that has a very simple interface but offers incredible results. It has been improving over time and has an interesting set of features.
Among them we can find different modes of focus; white balance; ISO, face detection; and so on. One of its advantages is that it is constantly updated; and that allows a good set of functions for image processing.
Camera
Camera MX is an application that is perfect for creating photos thanks to all the potential it offers. It has numerous innovative effects, being able to focus with a single touch; zoom; create GIF's; or take moving photos; among others.
In addition to photography itself, if you want to bet on editing, it has a very complex and complete Editor, with which you can add different effects to photos and videos. It also has an online platform where you can store and share your content. It is available on Google Play and is an ideal substitute for the native camera app of Android terminals.
Pro-am X Camera
Pro-am X Camera is a very complete photography application, being a good option for those looking for professional photography. It has a simple interface and a manual mode that allows you to adjust a host of features, ranging from focus mode to light compensation. In addition, it also offers various options in video, allowing the recording of videos in slow motion and time-lapses.
It also has an anti-vibration mode. It is available with free and paid version, with advanced features. It allows you to make many adjustments in order to achieve a spectacular final result. For this reason, it is considered one of the best camera apps for Android.
Camera ZOOM FX
Camera Zoom FX is another Android app that we should mention. It is a tool that has a large number of functions, with a manual photography mode that allows you to enjoy a professional result.
It allows you to create your own filters from different effects, beyond the many of them that are available for download. It can also be configured to respond to voice commands, take burst photography or support RAW capture. Also keep in mind that it is available on Google Play in a free version and a paid version with advanced features.
Camera Camera
Camera Camera is the last app on this list of the best camera apps for Android. In addition to the photography it offers us, it has filters designed to correct images, add stickers and achieve perfect results when taking selfish or portraits.
This is an app suitable for all photography lovers, even having an   editor specialized in portraits with which you can let yourself be carried away by your artistic vein. It is available on Google Play, an app that has a wide catalog of filters and effects to be able to choose the most suitable for each particular case.
Tanner Abraham
Data Scientist and Software Engineer with a focus on experimental projects in new budding technologies that incorporate machine learning and quantum computing into web applications.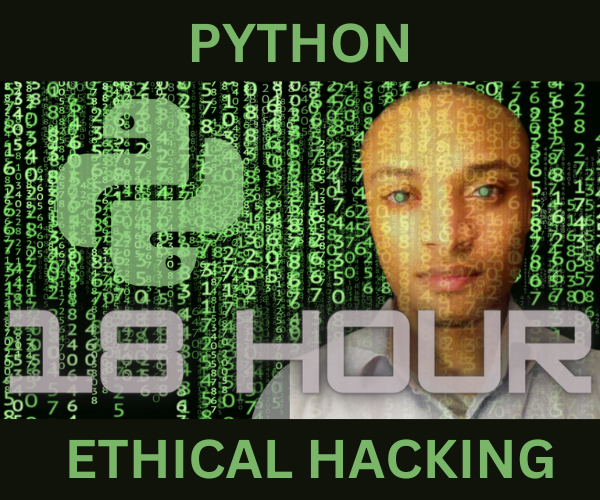 The Ultimate Python Ethical Hacking Course
=> Join the Waitlist for Early Access.
By subscribing, you agree to get emails from me, Tanner Abraham. I'll respect your privacy and you can unsubscribe any time.