More and more people are interested in how to learn to mix music, since music is a fundamental aspect in the lives of many people around the world. In fact, many of us would not know what to do without music in our lives. While a few years ago the Internet trend was to find ways to learn how to mix music in Virtual DJ, the well-known software available for PCs, now more and more people are looking for solutions to enjoy from the comfort of their smartphone.
In this way, when looking for how to make a mash up of songs or any other musical creation, the most accessible option is to use all the possibilities that the Android operating system offers us in this regard. For this reason, we bring you the best applications to create music on Android.
Best apps to create music on Android
Currently we can find a large number of different options to be able to make our own musical creations from an Android smartphone. In some cases we find very intuitive and basic applications to facilitate the task of those who are new to this field, while there are other options that are intended for those who are more advanced.
Music Maker JAM
One of the most complete applications that you can find for smartphones with the Android operating system is  Music Maker JAM; and proof of this is the large number of downloads that it has in the Google Play application store and the positive evaluations that it has received in it.
Through it is possible to recreate different types of musical instruments, in addition to having a mixing table thanks to which you will be able to create your best melodies. In addition, it has a collection that includes different default sounds from different genres, so that you can start creating with a base and not completely from scratch.
Walk Band – Multitasks Music
Another of the options that Android offers us is to resort to  Walk Band , a music player from which you should know that what you edit you can later edit, but  it does not have options for mixing songs and creating new melodies based on included effects in the app. This is a difference with respect to other applications that appear in this list and that, often, enjoy greater popularity precisely because of this feature.
On the other hand, it is a great option since it has a user interface in which the different instruments are shown in a well-represented way with which it allows us to create melodies from our own smartphone.
Groove Mixer – Music Beat Maker
With Groove Mixer – Music Beat Maker we will find ourselves before a rhythm machine thanks to which we will be able to mix different sounds simultaneously. For this, it includes a pack with different musical genres, as well as an eight-channel sequencer.
It offers a simple yet effective interface that is easy to understand and easy to interact with. In this way, it adapts to all kinds of people interested in starting to make their musical creations.
Caustic 3
Caustic 3 is another one of those musical applications for Android that will allow you to make your own creations. This is capable of carefully recreating a study table, with its entire buttons. Through the app we have the possibility of creating new musical themes, although its strong point is the sound synthesizer.
The latter allows us to enter a melody and then make endless adjustments to it so that we can finally obtain the desired result. Without a doubt, one of the applications to create music on Android that offers us more options.
SPC – Music Drum Pad
SPC – Music Drum Pad is available in the Android application store, and there is a free Demo version that offers us many options. It has a board with almost twenty buttons with which we can make all kinds of musical creations, with mixes, make samples or sequence. It has a very intuitive and pleasant interface.
If you want to enjoy even more functions, you can resort to its paid version, with which you can unlock all the features that this application available for Android offers us.
Drum Pad Machine
Drum Pad Machine is an effects mixer that you've surely heard about on more than one occasion, as it's fun and eye-catching. With a look that may remind you of the equipment of the professionals in the sector, it is a music tool for DJs that you will quickly master.
It's perfect for being able to create music related to the world of beat box or rap, although you can actually give each of its buttons a different sound and, based on that, make your own musical creations.
Song Maker – Free Music Mixer
On Android we can find countless applications that are focused on creating music. Among them we must mention Song Maker – Free Music Mixer, a free app that is a complete music mixer. It is perfect for both novice users and those who are more advanced.
It has editable channels to be able to shape and create our production in its entirety, which offers many possibilities to all those who are interested in the world of music.
In addition to these applications, others such as Recording Studio Lite, Audio Evolution Mobile or Incredibox are recommended.
Tanner Abraham
Data Scientist and Software Engineer with a focus on experimental projects in new budding technologies that incorporate machine learning and quantum computing into web applications.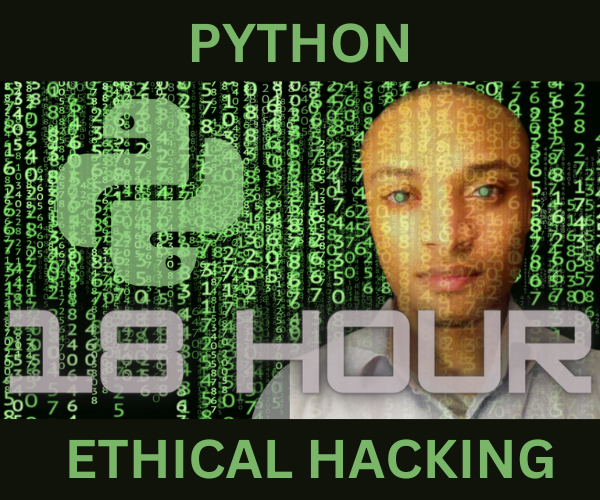 The Ultimate Python Ethical Hacking Course
=> Join the Waitlist for Early Access.
By subscribing, you agree to get emails from me, Tanner Abraham. I'll respect your privacy and you can unsubscribe any time.