With the beginning of the quarantine (2020), many things had to be canceled or left half, and in this case the people who exercise had to do one of those two, since it is good to exercise outdoors free, but with the beginning of the virus, people have to stay at home and cannot go out unless the job you have requires leaving or you have to buy food to survive, obviously using preventive measures, such as the mask and the antibacterial gel. But at least people who exercise have an advantage. They are the ones that have an app to exercise.
With having internet or a mid-range cell phone, you can exercise. The only disadvantage is that you need the equipment to be able to do it to the fullest, such as weights, treadmills and other mechanical devices. And on the good side, you are in the comfort of your home, and you can do it without any problem since you do not have to go out, so you are complying with the quarantine. And maybe you want to know which are the best apps for exercising, because then I am going to recommend the ideal app for exercising and then you will see other topics related to this article.
Apps with subscriptions.
In this small list you will see several apps and you will notice that they are free in the apps store, but when you enter you will be asked for your debit card to be able to pay the weekly, monthly or annual subscription. And although it can be a bit annoying, those apps offer more features with which you can use them and see more fruits when you exercise.
Having a monthly subscription with only 13 dollars. This app can offer you an expanded library of exercise routines. In addition, it also offers live classes from New York City, so you will feel like you are in a gym with a personalized tutor. And if you have a stationary bike or a treadmill. You can access the subscription of those devices in case you only want to use them.
This is a very good application, in addition to having a free trial for a limited time and a paid one, which costs $59.99 for 6 months. This app has routines in which you don't need any exercise equipment to do them, just be in a slightly spacious place in your house and ready. It also has a section for different types of exercise, such as losing weight or getting fit.
Free apps.
If you're economic situation does not allow you or you do not want to pay a subscription, this list of free apps can help you.
The interesting thing about this application is that you can record your own routines in case they are different from those found in this app. Also, it has the feature to add your weight measurements.
Nike Training Club. This application having more than 185 routines and in different categories such as yoga, strength, mobility and resistance. In addition, make fences using this application, they will recommend several routines depending on what fences you use.
This application follows in the footsteps of Strong; you can do the routines that the app offers you or create your own and do them. The only original thing that it has if we compare them, is that it has access to the community, that is, you can do the exercise routines of other users in the app.
Daily Yoga. This app was considered as one of the best yoga apps in 2018 as it contains more than 50 courses along with its own difficulties.
Nike Run Club. It's the same app, only it's for people who just want to run. Although with this pandemic it is not recommended to download it.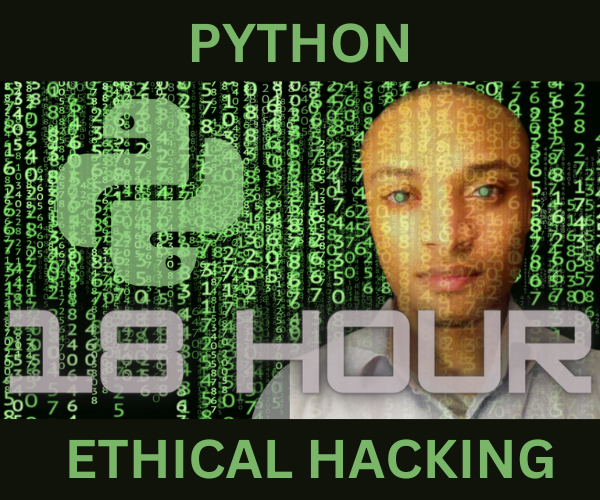 The Ultimate Python Ethical Hacking Course
=> Join the Waitlist for Early Access.
By subscribing, you agree to get emails from me, Tanner Abraham. I'll respect your privacy and you can unsubscribe any time.
Exercise at home.
If you can't download one of these apps because you don't have a phone. There is also exercising at home with doing your own routine. You can ask a family member who is exercising or who knows about that field and they can make you a routine, or even better, they can be your tutor. Or you can search for routines on the internet, and you will get several articles explaining which routines are best for you to do. Or videos with routines to exercise each part of the body, such as arms, legs, abs.
The good thing about these applications that I recommended to you, in case you did not notice. It is that you do not need machines and objects such as weights or treadmills. Since just wanting to want to exercise and obviously the space you have is adequate, you will avoid problems and inconveniences when starting your routines. You also have the option of being able to create and save your own routines, since there are several specific exercises for each part of the body and you may want to do a complete routine that is, exercising the whole body.
Tanner Abraham
Data Scientist and Software Engineer with a focus on experimental projects in new budding technologies that incorporate machine learning and quantum computing into web applications.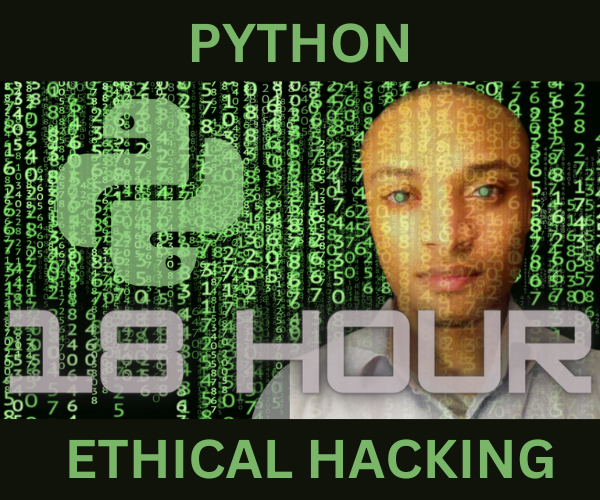 The Ultimate Python Ethical Hacking Course
=> Join the Waitlist for Early Access.
By subscribing, you agree to get emails from me, Tanner Abraham. I'll respect your privacy and you can unsubscribe any time.