Over time it is common for mobile devices to stop working the way they do when they are brand new. With use, it is normal for them to lose some performance and this often means that it is necessary to resort to third-party apps in order to enjoy better features.
Thanks to these applications for Android it is possible to improve the performance of the system, resorting to different tools that are based on the optimization, cleaning and acceleration of the devices; and although mobile device manufacturers natively incorporate applications to fulfill these functions, it is still necessary to resort to this type of app.
Best Android Apps to Improve Device Performance
If you have a smartphone or a mobile device with the Android operating system and you want to improve the operation of the terminal, we are going to talk about a series of highly recommended applications so that you can significantly improve the performance of your mobile device. Our recommendations are as follows:
All in One Toolbox
All In One Toolbox is an all-in-one that allows you to clean your smartphone and optimize it in order to help it significantly improve its performance. The great advantage of using this application designed for Android mobile devices is that it performs optimization with a single button. It's that simple to be able to get the terminal to be in the best possible operating state.
NOX Cleaner
Knox Clear is a very complete application that offers a large number of functions, having a double method as it happen with other apps in order to speed up a terminal and make it work like the first day.
This program is really recommended to be able to optimize the system by accelerating the device, at the same time that it cools down the CPU. The latter is recommended to prevent overheating.
Booster
Booster is an application that has been specially designed to improve the performance of mobile devices. In this case, it is an Android app that is characterized by having a simple and very clean interface. In addition, it has a widget with which it will not be necessary to enter the application in order to increase the performance of the terminal.
In this way, this much-needed task is simplified in order to enjoy the best features on your mobile device.
APUS Security
APUS Security is a complete application for mobile devices with Android operating system that can be considered an "all in one". It is a perfect application to be able to take care of different matters related to your mobile device.
In addition to serving as an antivirus, and being able to eliminate all viruses with a single touch; it is used to clean garbage, completely eliminating the files that you have in your terminal and that free up more storage; and phone booster, in a way that promises to increase the speed of your phone by 50%.
Speed booster
Another application that you can find to be able to enjoy the best performance on your Android smartphone is to resort to the app called Speed ​​Accelerator developed by Mobile Health Club. It is a CPU booster that, in an automated way, improves the performance of the smartphone. In addition, in this case it incorporates a gaming function to focus the use of the device on mobile games; and thus be able to obtain
Speed booster and clean master
Developed by Tool Apps, this Android mobile software called Speed ​​Booster & Clean Master is considered one of the best options to improve the performance of your smartphone. Thanks to it, it is possible to eliminate unnecessary processes, as well as files in order to free up storage capacity on your device. In this way, the team's response times are reduced.
It also has a function called CPU Cooler, which is specially designed to cool down the processor if the temperature is high. In this way, it is possible to protect the components to a greater extent while seeking to optimize operation.
Clean
As you can see, there are many alternatives to turn to in order to keep your Android smartphone clean, which is key to ensuring that its performance is adequate. Clean is an application developed by Super Speed ​​that offers different functions, since it is capable of eliminating all viruses to keep your mobile safe; clean junk files to gain extra space; and help the mobile run faster and smoother. 
Thanks to a scanning mechanism it kills unnecessary background processes, while you can also prevent CPU overheating with a dynamic cooler.
Finally Clean: Booster, CPU Cooler
Like the aforementioned ones, finally clean: Booster, CPU Cooler is an application designed to improve the performance of smartphones with the Android operating system.
It is an application that offers the possibility of cooling the CPU to avoid overheating, in addition to helping to eliminate the different unnecessary processes to guarantee that it offers a good operation.
Tanner Abraham
Data Scientist and Software Engineer with a focus on experimental projects in new budding technologies that incorporate machine learning and quantum computing into web applications.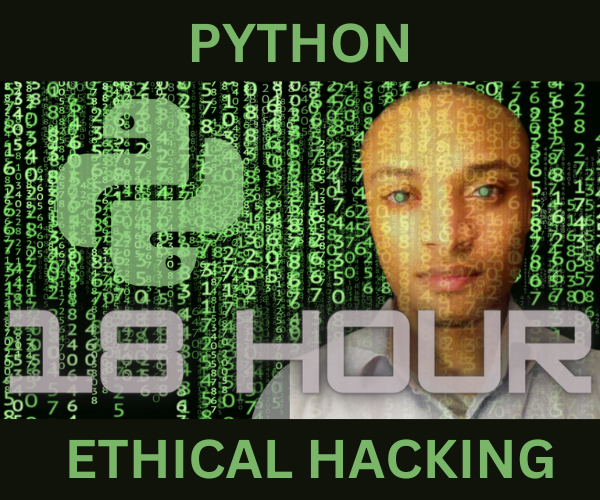 The Ultimate Python Ethical Hacking Course
=> Join the Waitlist for Early Access.
By subscribing, you agree to get emails from me, Tanner Abraham. I'll respect your privacy and you can unsubscribe any time.