Today smartphones have become essential tools in our lives for many aspects, both to be in contact with friends and family, to talk with customers or suppliers or to learn languages ​​such as Italian, German or English.
Thanks to this type of device we can learn languages ​​and also expand our knowledge in other subjects at any time and place. In this case we are going to talk about the best Android applications to learn, a selection of recommended apps for you to install on your terminal.
Language learning
One of the most popular options when looking for the best Android apps to learn has to do with language learning. There are many users who turn to these applications to expand their knowledge in languages ​​such as English, French, Italian or German.
However, it should be noted that these applications should be used as an additional complement and not as the main way to learn it. In this sense, there are specifically two applications that stand out above the rest and that are available for download in the Google Play Store. These are Duo lingo and Babble, the best ones to be able to learn languages ​​in a fun way through different games and interactive features that make learning something very entertaining and useful.
Math learning
Mathematics is a subject that for many people is a problem during their time as a student. For this reason we bring you a series of applications that can be very useful when it comes to understanding different concepts or to be able to do your tasks more quickly.
In the Play Store we can find different applications that are perfect if you are looking for the best Android applications to learn. In this case we also highlight two:
Photo math
Photo math is a very easy-to-use application that helps users just by taking a picture of a mathematical problem or exercise that they want to solve. In this way it is uploaded to the application and later the application itself will show us the steps to follow in order to obtain its final result.
It is an application that stands out for having a very simple interface to use, and it is also available in the Android application store for free.
Khan academy
Khan Academy, for its part, is an application that can be used for different purposes, and it has different videos that offer explanations about different subjects, although it is also focused on the world of mathematics.
In this application we can find different audiovisual content of great use, thus allowing learning in a very simple way. It is a free application that is easy to use.
Learn to program
Learning to program is an aspect that is increasingly valued for the future, since new technologies make it increasingly necessary to get fully into the world of work; and for this reason in many schools programming knowledge is already offered.
If you want to take your first steps in this exciting world, you have to know that among the best Android applications to learn, you can find some applications that are really useful to be able to achieve your goal and start training in this field. Among them we have to highlight:
Grasshopper
Grasshopper is an application that belongs to Google and is the perfect app to start taking your first steps in the world of programming. In the application we will find theoretical and practical parts, so that we can begin to lay the foundations with which to gradually grow our knowledge.
In addition, the knowledge acquired can be put into practice through some basic programming exercises. It is a free app.
Touch Blocks
Tosca Blocks, meanwhile, is an application that is designed to be used for children between nine and twelve years old. In this way, it is designed to introduce the little ones to the world of programming. This follows the steps that are carried out in more and more schools.
In this case, through a construction game with blocks, programming knowledge will be acquired. In this case it is a paid app whose price is 4.49 euros.
Astronomy learning
If you are looking among the best Android applications to learn something that allows you to broaden your knowledge of astronomy, the stars, and the planets, you also have several options to turn to. We talk about two of the main options for this:
Star walk
Star Walk is an application designed mainly for children that explains the world of astronomy in a very simple way, making it very easy to understand. Therefore, it is ideal for those children who are beginning to take their first steps in this type of matter, making it a great support for them.
Star walk 2
The second Star Walk app is an evolution of the previous one and can also be used by adults who want to learn more about this topic. The application explains key aspects in a simple and interesting way.
Through the application you can learn to identify stars and planets, as well as to be aware of other phenomena that may occur during the year in the astronomical world.
Tanner Abraham
Data Scientist and Software Engineer with a focus on experimental projects in new budding technologies that incorporate machine learning and quantum computing into web applications.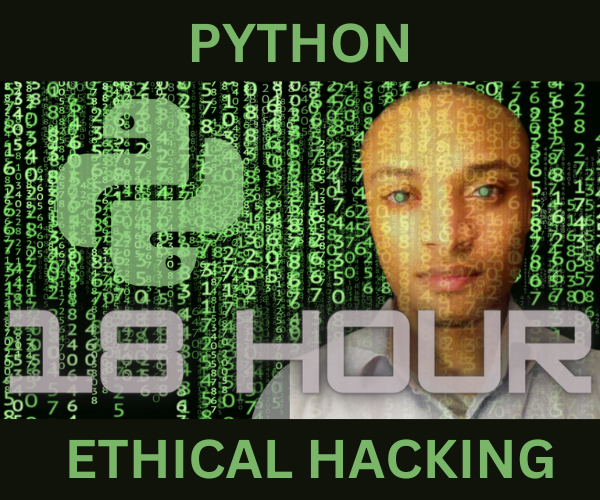 The Ultimate Python Ethical Hacking Course
=> Join the Waitlist for Early Access.
By subscribing, you agree to get emails from me, Tanner Abraham. I'll respect your privacy and you can unsubscribe any time.