After learning of the arrival of a highly contagious virus, different types of measures began to be taken to stop its spread. However, in a short time, Covid-19 became a pandemic and drastically changed the current reality.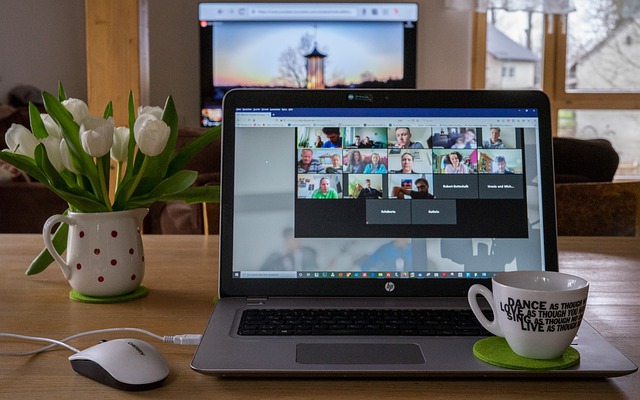 For example, secular jobs and studies now had to be done from home. From one day to the next he could no longer move to another place without running the risk of getting infected and ending up seriously ill.
Therefore, a large number of strategies and resources began to be implemented in order to fulfill the obligations as best as possible. Although it is true that many of these tools already existed, now they have begun to be put to unparalleled use.
Hence, the daily downloads of certain applications have increased tremendously and have gone from being totally unknown to being among those preferred by users. Which represented obtaining great income for its manufacturing and sponsoring companies?
Among these applications are those that have the function of making video calls, since these are necessary to make project presentations, propose ideas, demonstrate that knowledge has been learned, show videos, images and graphics, etc.
In addition, it is a very useful audiovisual resource for those who teach and makes it possible to maintain closeness with relatives and friends that it is no longer possible to visit. In view of this, the question arises: what are the best applications to make video calls during this 2021?
If you want to know what the newest apps are and learn about their most outstanding features, reading this short article is a must. Thanks to these applications you will guarantee good communication, which will allow you to carry out your tasks more efficiently without having to leave your home, from your mobile phone, tablet or computer. Let's see it now.
Instructions
In this time of quarantine, video calls have become the best way in which we can contact our family and friends, since it is possible to make them from anywhere we are, as long as we have access to the Internet.
Video calls offer the opportunity to talk and see each other's faces. In addition, they are an excellent tool for those who work at home. Although it is true that there are many applications designed to facilitate this type of communication, not all of them are equally efficient. Next, we will be telling you which are the 5 best apps for video calls in 2021.
Google Duo
This is a Google application that came onto the market in order to facilitate communication between users. As with other applications, in Duo you are identified by your phone number and using it is quite simple.
The home screen of the application shows you the video camera of the mobile device in a close-up. You only have to press the button to start a video call with any of your contacts who also use the App.
On the other hand, this application has the Knock function, which allows you to see the person who is making the call without having to answer him. It works with all types of Internet connections, and if it ever detects poor signal quality, it automatically adjusts the video resolution or switches to voice mode so you don't have to hang up.
What Sapp
This is one of the most popular communication programs that exist worldwide. Until recently, this application only made video calls from the mobile phone. However, now there is the possibility of doing it through the computer.
Using it is very simple. You just have to open the application and enter the conversation of the contact you want to call. If you look in the upper right corner there is a symbol of a video camera. Press it and you will be calling the person, you just have to wait for them to answer.
If you want to add more people to the video call , while they are online, press the icon that will appear in the upper right corner, which is similar to a person with the + sign. Doing so will automatically open a screen with your contacts. Then select the one you want and voila!
Skype
Just like What Sapp, this is one of the most popular communication apps among users. Thanks to it, you can make conference calls totally free from an Android or is device, on Windows or Mac, or simply with a Skype web application.
This application offers you the possibility to connect with your friends through a simple video call, but it is also possible to do it with 50 people at the same time. However, you should keep in mind that Skype's usage policies state that these video calls cannot exceed 4 hours in length.
Another of its great advantages is its performance. It has HD quality and stable calls. In addition, it allows you to send SMS to mobiles around the world. All these functions make it one of the great favorites.
Zoom
This is considered one of the most flexible platforms today. Participants do not need to register in any way to be part of the videoconference. Plus, they can connect from their computer or mobile devices.
Although it is true that it has several payment plans, its free mode also offers great advantages and is very complete. It allows up to 100 participants, as well as unlimited meetings per day, lasting no more than 40 minutes, among other alternatives.
On the other hand, it offers the option of screen sharing, which is ideal for holding work or study meetings. It is very intuitive and easy to use. Just download it, click and you're in.
Integra
Despite being a social network that is oriented to sharing images and photographs, Integra also integrates the option of making video calls with up to 4 people through the direct section of the application.
Its operation is very similar to that of What Sapp group video calls. In addition, it offers you the opportunity to continue the conversation in a floating window while you perform other tasks.
To start the video call you must create a group of several people and then make the call. Until now, the negative part is that you can only do them from the application on your mobile device, since the web version does not have this function yet.
What do you need
As you can see, there are many options to stay connected through free group video calls; you just need Internet access and a mobile. However, these are the best Apps for it. But, what tips should you take into account when making a video call?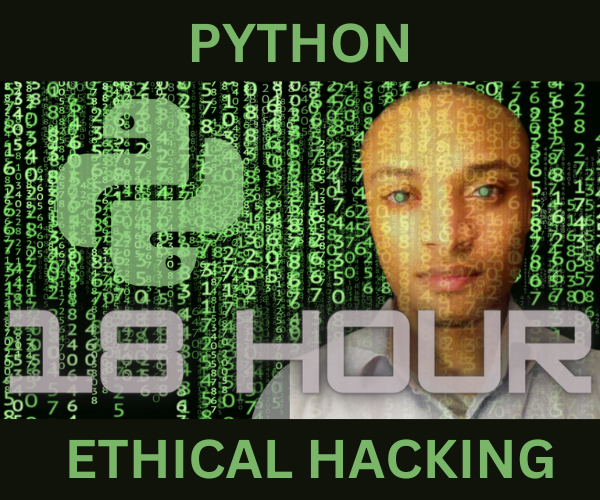 The Ultimate Python Ethical Hacking Course
=> Join the Waitlist for Early Access.
By subscribing, you agree to get emails from me, Tanner Abraham. I'll respect your privacy and you can unsubscribe any time.
Tips
If you are new to the use of video calls, it is important that you take into account the following recommendations:
Choose the appropriate App. Although some are very popular, sometimes it is necessary to bet on those that offer a better security system. On the other hand, before selecting one, find out about the functions they offer and choose the one that best suits your needs.
Select a good place. Choose a place in your house where there is better coverage, good lighting, enough space and access to electricity, in case you have to charge the battery of your device.
Mute the video call microphone when you're not talking, as outside noises can distract other participants.
If it's a virtual work meeting, you want to look as presentable as possible. Just because you're working from home doesn't give you the freedom to look sloppy in front of your bosses or other co-workers.
If you live with other people, inform them that you will be making a video call so that they do not interrupt you, unless it is an important matter.
Tanner Abraham
Data Scientist and Software Engineer with a focus on experimental projects in new budding technologies that incorporate machine learning and quantum computing into web applications.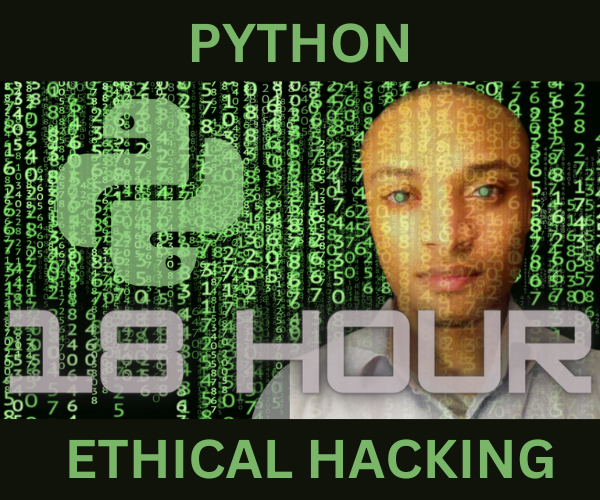 The Ultimate Python Ethical Hacking Course
=> Join the Waitlist for Early Access.
By subscribing, you agree to get emails from me, Tanner Abraham. I'll respect your privacy and you can unsubscribe any time.