It may be absurd to have to introduce the PayPal payment gateway, mainly because of how popular it is today. Popularity which it reached over time, since it managed to open a gap in the market and online shopping thanks to the trust, security, simplicity and effectiveness of its platform. Among many other factors that made this payment gateway one of the best payment methods on the entire internet. It is for this reason that today we want to share with you how we can get PayPal for Android. To enjoy each of its benefits from the comfort that our Smartphone can offer us.
It is worth mentioning that PayPal is a native web tool, so we will find its most complete version in internet browsers. Despite that, the version that they have released for Android is not far behind, it is true that it lacks some functions. But even so, it is a very complete app that works when making an immediate payment or purchase. Well, we know that the portability offered by our phones is something essential to develop our day to day.
If you are interested in knowing how to acquire PayPal for Android, then you have to stay until the end of this entry. Since in addition to teaching how to download the application, we will release very interesting information related to the payment gateway.
What is PayPal?
We open this entry explaining what PayPal is exactly, for those who are still unaware of this payment method. Well, we understand that no matter how popular it is (especially in Spain); there are people who are unaware of it (mainly in Latin America). For all those do not worry, we are here to teach and learn.
PayPal as we have mentioned before is a free payment gateway to make purchases on the internet. This being its main function and attraction. Since there is no other payment alternative that is simpler than PayPal and that of course is safe and efficient enough. Although PayPal was born as a faster solution for online purchases, the truth is that today it is used for other purposes. Being also an excellent tool to collect payments for Freelance work or provision of any service.
Although we have commented that PayPal is a completely free tool, to the point that even a minor can open a PayPal account. This has a series of restrictions if it is not linked to a credit card. Among some of those limitations we have the ability to deposit money to your PayPal account, send money over $300 and a limit on the total amount of money that can be stored in the account.
This tool works best for small or low-cost purchases. See buying items such as EBooks, Video Games, subscription services (Example Netflix), and certain products in online stores. Like t-shirts, shoes, caps, personalized mugs, among many other things. In essence, PayPal is an alternative to making payments online.
Advantages of Using PayPal as a Payment Method.
PayPal has a series of advantages which have allowed it to position itself as one of the best payment gateways that exist on the internet. And with this stand out from your competition, that is why we have considered making a list where you can appreciate its most important advantages.
Easy to use. On multiple occasions in this post we have commented that PayPal is easy to use, and it is the truth, you cannot imagine how easy it is to pay with PayPal. It's as simple as giving your PayPal account email and that's it! The person can make a payment just by having the mail of the destination account.
Security. PayPal is considered one of the safest payment platforms in the world of online shopping. Mainly because it does not ask you for personal information or bank details, as we have said with just the email you can create an account totally free.
It's free. We cannot help but consider this an advantage, to be frank; everything that is free seems good to us, although PayPal does charge certain commissions when using it. We will go into detail with this later.
Effectiveness. PayPal is fast, payments are made instantly, and you don't have to wait or waste time on verifications or shipping confirmations.
Easy Implementation. This is a point that will be interesting for those who plan to start their own business or online store. Since maintaining the same philosophy of "Everything has to be simple" implementing PayPal in online stores (or ecommerce) is not very complicated. You won't even need a programmer or someone specialized in web development, since you can incorporate PayPal into your store yourself, not to mention that many tools that lend themselves to the development of ecommerce have PayPal within their functions.
These are in our opinion the advantages of using PayPal as a payment gateway. Either for the purchase of a product or that they intend to start their own business on the internet.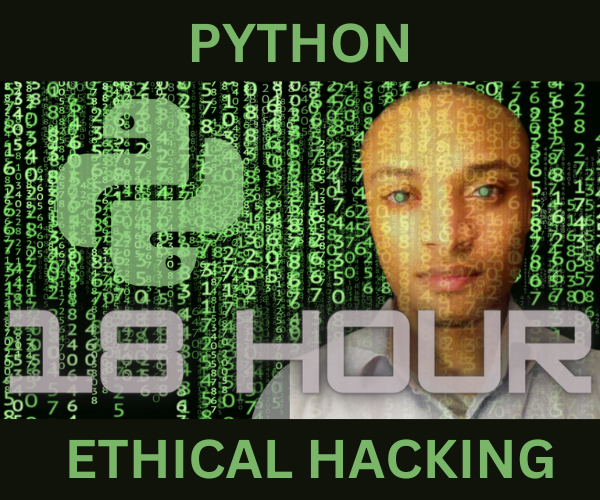 The Ultimate Python Ethical Hacking Course
=> Join the Waitlist for Early Access.
By subscribing, you agree to get emails from me, Tanner Abraham. I'll respect your privacy and you can unsubscribe any time.
PayPal Commissions.
We consider that there are many advantages of this platform; so many that we have only been able to find only one considerable disadvantage. These are the commissions for sending and for currency conversion made by the PayPal platform. It is understandable that commissions are charged due to the great effort behind this project, because to guarantee such an exceptional service, it is necessary to cover certain expenses. And knowing that PayPal does not charge for the creation of an account, they would have to get the money they need to maintain the service from somewhere.
This is where the commissions come in, for many the commissions charged by the platform may not be anything to write home about and in fact, they are even modest compared to others. However, these commissions may be considered somewhat exaggerated by others. The best way to calculate PayPal fees is with this online fee calculator.
Where to download the PayPal App for Android?
Knowing already everything you need to know about the PayPal platform. It's time to teach you how to download the PayPal app for Android and enjoy all the advantages offered by this platform from the comfort that your Smartphone can offer you.
The process is very simple, as usual all we have to do is locate the PayPal app from the official Android store that is. The «Google Play Store» and proceed with the typical installation of an app. That is really the best way to get PayPal for Android. However, PayPal's official website also allows you to download the app from there.
Tanner Abraham
Data Scientist and Software Engineer with a focus on experimental projects in new budding technologies that incorporate machine learning and quantum computing into web applications.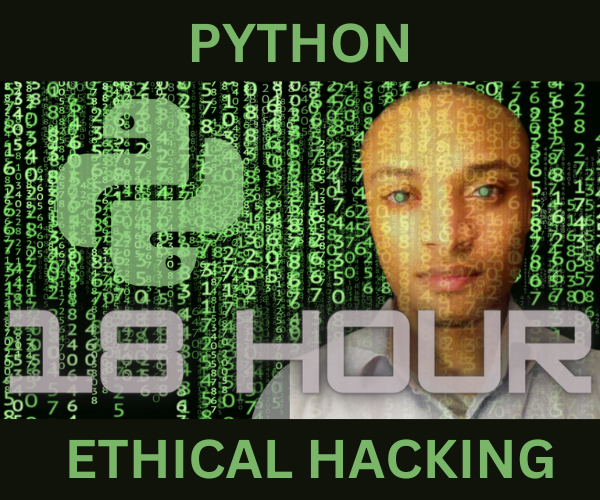 The Ultimate Python Ethical Hacking Course
=> Join the Waitlist for Early Access.
By subscribing, you agree to get emails from me, Tanner Abraham. I'll respect your privacy and you can unsubscribe any time.