Drawing is one of the most profitable recreational activities that we can do in our free time. Activity which does not have to be exclusive for children, because there are those who even make a living with drawing. That is why thinking of those people, and all creative or enthusiastic drawing and painting. We have decided to share with you this drawing app called Painter mobile. App which turns out to be very complete and professional, with a whole range of brushes and more functions than professional drawing App have.
In essence, painter mobile is a digital drawing application for mobile devices. Same that is available on Android and IOS. However, in this article we will focus on the Android version, since it is the one that we have been able to test for the realization of this article.
If you want to know more about the mobile painter app, in this article we will tell you everything you need to know about this app in the first instance. From its functions, how to use it, download and of course price. Since although the app has a free version, you should really sign up for its paid version. Since it is the one that will enable us all the functions that the application has. In addition to being able to have accessibility to all its tools.
What does Painter mobiles offer?
Let's start with the main course of this entry. We are going to comment on what this application offers, mentioning all its tools (or at least the most important ones). As well as some of the functions that painter mobile contains for its users.
Brushes of all kinds. Let's start with one of the fundamental characteristics for this type of app, the brushes. Painter mobile is not short with the number of brushes it offers us, having an option for all kinds of styles. Not to mention that they can all be customized and tweaked to whatever you want.
Layer drawing. Although some think that the possibility of drawing by layers comes in all apps. The truth is that it is not like that, but luckily for us, painter mobile is not one of those.
Assorted tools. The bucket tool, drop counter, warp selection, eraser and color palette are just some of the tools that painter mobile has.
Plot function. Do you have a drawing or image which you want to trace? A no brainer with this feature.
It is worth mentioning that many of the features mentioned (Mainly the brushes). They are only available in the paid version, if you stay only with the free one you will have only 4 brushes (the most basic). And you can use up to a maximum of 5 layers, so it's important to keep this in mind.
How to download painter mobile?
If you have found what has been mentioned so far interesting, it is likely that you already want to get hold of this app. And for this we will explain the process, which is not complex at all because it is the conventional download method.
To start you just have to go to the following link "Click here". Which will take you directly to the Google app store (The play store)? From there you will be able to download and install the App with the push of a button. Once that is done, it is possible that the App requests the acceptance of certain permissions; in that case you only have to confirm.
After downloading and installing, you already have painter mobile fully available on your device, however it will only be the free version, which has a 1-month trial with its paid functions. So the next step should be the final purchase of the app.
Buy the app.
Finally, to buy the application, you only have to access the "Buy painter mobile" option. Or failing that, wait for the end of the trial month. That will take you to the purchase section of the play store, where you can buy the app by using a credit card or use the Google play gift cards (Only if you are clear). After completing the purchase following the instructions, you will already have the complete mobile painter available. With each of its functions and features enabled.
Keep in mind that purchasing the paid version does not automatically make you a good cartoonist. Although the provision of tools that facilitate the work is an advantage. You are only going to get good results with practice and perseverance, so practice until you are the best.
Tanner Abraham
Data Scientist and Software Engineer with a focus on experimental projects in new budding technologies that incorporate machine learning and quantum computing into web applications.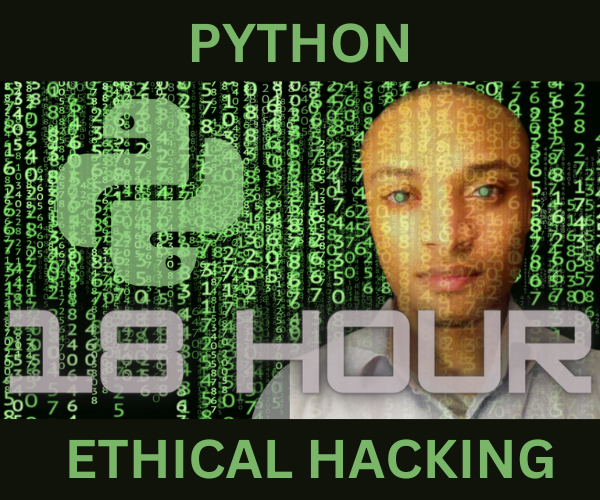 The Ultimate Python Ethical Hacking Course
=> Join the Waitlist for Early Access.
By subscribing, you agree to get emails from me, Tanner Abraham. I'll respect your privacy and you can unsubscribe any time.