Any owner of an Android mobile device should know the best applications to improve performance, but also those that are designed to clean the phone and ensure that it offers the best possible user experience.
How To Scan Documents With An Android Mobile
After having told you about the best apps to take photos, now it is time to carry out a similar act that of scanning documents. Although there will be nothing like a conventional desktop scanner, not everyone has one or there are simply many situations in our day to day in which we do not have it at hand. Therefore, you can use an Android mobile to scan documents easily.
There are many apps that can make your mobile device act as a scanner. These make the process of digitizing documents very easy.
Best applications to scan documents on an Android mobile
Given the advantages that having an application to scan documents with an Android mobile offer us, we are going to give you a series of recommendations. Some of the best applications for it are the following:
Camscanner
Camscanner is one of the most popular scanning apps for Android. For years it has been used by millions of users, with developers who have been adding improvements over time. In this way, it is a highly recommended app for this purpose.
Among the main advantages of making use of this application is the semi-automatic perspective correction, as well as the export in PDF format and the automatic enhancement of the final image. It has a free version that is functional and suitable for the vast majority of users, but it also has a paid version with advanced features such as OCR recognition.
Swifts can
SwiftSacan is the name of the app that until a while ago was called Sabot, being an app that is specialized in scanning documents. In this case, we find an application that, in addition to detecting the edges, is also capable of determining if the image is clear enough. If it is, it takes the picture automatically.
Adding more pages is a matter of a few swipes, making it one of the most useful and interesting applications for scanning many documents quickly. Among its main options and advantages is its image editing options. It has different filters that are ready to be used and, in addition, it allows the signing of documents. In order to make use of some of its functions, it is necessary to purchase the paid version.
Genius Scan
Genius Scan is another of the applications to scan documents that is available for Android and that offers great features. With it is possible to detect and adjust the perspective automatically.
The result that is achieved is acceptable, although it is not as optimal as in other of the applications mentioned above. It is also possible to apply basic filters to images. However, in this case it does not offer as many options for editing. In addition, it offers the possibility of creating multi-page PDF documents in a somewhat more complicated way than with other of the mentioned apps.
Tiny Scanner
Tiny Scanner is an alternative that will require a great skill to be able to place the document to be scanned in the camera; and it is that, sometimes, it fails adjusting the perspective. Its main advantage is its speed, since being a lighter app, it allows us to create multi-page documents quickly and easily; and besides, it's free.
This application available for Android allows us to save the documents as PDF and allows us to apply a filter that will highlight the edges of the text that you have captured. However, it doesn't work equally well with all documents.
Office Lens
Microsoft announced its scanner called Office Lens for Android, an application that received a large number of positive reviews from the beginning. This scanner detects the edges of the paper in real time before taking the picture; and it is also possible to make use of the OCR recognition to be able to extract the text and save it in a PowerPoint or Word document.
It is an application that works very well as it is capable of adjusting the borders automatically and allowing you to save a scanned document as a PDF or JPG file, both in the Microsoft cloud and in the mobile device's own storage.
Google drive
In the event that you have the Google Drive app installed on your mobile device, which is common in Android terminals, you will not need any extra application to scan documents. In this case, a widget is included that allows us to scan documents with the camera, uploading them directly to the cloud.
It is a discreet widget that allows us many options, such as creating multi-page PDF documents, adjusting perspective and enhancing the image.
Tanner Abraham
Data Scientist and Software Engineer with a focus on experimental projects in new budding technologies that incorporate machine learning and quantum computing into web applications.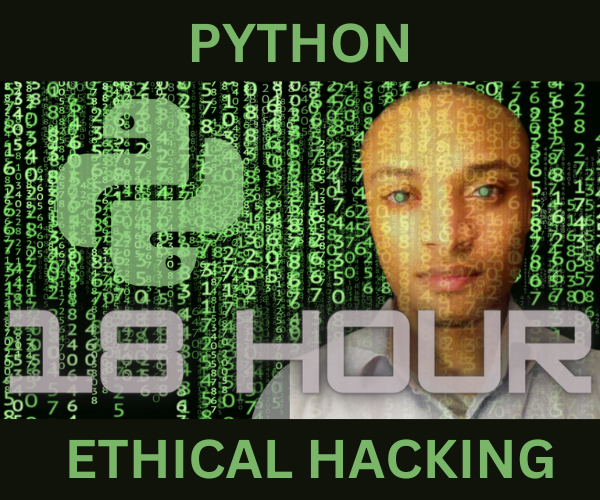 The Ultimate Python Ethical Hacking Course
=> Join the Waitlist for Early Access.
By subscribing, you agree to get emails from me, Tanner Abraham. I'll respect your privacy and you can unsubscribe any time.