Rocket League is a video game that has gained a large number of followers on its different platforms, such as PlayStation or PC , which has made its developers decide to get down to work to create its version for mobile devices with the Android operating system . If you are interested in knowing how to play Rocket League Sideswipe on your mobile device.
If you want to try this adaptation, you should know that there is a way to install the APK on your mobile, just downloading the files and the installer. It is also not necessary to use a VPN and multiplayer games are active, being a game that works perfectly.
The developers of Rocket League announced the arrival of the mobile version of their famous game, but there are still a few months to go before it reaches Android and is definitively and officially. However, there is currently a closed trial in Australia and New Zealand; and this makes it possible for you to test the game by installing the APK file.
A very fun game
Rocket League has been a game of great interest and fun for several years on consoles and computers; however it is a perfect game to compete online. In fact, it is a very interesting option to compete and take advantage of everything it is capable of offering, thanks to the mixture of football, cars, stunts and challenges that allow you to fully enjoy the title.
The game is very addictive and offers great fun, so it is not surprising that it has achieved millions of downloads, and this success is expected to come on mobile as well. If you want to know how to play Rocket League Sideswipe on Android, we are going to indicate the steps that you must follow to do so.
The developers of the game presented the mobile version on March 25, in an announcement in which they announced that it would be available in two territories initially, those mentioned in Australia and New Zealand. However, as is often the case with Android, access is extended to other countries if the appropriate resources are available, such as the data and the APK file.
Instructions to play Rocket League Sideswipe on Android
In the event that you want to know how to play Rocket League Sideswipe on Android, you must bear in mind that the APK of this game must also install the data for it to work. As it is a limited test, the servers detect the country from which it is downloaded, and this makes it necessary to resort to some alternatives to be able to enjoy this game ahead of time, before it becomes available in all territories, something for which we will still have to wait a few months.
However, to achieve your goal and thus be able to enjoy this game you will have to use the first version of Rocket League Sideswipe:  APK Combo, which has the complete pack to be able to play this interesting game just by following the steps below, which you can carry without any problem:
First of all you need to get hold of the APK Combo package installer, in order to install the Rocket League Sideswipe zip. You can easily find it by doing a search on your favorite search engine or by going directly to its website.
Next you will have to go to the APK Combo website to use the search engine and place the text "com.Psyonix.RL2D", which will give you a series of results. By doing so you will see that you can proceed to download the complete Zip of Rocket League, the original, which occupies about 700 MB. Keep in mind that the download must be done from the mobile in which you are going to enjoy this video game.
Once you have downloaded it, it will be time to continue with the installation process, it will be time to open the APK Combo installer and look for the Zip you downloaded in it. Once you have downloaded it, it will be time for you to proceed to its installation.
Just by following the steps above you can already enjoy Rocket League Sideswipe on your Android on your mobile. Now you only have to start it and register in the game, for which you will have to use the Epic Games account. Keep in mind that this step is essential to be able to play this attractive title.
At the moment, VPN apps are not required to simulate that you are accessing the game from Australia or New Zealand, where the tests are taking place. However, you may occasionally run into trouble trying it out, as the servers have limited capacity and you may not be able to access them. Also, they will not always be activated.
In any case, you can try and thus start enjoying a game that promises to repeat its success on other mobile platforms, since the control is very intuitive and allows you to perfectly manage all aspects of the game.
Tanner Abraham
Data Scientist and Software Engineer with a focus on experimental projects in new budding technologies that incorporate machine learning and quantum computing into web applications.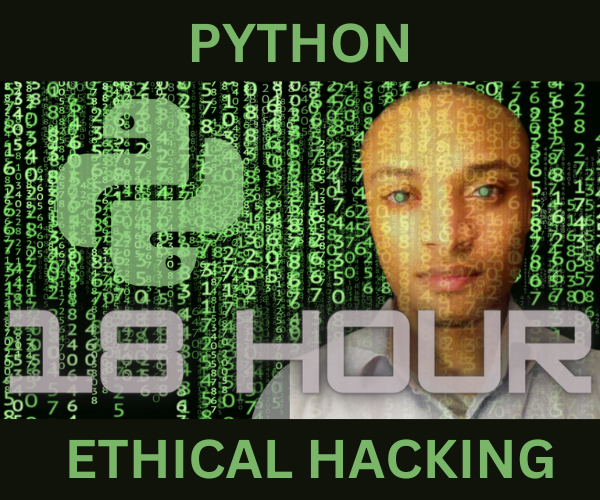 The Ultimate Python Ethical Hacking Course
=> Join the Waitlist for Early Access.
By subscribing, you agree to get emails from me, Tanner Abraham. I'll respect your privacy and you can unsubscribe any time.