Given the coronavirus health pandemic that has affected the entire planet; the different situations that have been experienced have made it necessary to have a Covid Certificate to be able to go to certain places. For this reason, we are going to explain how to install the Covid Certificate in Google Pay, so that you can always have it at your fingertips and at your disposal.
Its installation is simpler than you might think, since it will be enough to save the QR code in your account to always have it at your disposal in all your terminals; and it also works to make it available through your Wear OS smart watch.
To begin with, you must know that the Covid Certificate is not mandatory to travel or to move to certain destinations, although it may be required in others. Whatever the case, it is always convenient to have him. The reason is that, in any case, it serves to speed up the paperwork related to travel; and also for other issues related to access to restaurants and other entertainment venues.
You should know that requesting the Covid Certificate from the mobile does not have any type of complication, nor does the fact of proceeding to download the certificate on the device in order to be able to show it at the time it is necessary through the screen of the device. Smartphone. But apart from this, there is an even more complete way to always have it on your Android smartphone, for which it will be enough to add it to Google Play. We explain how you should do it.
Instructions to install the Covid Certificate in Google Pay
Google announced that the Covid certificate will be available in the Android payments application; although depending on when you consult this article it may or may not be active. In any case, we are going to explain the way in which you will be able to know how to install the Covid Certificate in Google Pay.
Before indicating the steps to follow, you should know that it is not complicated to download the QR to Google Pay, since it is a process that will only take a few steps; and also these are very simple, although for this you will have to use an app that will mediate so that you can enjoy this certificate.
Taking into account that Google Pay still does not support adding the Covid certificate QR directly, limiting itself to adding it as a loyalty card but eliminating part of the code when creating it, it is possible to have it through the Pass2Pay app. In this way you can solve this problem and have this card if you wish on your mobile. The steps to follow are those:
First of all, you must download Pass2Payon your mobile device with the Android operating system. This app focuses on creating cards that can be used in Google Pay, both from a Passbook file and from scratch if you need to.
Once you have downloaded the application on your mobile device, it will be time to download the PDF of your Covid Certificate to your smartphone, although you also have the possibility of capturing the QR code in image format if you prefer.
Once the above is done, it will be time for you to proceed to open the previously downloaded application (Pass2Pay) and choose the option you prefer. In this case you can choose between  Open PDF if you downloaded the Covid Certificate in this format to your device; or click on  Open Image if you have chosen to save a screenshot of the QR code in image format.
Load the corresponding file and proceed to accept the identification of the text. The application itself will take care of locating the QR code to make it use it as a Google Pay card.
The next step is to fill in the mandatory text fields that the application will request to proceed to create the card and that are marked with an asterisk. You can fill them out as you prefer, and you can even place the text "Covid Certificate" on each and every one of them.
Once you have filled in the required fields, you will have to slide to the bottom of the screen, where you will find the Save to phone At that time Pass2Pay will take care of generating the card and will proceed to open Google Pay so that you can proceed to save it in your account. For this you will only have to accept.
Once you have followed all these steps, you will have the Covid Certificate saved on your Android smartphone. You will be able to do all the steps even without an internet connection, except for generating the certificate itself, since you will need it for this. In addition, you will be able to remove Pass2Pay once the Google Pay card has been generated and saved.
In any case, you should know that Pass2Pay is a free app that does not require additional permissions to those required to work. In addition to being used to add the Covid certificate, you can use it to do the same with train tickets, plane tickets, etc. It is a very useful app and it is safe.
Tanner Abraham
Data Scientist and Software Engineer with a focus on experimental projects in new budding technologies that incorporate machine learning and quantum computing into web applications.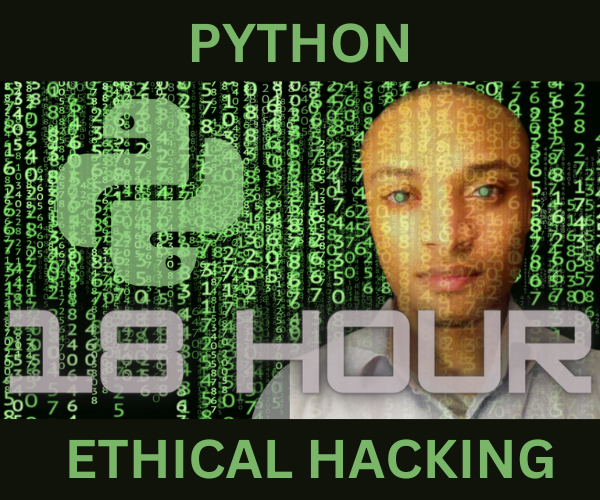 The Ultimate Python Ethical Hacking Course
=> Join the Waitlist for Early Access.
By subscribing, you agree to get emails from me, Tanner Abraham. I'll respect your privacy and you can unsubscribe any time.