In 2017 there was a great novelty in watches with the arrival of Android Wear 2.0 in the Play Store. From then on, it was already possible to install mobile applications directly on the smart watch without the need to use a mobile phone, but at the same time Google decided to eliminate the possibility of installing apps on the watch from the mobile, a function that is it was available in the first version.
Until the arrival of Wear OS 2.0, when installing a compatible application on an Android mobile phone, it was automatically installed on our watch, something that Google decided to suppress. However, now the feature returns after an improved version following the latest Play Store update.
The Android mobile application store has activated a new option that allows us to select which devices we want to install an app on, so that we can determine if we want to install it on the mobile, on the watch, or on both. That said, we are going to explain what you need to know if you want to know how to install apps on your Wear OS watch from an Android mobile.
For a few years now, smart watches have become more and more popular. These devices offer a lot of possibilities; and it is that this type of watches offer a lot of information and allow you to receive all kinds of notifications from applications, use applications such as GPS, follow the sports activity carried out, etc.
The possibilities are numerous and therefore it is necessary to know  how to install Android apps on Wear OS directly, from the mobile. This offers a clear additional advantage, by not having to carry out the entire process from the watch itself, something that can be somewhat inconvenient.
Instructions to install apps on your Wear OS watch from an Android mobile
When it comes to knowing  how to install apps on your Wear OS watch from an Android mobile , you have to know the steps to follow from your mobile. The process is very simple to carry out, so you will not have any problem to be able to enjoy your favorite applications on your smart watch. The steps to follow are those:
First of all, to install an app for the watch from your Android mobile, the first thing you have to do is  locate a compatible application for Wear OS. This is important since not all apps are suitable for use, for obvious reasons, on both types of devices. To do so, we have two different options. On the one hand, you can access the  Wear OS category , for which you have to go to  Apps , then to  Categories and finally to  Wear OS ; or perform a search and activate the  filter "Clock" or " Clock faces ".
Once you have located an application compatible with Wear OS, when you click on the app to access its file you will find that the  Install button appears next to an arrow that indicates that there are  drop- down options . Click on it and you will see that the devices with which you have to install that app appear, the Android mobile itself and the smart watch. From there you can check or uncheck, if you want that application to be installed on one of the two devices or in both. You should know that  by default now apps will be installed on both devices . For this reason, you will have to choose to uncheck the one in which you do not want to install it, if necessary.
In the event that you already have an application installed on your Android mobile that you now also want to have installed on your watch with Wear OS, you will see a drop-down called  Available on more devices appear when you access the application through Play Store of your smartphone. When displaying the available options, you will find that it will offer you the possibility of  installing the app on the watch, by clicking on the corresponding button to start the installation.
Thanks to this new feature you will no longer have to manually install the applications through the smart watch from itself as was the case up to now. Until now, to install an app on the smart watch, you had to go to the Play Store from the watch itself to be able to install the application from the "Phone applications" section.
In this way, we see how Google has responded to the requests of users who have long demanded this function. The great reason for this is that you can enjoy great convenience when installing the applications on the smart watch. This gadget is increasingly used and many people have one of them since beyond the time it allows you to enjoy many other features, which depend on each particular device. However, now you know  how to install apps on your Wear OS watch from an Android mobile .
Tanner Abraham
Data Scientist and Software Engineer with a focus on experimental projects in new budding technologies that incorporate machine learning and quantum computing into web applications.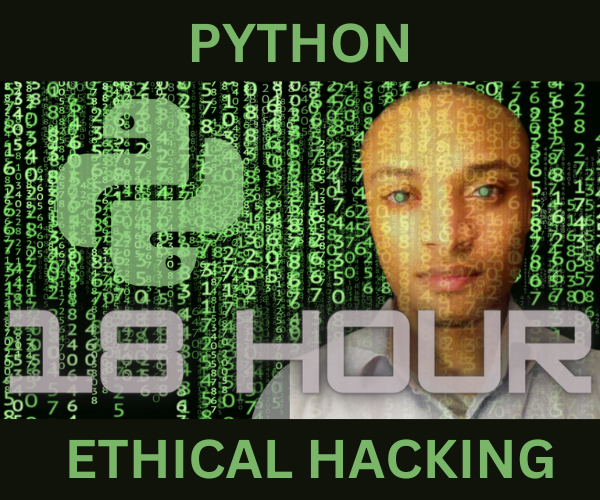 The Ultimate Python Ethical Hacking Course
=> Join the Waitlist for Early Access.
By subscribing, you agree to get emails from me, Tanner Abraham. I'll respect your privacy and you can unsubscribe any time.