Using the Internet from a smartphone brings great benefits. It makes it possible for us to simplify our lives. From a cell phone we can send important emails, we can also do banking transactions without spending a whole day at the bank.
We can even read the news in real time and communicate with our friends and family anywhere in the world. If we use the Internet well, it can be a real blessing.
However, the opposite is also true. Thanks to the use of the Internet we are more exposed to scammers, sexual predators, etc… Not only that, but not knowing how to spend time well, we could make the mistake of spending more time than we should.
The truth is that if we can find the balance point, we could get a lot out of the Internet. But, how many of us have experienced that we are limited by not having enough mobile data to do everything we want?
This can become frustrating and cause a lot of impotence, and even more so if your neighbor has WIFI service next to your house … But blocked! It does not share the key with anyone and does not accept any economic remuneration for the loan of the service. What to do about this situation?
The truth is that there is an alternative, although it is not the most honest possible. We are talking about hacking WIFI. In fact, you may be in the "neighbor" position and want to protect your team as soon as possible. But how can you do it?
There are different ways to hack depending on the device you are going to use. However, this time we will be talking about how you can hack WIFI from Android, one of the most common operating systems today.
Instructions to hack wife from Android
As we have already pointed out, the practice of hacking is not honest at all. In fact, it resembles theft, and those of us who have been victims of an act like this know how frustrating it can be. You strive to obtain something that, in the end; someone ends up taking from you without any justification.
But, if you know the tricks they use, then you will be better prepared to protect yourself. So at this very moment we will be telling you how to hack WIFI from Android, so that you can verify how protected your device is.
It should be noted that the applications used for this ignoble use are 100% legal and you can download them from your Android device through Google Play. Besides that, they are very easy to use. So they are available to everyone.
One way to hack WIFI from Android is through the WI-FI WPS WPA Tester app. This is one of the best tools out there for this task. In fact, you can do it with just a few steps.
The first thing you have to do is download the application from the Google Play Store and install it on your Android device, be it a tablet or cell phone.
You will then need to click the "Open" button so that the application can start.
After doing this you will see a list with all the WIFI networks that are available with WPS activated.
Take a good look at the color of the lock icon, as this will be the indicator of whether you can hack the network or not. If it is green it means that there are higher chances of hacking it. While if it is orange or red, it means that the work may be greater or even that you cannot carry it out.
The next thing to do is click on the name of the selected network. When you do this, three options will appear: Close, Custom Pin, and Connect. Press "Connect" and voila!
Another way that you can use is using the AndroDumpper application. To use this application it is not necessary to have computer knowledge, because it is very easy to execute.
Repeat the first and second steps from the previous explanation, but this time with the name AndroDumpper.
Then click on the "Update" button, you will find it at the top right of the screen. This will start searching for available networks.
After you have been able to view them, under the name of the network you will hack, press "Try to connect".
When doing so, you must indicate in which way you want to perform the hack, specifying the Root or No Root mode. In this case, you will have to press "No root".
After this, you will have to wait a couple of seconds, as the system violation will be taking place. When finished, you will have access to the network.
There is a third method that you can use, and that is using Android without Root by WPS Connect. With this tool you will only be able to hack the network if it is in a vulnerable condition to a default WPS pin.
As in the previous cases, you must download the application for free from the Google Play Store.
After opening the application, click on the "Update" option, the WIFI networks that are available with good signal intensity will appear at the moment.
Click on the network you want and select the pin.
To finish, press the "Try" button and wait a few seconds until the hacking process is finished.
It should be noted that if your device is not rooted, you will not be able to see the WIFI password. You must root your device to see it.
By putting into practice any of these methods, you will be able to be aware of the level of security that your WIFI network has. If you see that it is vulnerable, it will be time to get down to work and improve that deficiency to prevent them from violating your network.
What do you need to hack Wi-Fi___33 from Android?
Accessing someone's WIFI key may be possible. In fact, you may be exposed yourself because it doesn't take much to hack a network.
As it has become clear, the only thing you need is to have an Android device at your disposal, be it a tablet or a cell phone. Using mobile data, you can download an application that allows you to access the key of the WIFI network with the highest intensity available.
Some of the applications that you can use are WI-FI WPS WPA Tester, AndroDumpper or Android without Root by WPS Connect. You can use whichever is easier for you to use. However, these are not the only options available.
In fact, all you have to do is place "Applications to hack Wi-Fi___33 with Android" in an Internet search engine so that you have a wide range of possibilities at your fingertips. Make sure that the application you are going to use does not compromise your identity and is efficient enough. Remember that there is a lot of piracy on the Internet.
The next thing you need is to follow step by step the instructions that we gave you in the previous subtitle. If you ignore any of them, it is likely that you will not be able to execute the action that you have initiated.
In some cases, you may need to root your Android device so that you can view the Wi-Fi network password.
As you have noticed, the procedure is totally suitable for beginners. You do not need to be a computer technician or have extensive knowledge related to the subject. Anyone can run this procedure with complete success.
Remember that practice makes perfect. If you want to be better every day, the suggestion is to put into practice what you have learned in order to strengthen your weaknesses and become skilled. That way you will know how network predators act and you will be able to protect your WIFI from any existing threat.
Now, it is important that you pay close attention to the advice that we are giving you right now that will make you more efficient.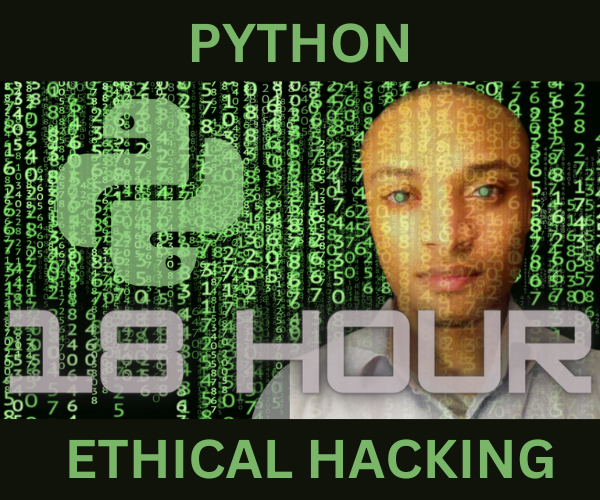 The Ultimate Python Ethical Hacking Course
=> Join the Waitlist for Early Access.
By subscribing, you agree to get emails from me, Tanner Abraham. I'll respect your privacy and you can unsubscribe any time.
Tips to hack Wi-Fi___33 from Android
Keep in mind that with these programs that we have given you as suggestions, you can crack passwords of different security levels. For example, WEP, WAP, WAP2 AND WAP2-PSK. The difference between them is that the most vulnerable or easy to crack is the WEP protocol, since its key ranges from 10 to 26 hexadecimal characters.
While the most secure and reliable is the WAP protocol, whose key allows the combination of numbers, letters and special characters?
However, currently the protocol that is considered most reliable is WAP2, since it allows establishing a key that is variant.
Knowing this will be very useful when deciding which security system we will use to protect the WIFI network of our house. However, the final decision, no matter what it is, remains yours.
Remember that hacking is considered theft and, in some countries, this has serious criminal consequences. Do not allow that, due to negligence or carelessness on your part, other people take advantage of what is yours without authorization. That is very unfair.
In addition, it could affect the connectivity of your equipment and the speed of your Internet service.
If you verify the security of your WIFI network and see that it is deficient, do not leave for tomorrow what you can do today. Maybe tomorrow it will be too late and an intruder was able to breach your network and gain access to your password.
Sleep with the peace of mind of having your equipment well protected. Use a strong password and thereby build a wall that is impenetrable to others. You will not regret it for sure. You already have all the tools at hand; you just have to use them by getting to work right now.
Tanner Abraham
Data Scientist and Software Engineer with a focus on experimental projects in new budding technologies that incorporate machine learning and quantum computing into web applications.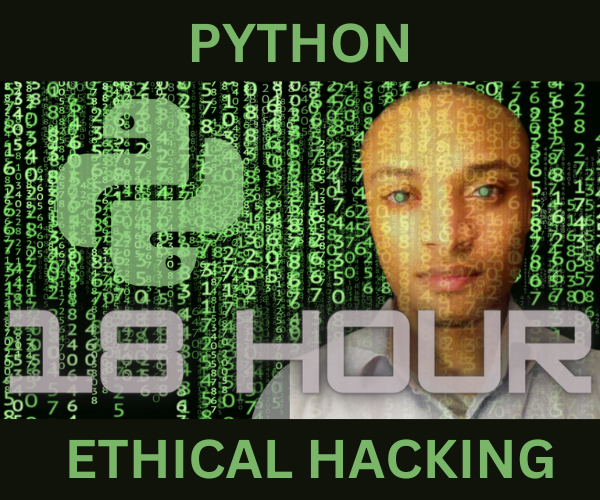 The Ultimate Python Ethical Hacking Course
=> Join the Waitlist for Early Access.
By subscribing, you agree to get emails from me, Tanner Abraham. I'll respect your privacy and you can unsubscribe any time.