How to edit images from PC? This is the question that brings us together today and that the gift of questions will gladly answer. Regardless of whether you are looking to learn to edit professionally or just learn out of curiosity. We assure you that in this blog you will find the necessary information to start editing any image. And of course, doing this from the comfort that you're desktop or laptop PC can provide you.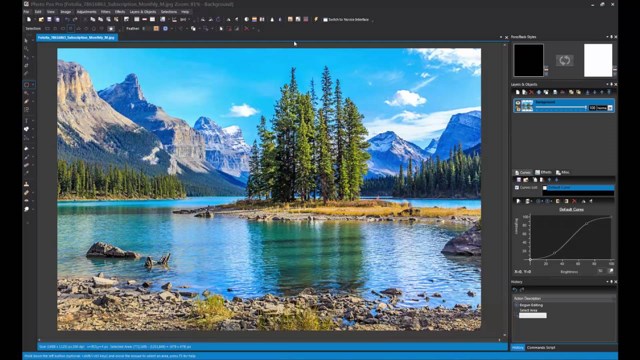 Learning to edit images or photos is something that is becoming more useful than it seems. But when today almost anyone can get a good camera thanks to their Smart phones. Or because simply because you want to share higher quality content on your social networks. Sometimes making a banner, flayer, or simply correcting some imperfections in a photograph, can help us resolve a problem or disagreement with the image.
In this article we will share some of the image editing software that you can use from your PC. Although do not expect the typical list that only lists graphic editors, no. Here we are going to present you 3 options that fit the needs of different people… For those who aspire to edit professionally, for those who just want quickly edits and finally for those who want to focus on photography.
Photo Pops Pro 3.0: To edit images professionally.
At first it was planned to present Photoshop in this position. The professional image editing tool par excellence. However, we wanted to vary the typical formula a bit and try to see what lies beyond the powerful image editor from the Adobe Company. This is how we came up with Photo post pro. Which is a powerful image editor with the ability to make edits with the same quality as Photoshop?
The advantage that photo post pro presents over its competition is that this is free  software. Which means you don't have to worry about paying extra money to use it? Much less risk hacking or cracking the software (as is usually done with Photoshop versions). That for those who do not know, that is a crime.
Of course, the editor has some limitations; however it turns out to be a more than recommended option, especially if what you are looking for is an alternative to Adobe software. And of course it is free.
Online editor for images and photos "Be funky".
The good thing about considering using an image editor on PC is that you will have the tools available online or that they only work in web browsers. Believe it or not, browsers today can even be considered a sub operating system. Well, the number of tools and web applications that can be created for these platforms is surprising.
In this case we want to present be funky, an online image editor that you can use from any web browser. This editor is completely free and basically its only requirement is to have an internet connection. From befunky.com you can access the editor and find explanatory information about its use.
This is a highly recommended option for making quick edits or with a certain degree of detail and effects. Although from my own experience, I would consider it more of a photo retouched than a proper image editor. Although it has some tools that can help you.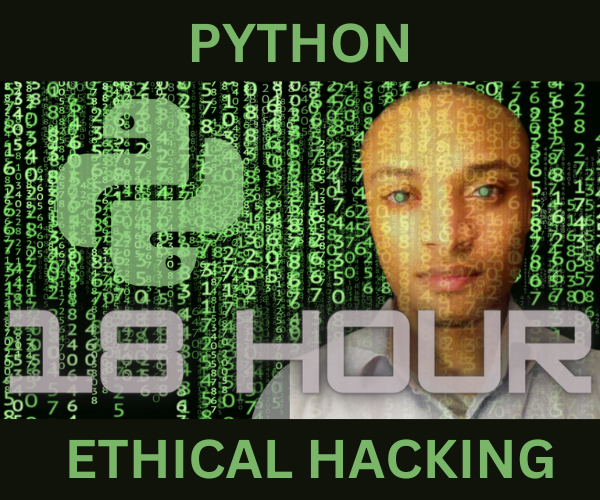 The Ultimate Python Ethical Hacking Course
=> Join the Waitlist for Early Access.
By subscribing, you agree to get emails from me, Tanner Abraham. I'll respect your privacy and you can unsubscribe any time.
Lightweight image editor to use on your PC.
To finish, but no less important for that. We want to mention Photo. A graphic editor that will allow us to edit images very quickly and easily. In fact, if you are one of those who prefers not to worry about how to use a program. Photo is designed for people like that, as its friendly and intuitive interface is very easy to learn and use. Even its appearance will remind you of "Paint" drawing software.
Now, despite the fact that we are talking about a tool that already has its years on it. We do not recommend underestimating the capacity of this image editor, because if you know how to use it, you can find more than decent results. Obviously it is a program that does not claim to be the best in terms of editing. We think that it is designed with the sole intention of serving as an introduction to the new, to all this in the world of image editing. Well, everything in this software says "Easy to use".
Tanner Abraham
Data Scientist and Software Engineer with a focus on experimental projects in new budding technologies that incorporate machine learning and quantum computing into web applications.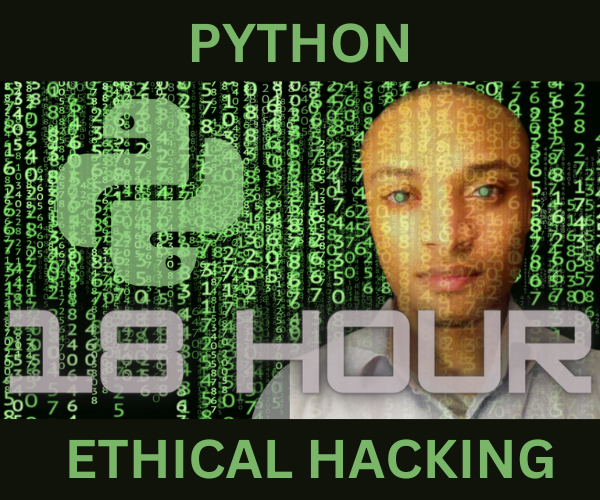 The Ultimate Python Ethical Hacking Course
=> Join the Waitlist for Early Access.
By subscribing, you agree to get emails from me, Tanner Abraham. I'll respect your privacy and you can unsubscribe any time.