For these dates, we can safely say that there is a mobile application for whatever we need. Even the most absurd or simple task probably has an app that allows you to perform or help you complete it. Just take a look at the app store to see that you can find a little bit of everything and a utility app for everything… An app for notes? Recipe? File compressor? Format converter? And of course. A personalized keyboard app for mobile phones, this being the utility that leads us to want to talk about the Microsoft Swift key keyboard.
And yes, we know exactly what you're thinking right now… "Don't mobile phones come with their own keyboard by default?" thing that being an application (or more than an application, a function). Of constant use, what better way to customize it to our liking, in order to feel more comfortable with the use of our cell phone?
In any case, the Microsoft swift key keyboard is simply wonderful, and throughout this post we will not only comment on the functions that the app has. But we will also explain how you can download and install it on your mobile.
What does Microsoft swift key keyboard offer?
As for what it offers, there is not much to comment on, because as its name suggests, this app is a keyboard that we can assign as default on our mobile. However, what makes this app stand out is the ability to customize everything, and when we say everything; it's all on your keyboard. In fact, below we will comment on a list of each of the customizable functions offered by the Microsoft swift key keyboard.
This function allows you to specify which languages ​​our corrector should work with.
It allows you to assign a theme to your keyboard, a theme which can be from a simple change of colors to something more elaborate. The app shows an extensive catalog of themes, and if you prefer you can adjust it yourself.
This allows you to activate functions such as word prediction, and more aspects related to writing text.
Turn on mojo prediction and assign a mojo for each key.
Enriched input. Intended for the activation or deactivation of writing by dictation.
Layout and keys. Adjust the size of the keys, the duration of the keystroke, among other aspects related to the keys.
Sound and Vibration. Allows you to activate the sound every time a key is pressed or the vibrate function.
About Microsoft swift key keyboard. Only general information about the app and its development.
These are each of the customizable functions that the Microsoft swift key keyboard gives us. As you can see, it gives us an absolute customization to the keyboard, in addition to maintaining excellent performance on it.
How to download this keyboard?
Now yes, it's time to answer the question that started it all, knowing everything that the Microsoft swifter keyboard offers, you may want to know how to download it. To do this, simply follow the instructions below.
The first thing is to go to the app store of your mobile phone, regardless of whether it is an Android or IOS system. Since the keyboard is present for both operating systems?
After that, we locate the store search engine and write "Microsoft Swifter keyboard". The app will appear visible among the first options.
Finally you press the install button and accept the terms and conditions.
The installation is done automatically and probably at the end of the installation it will ask you to establish if you want the Microsoft swift key keyboard to work as the default keyboard. In that case you just have to say yes or allow.
Just in case the mobile does not ask them if they want to set the keyboard as default, when opening the app it will ask them again, and there you make sure to press allow. And that's it, at this point it only remains to take a few minutes to configure the keyboard as we least see fit and after making the respective changes, use it.
In this way we conclude with the writing of this entry, as you can see in the app store we can find all kinds of utilities. Some are more practical than others, it must be said, but if you know of any useful app that has an equal or more practical function than that of the Microsoft swift key keyboard, we invite you to leave it in the comments. We may be encouraged to write an article reviewing the app.
Tanner Abraham
Data Scientist and Software Engineer with a focus on experimental projects in new budding technologies that incorporate machine learning and quantum computing into web applications.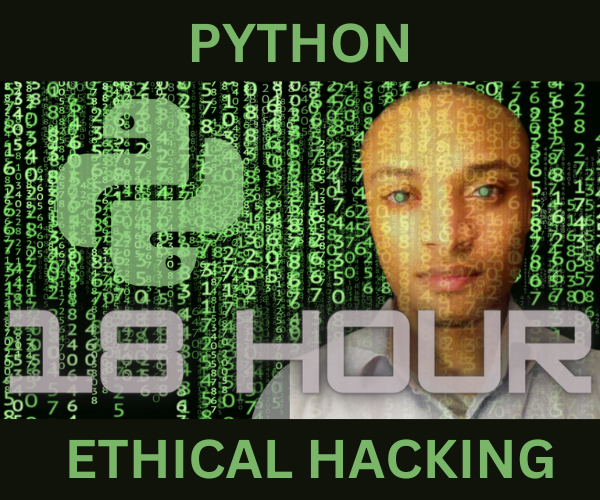 The Ultimate Python Ethical Hacking Course
=> Join the Waitlist for Early Access.
By subscribing, you agree to get emails from me, Tanner Abraham. I'll respect your privacy and you can unsubscribe any time.