You like surprises? Perhaps you answer with the question, and who doesn't? Actually, from childhood, adults are used to creating this expectation in their children. For example, when they are told that if they behave well they will get a gift, when Christmas time arrives and they leave a gift under the tree, etc.
Since it is a common practice around the world, we usually integrate it into our lives. For this reason, the bride and groom bring bouquets of roses to their partner on a special occasion; women take care to set a special and well-arranged table for a celebration, etc.
Actually, the main motivation for giving a surprise is to be able to enjoy the reaction of the recipient. In general, since it is something they like, it is usually very pleasant and motivating. In addition, it is accompanied by a feeling of gratitude and shows of affection towards the person who provides it.
All this allows us to see how true the words of a very old saying is, "there is more happiness in giving than in receiving". In short, the giver experiences double happiness.
However, did you know that nowadays you can earn money by discovering surprises? Yes, this is a new modality that many you tubers have implemented with the purpose of generating a lot of money with the least possible effort. This practice is called unboxing. Do you know what is it about? What does it consist of? How can you do it?
In this article we will be giving answers to these and other questions. The best thing is that you will know what is the way in which you can earn money with this simple practice and what you have to do to get it. In addition, you will find out what you need and receive practical advice related to the production of home videos.
Instructions to do a mobile unboxing
The term Unboxing literally means "unpacking" and is closely related to hundreds of videos that circulate on the YouTube platform. It consists of the action of removing a product from its packaging.
It emerged in 2006, through a video where you could see a YouTube unpacking a Nokia E61, one of those that were considered a top phone of the moment.
Since then, this term has been gaining ground, gaining great relevance year after year until today, becoming a practice that makes the most recognized you tubers in the market earn a lot of money .
Although it is true that almost anything can be unboxed, such as cosmetics, toys, clothes and electronic devices, among the most popular are those related to mobile phones.
In view of this, how can it be done? Very easy! All you have to do is stand in front of or behind a camera, in such a way that only your hands are visible, and unpack the product, in this case, the mobile phone.
Of course, you must be very careful when showing it, because the intention is that you can detail all its elements and accessories, such as headphones, charger, and instruction manual, among others.
What makes unboxing interesting, and what has made it so popular on social networks, is the curiosity of knowing what the box or package contains, as well as the opportunity to get to know it.
At the same time, users want to know what's new in products of a certain brand and compare it with other similar items that the closest competition has put out.
The success of the unboxing, what makes everyone stay hooked is the creation of expectation , the uncertainty of not knowing what the box contains, the curiosity to know it and the illusion of revealing what is inside.
But how do you tubers earn money with this practice? Remember that many users base their purchases on the opinion these influencers have about the product or the brand itself.
For this reason, many companies usually hire them as part of a marketing strategy, so that their products gain popularity and acceptance. In exchange for this, they are willing to make very profitable contracts for you tubers, who can earn hundreds of euros just by unpacking a mobile and describing its most outstanding aspects.
Although it is true that it already has at least 15 years of existence, unboxing has not lost popularity, on the contrary. Since the arrival of the Covid-19 pandemic, the use of electronic devices has increased and, consequently, of social networks, spaces where this practice is carried out with just a few elements related to the production of the revealing video.
If you are planning to do a mobile unboxing on YouTube, you probably want to know what you need to achieve it and be successful with your relief. We will be talking about that right now.
What do you need to do a mobile unboxing?
Actually, you don't need a lot of resources to make a home video. Most of the latest generation phones have the necessary technology to produce a quality video. However, what you are going to use will depend on what your expectations and needs are.
If you want to enjoy more comfort when making the recording, then you must have a webcam. Almost all laptops have a built-in webcam, usually above the monitor.
Although it is true that they tend to be of lower quality than standard recording cameras, they will still serve the purpose. In case your computer does not have a built-in webcam, there is nothing to worry about. You can buy one separately and install it. It will work perfectly.
In case you want more mobility, then using a smartphone is the answer. These phones have three key elements when making a video: a camera, a good microphone to record audio and enough capacity to store everything you do. However, later you will have to transfer them to the PC.
In addition, you will need a tripod or some kind of flexible support where you can place the phone while you carry out the action of unpacking the mobile.
Since lighting is important, if you don't have a space with access to natural light or enough artificial light, you're going to need a ring light. This is nothing more than a device that is inserted in the front of the smartphone and that emits the light that is required to obtain a clear image.
For quality sound, don't settle for the microphone that comes built into your device. If you have the possibility to acquire an additional microphone at a reasonable price, do not think twice. Remember that it is an investment that can leave you with a lot of profit.
If you feel that you do not have a good memory, you may need to write a short script or script that will help you stay more focused, look professional and not forget any details of the description of the mobile.
Now that you know what you need to make your own home videos for a successful unboxing, the next thing is to get down to business. However, it would be good for you to know some additional recommendations.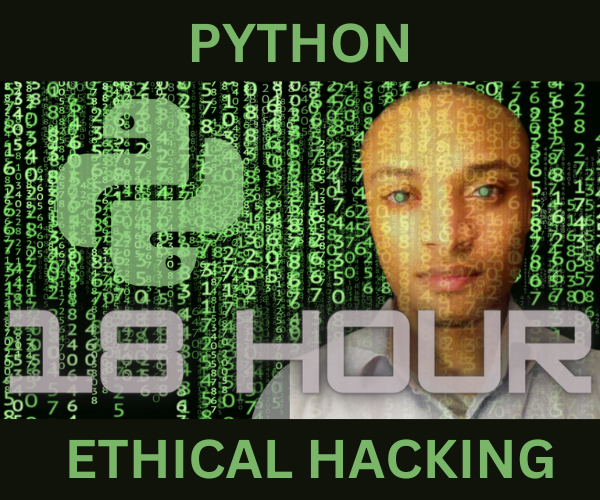 The Ultimate Python Ethical Hacking Course
=> Join the Waitlist for Early Access.
By subscribing, you agree to get emails from me, Tanner Abraham. I'll respect your privacy and you can unsubscribe any time.
Tips for unboxing mobiles
As you have seen in the different unboxing found on YouTube, you can appear in front of the camera or behind it. If you prefer, you can even do a short introduction in front of the cameras and then, when it's time to unbox, you can move to the back. Everything, depending on how extroverted you are.
In case you decide to appear in front of the camera, make sure you wear appropriate clothing. This may seem unimportant, but the truth is that it is a key factor so that people can focus on what you are doing and not what you are wearing.
Also, the color you wear should contrast with the background you are using for the video. For example, if the background is black, then it is not recommended that you dress in the same color or a similar one, such as navy blue or dark brown, since it will be difficult to detail the unboxing well.
When you speak, make it loud and clear. Doing this will help you take advantage of the audio quality in the best way and capture the attention of the users. Articulate the words well, but do not sacrifice naturalness when doing so.
Try not to wear long sleeves or accessories on your hands, remember that these will be the protagonists when revealing what the box contains. Therefore, they must be free of distracting elements.
When you have done the recording, edit the video and the next step will be to transfer it to your computer, if necessary. Then upload it to YouTube. But how do you do it?
How to upload a video to YouTube
First of all, open YouTube. If you are already logged in, you will go directly to the home page. In case you haven't, then click SignYou can find it at the top right of the page. Next, enter your Google account details.
Next, you need to click on the Uploadicon, which you can identify as a small video camera. It's in the upper-right side of the page. When you click on it, a dropdown page will appear.
The next step will be to click upload video. This option will appear in the drop-down menu. When you have made your selection, the video uploads page will open.
Next, you'll need to click Select files to upload. You will see this option in the middle of the page. When you click, you will notice that the file explorer window will open.
Select your video by clicking on it and then clicking Open. You can see this option at the bottom right of the window.
Add a short description of the video and a title. For example: Mobile Unboxing and, as a description, you can put the model of the mobile that you will be revealing. Although this is optional, it can be a good way to capture the attention of those who are browsing the web looking for what to see.
The next thing will be to select a thumbnail. To do this, click on one of the ones on the inside right of the page. In this way, it will be established. However, there is also the option to create a personalized one, which will give the video originality.
Finally, click this button is blue and is located at the top right of the page. So, as easy as peeling an orange, your video will be uploaded to YouTube.
While it is true that the success of your unboxing can lead to stardom, this will not happen overnight. You will need some time to be discovered by browsers and to see your potential as a YouTube.
Something that will give you points in favor will be doing live broadcasts. In such a case, you should always appear positive and very enthusiastic. Imagine yourself as a child who opens a gift from his parents and thinks that it is what he has always wanted.
Carefully describe everything you see, its color, shape, functionality, etc. Just as if you were telling it to someone who can't see. If you work hard, soon you will get sponsors and you will start to earn a lot of money by unboxing.
Tanner Abraham
Data Scientist and Software Engineer with a focus on experimental projects in new budding technologies that incorporate machine learning and quantum computing into web applications.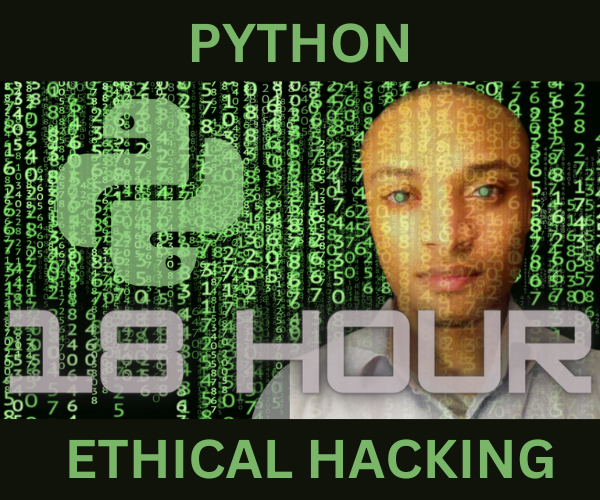 The Ultimate Python Ethical Hacking Course
=> Join the Waitlist for Early Access.
By subscribing, you agree to get emails from me, Tanner Abraham. I'll respect your privacy and you can unsubscribe any time.