It is indisputable that the Internet has become a fundamental piece in our day to day life, to the point that it is already impossible for us to imagine a life without the network of networks. Many find endless opportunities on the internet, perhaps taking more advantage of it than those who only use it as a means of entertainment. It is no secret to anyone that you can work remotely from home thanks to the internet, not to mention the amount of business and investments you can make, but… What is there for those who enjoy creating content? Clearly there are many options for that type of person; there are social networks, channels, Facebook pages or blogs. The latter being our focus in the article, as you will learn how to create your own with site123.
Site123 works like any other blog manager on the net. It is a tool very similar to Word Press or Wax (Share more similar to the latter). That gives us the opportunity to create our own website or blog in a very simple, almost intuitive way. Thus obtaining that small space on the network to upload and publish that content that we are so passionate about, and even get to live from it.
The purpose of this post is to explain how site123 works and create your first blog with it. So get comfortable and pay attention, because in less than a rooster sings you will have your blog completely free.
Steps to create your website or blog with site123.
If you don't know anything about website creation or it's your first time doing one. Perhaps you have in mind the idea that it is a very complicated or complex process. Although it is true, with the use of this type of tools the creation becomes extremely simple, since they are designed so that anyone can use them. It is so simple that with site123 it will only take you three steps to create your first blog…
The first thing you have to do is obviously go to the following link "Click here". And once there locate the button that says "Start here".
That done; now we would enter the real first step to create your blog… As you can see on your screen. A window should appear asking you to specify what kind of website you want to create. Showing a wide catalog of options, you will obviously choose the one that suits what you want.
After doing so, the next thing will be to request the name of your website or blog. Specify what name you want in the text field.
To finish, the site will ask you to register and fill in some personal information (Name, surname, etc.) We recommend you register with your Google account.
And that's it; you already have your website created.
How to customize my website?
Generally pages like site123 offer a catalog of customizable templates for their users. However, site123 works with a single template which can take different forms, thus being able to create unique and modern designs.
The editor works in a very simple and intuitive way, since on the left side of the screen, you will find all the customization options of the site. Divided into each of its segments (Header, body, footer, etc.). In turn, in that same location, you can manage the entries (articles) of your blog.
Really at this point our advice is to play a little with the editor and become familiar with it, we can guarantee that it will be quick and easy to learn.
How to buy your own web domain?
Although site123 allows you to create your blog or website for free, in addition to hosting it on the network (with certain limitations, of course). The only thing they don't offer you for free is the domain name of your website. For those who do not know, the domain is the name of your website that appears in the URL, to give you an example "www.google.com" that is the Google domain. You can also have a similar one, but that has a cost.
The domain plans offered by site123 are quite cheap and very competitive when compared to other hosting services on the internet. Getting to make discounts of up to 50% according to certain dates (Currently there is a 40% offer on all plans).
It's just a matter of choosing the one that best suits your needs, and making the purchase. The same that can be done with a credit card or using PayPal if you have a PayPal account (Be careful, the account must be verified with a credit card). And that's it, now you are going to be able to enjoy all the benefits of having your own space on the network.
Tanner Abraham
Data Scientist and Software Engineer with a focus on experimental projects in new budding technologies that incorporate machine learning and quantum computing into web applications.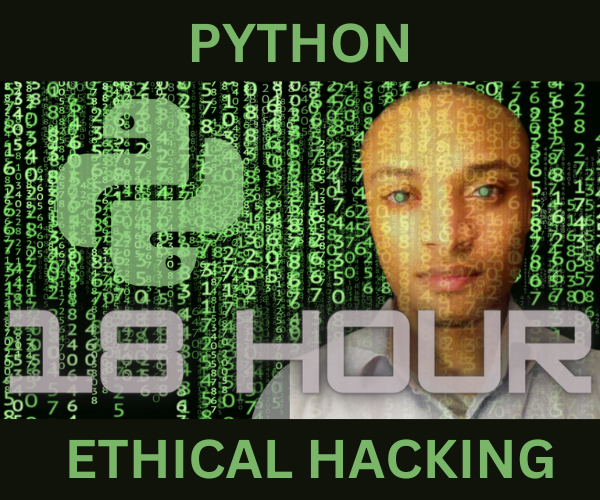 The Ultimate Python Ethical Hacking Course
=> Join the Waitlist for Early Access.
By subscribing, you agree to get emails from me, Tanner Abraham. I'll respect your privacy and you can unsubscribe any time.