Cooking has become the ideal hobby or pastime for many people. In addition to being one of the most productive trades that we can learn or put into production. For the simple fact that thanks to it we can feed ourselves, there is nothing more to say. And despite the fact that cooking is an art that has been improved and polished over and over again almost since man is a man, the average Spaniard does not know how to make more than that cereal with milk… Yes, unfortunate. But no, gentlemen, that can end today and the solution that we present to you to achieve it is the use of the "Cook pad" mobile app.
Cook pad is an application for IOS and Android devices, which shows us a wide catalog of recipes to prepare at any time of the day. Do you want to eat something different for lunch? Vary the Dinner? Or maybe you don't know what to do with that kilo of ground beef in the fridge? All these questions can be answered on cook pad.
In this application you will not only be able to find recipes that are shared by the same active cook pad community, a community made up of ordinary people, the likes of you and me. But you can also find specific recipes by taking a specific ingredient as a reference, or upload your own recipe with the world. Is your lasagna phenomenal? Do stuffed potatoes look like your grandmother's? Well what are you waiting for! Share your knowledge with the world.
How does Cook pad work?
The main function of cook pad, as we already mentioned, is to share all kinds of recipes, using the ingredient that the user specifies. There you can find from traditional, complex and even vegan recipes. It's all a matter of using the app's search engine to the best of your ability to find what you're looking for.
If you fill in your data and complete the specifications in your profile, the app will use this information to be able to recommend recipes that may be of interest to you. For example, if you specify your nationality, the app will surely recommend recipes from that country. This helps a lot if you're not sure what you want to cook and you're looking for some inspiration, because the same app will give you various recipes that you might be interested in.
However Cook pad also allows its users to upload recipes to the application. Recommended option for those who are not looking for new recipes to cook, but rather share theirs with the world. It is an excellent way to share recipes, for the simple fact that the app is very intuitive and easy to use. So you don't need to be an expert to be able to upload your recipe to cook pad.
In case you dedicate yourself to the creation of content in cook pad (to call it in some way). The same app has a message section, from which you can maintain direct contact with those people interested in your recipes. Although this chat is not very elaborate, it works well enough for what you are looking for. Cook pad is almost a social network for chefs and cooking enthusiasts.
How to download this recipe app?
Now that you know what cook pad is, and what its most important functions are, surely you want to take a look and use it. For this we must know how to download cook pad, and the truth is that it is a very simple "recipe", you will only have two ingredients, a smartphone and the app from the Google play store.
With these ingredients at hand, what follows is to type "Cook pad" in the app store search engine and download the corresponding app.
In case you are wondering if there is a version of cook pad for desktop PCs, the answer is yes. Although more than being a program, it is simply a website dedicated exclusively to cooking recipes.
Tanner Abraham
Data Scientist and Software Engineer with a focus on experimental projects in new budding technologies that incorporate machine learning and quantum computing into web applications.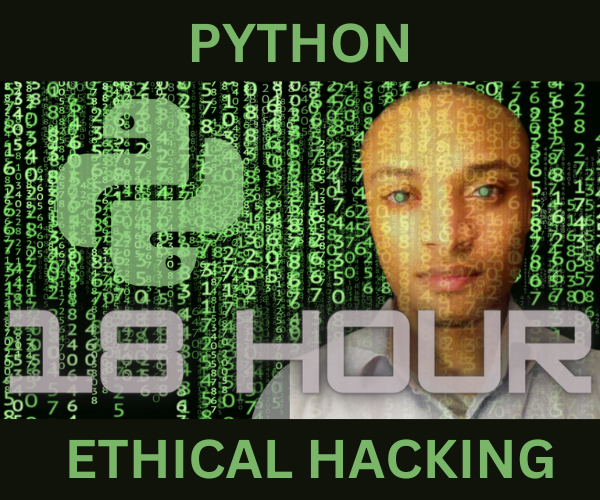 The Ultimate Python Ethical Hacking Course
=> Join the Waitlist for Early Access.
By subscribing, you agree to get emails from me, Tanner Abraham. I'll respect your privacy and you can unsubscribe any time.