When it comes to locating the company that has the greatest domain over the Internet and that has the greatest influence on our day to day, without a doubt that would be Google. Not only because of all the technological advances that it has presented to us throughout its existence, and not because it is the largest search engine on the entire internet. But also for having a wide application ecosystem that comes back to our lives, something much simpler for everyone. YouTube, Google plus, Google drive, the Google play store, are just some of its applications. That they represent an important part of our daily routine (hence we commented on their influence on society) and the thing does not die there since if we investigate more we will see that Google has an app for almost anything And yes… I' m looking at you Google room classes this is where Google one comes in.
Now, surely if you have entered this article it is because you have little (or no) knowledge of the existence of this Google utility, if so, do not worry that here in don as we have the task of informing you of everything and removing get rid of any question that torments your head. Without further ado, let's get down to business.
Do you know what Google One is and how to acquire it?
Due to how little known this Google app is, we consider it appropriate to talk about it and let you know by dedicating a couple of paragraphs to explain it. Google One is a storage application itself, which allows us to store (forgive the redundancy) all kinds of files that we store in our Google drive, Gmail and Google photos account, among many others. It is worth mentioning that it is a paid app and that it allows you to expand the storage of the previously mentioned Google apps.
The most correct way to see Google One is as a kind of link that unifies the storage of the other applications that make up the Google ecosystem. Well, as you know in the case of Google drive, this brings by default only 15g of storage and if you need more, you have to drop some dough for it.
To be able to acquire it you can access it directly from the Google play store, locating it with the same name «Google One» installing it is completely free and you will be able to enjoy some of its functions, however, as we have mentioned, it will be necessary in the long run to pay for a membership Allows you to expand storage.
Differences with Google drive.
For those more experienced, you will know that Google also has another application called Google drive, which is basically a work environment and storage in the cloud that Google offers us. Very useful and with various functions of practical use and that every office worker may need. We say this because it incorporates administrative tools such as a powerful text editor (Very similar to the well-known Microsoft Word), Excel-type spreadsheets and a tool to create power point presentations.
For this and more reasons, we consider Google Drive as an app dedicated to administrative staff or those who handle similar tasks. However, its storage system is the one that could make many wonder… If I can already save data and files on Google Drive, why am I going to buy Google One?
To answer that question, you have to know that Google One offers more storage functions, such as being able to create backup copies of your devices, and provide a more connection-oriented environment for all the apps that make up the Google ecosystem. Google today.
If you want to have more information about Google, you can go through this entry on « Google Drive for Android – How to Download and Tips «. Which speaks in more detail about this app and its different functionalities, since the truth is that it is not lost to know it and start adding it to our catalog of applications of constant use?
What are the rates of Google One and its capabilities?
As we have previously mentioned, Google One offers greater storage capacities than Google Drive. However, in order to acquire this expansion in storage, it is required to pay for a certain membership, yes membership. Which means that the following fees must be paid monthly to be able to support them?
15gb. this is totally free and is the one that comes by default in our Google account.
100gb. it has a cost of 1.99 euros, which in itself is equivalent to two euros. We can see that it is not very expensive, and 100GB is an amount of storage to take into account.
200gb. for just adding one more euro, that is, 2.99 euros, you already enjoy 200GB of storage. It is practically double and for only a difference of one euro. If you plan to acquire any of these memberships, this is the one we recommend, as it offers more and for a really free price.
2TB. this is where we make a considerable leap, not only in storage capacity but also in price. Well, this membership costs 9.99 euros per month, which is still good for what it offers.
10TB. if in the previous one you considered that it gave a jump in price, in this one you receive 10 after for a cost of 99.99 euros.
20TB. for 199.99 euros per month.
30TB. and to finish we have the 30 after for 299.99 euros. Being in our humble opinion a savagery. But it is clear that this membership is intended for companies or small companies.
As you can see, the most recommended package and the one that could be considered the most suitable for an ordinary person is the 200 GB package. Since it is an amount that is difficult to reach (Unless you dedicate yourself to saving your series on the drive or what do I know, but 200GB is enough).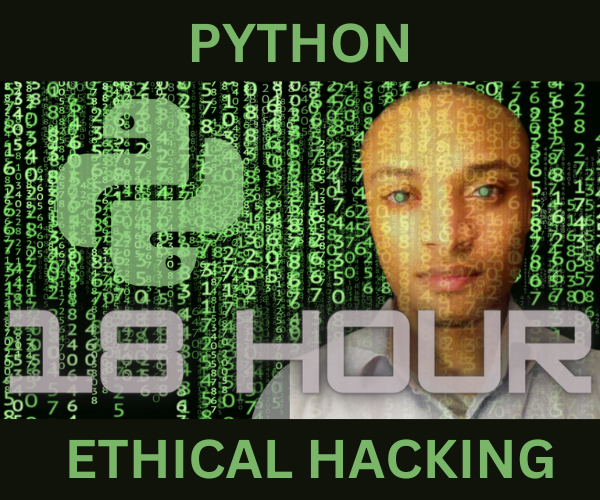 The Ultimate Python Ethical Hacking Course
=> Join the Waitlist for Early Access.
By subscribing, you agree to get emails from me, Tanner Abraham. I'll respect your privacy and you can unsubscribe any time.
How to change membership in Google One?
As the last point to be discussed in this article, we have to explain how the change of membership can be made to upgrade from the free one to any of those that we previously showed. For this, it is not necessary to get very complicated, we can directly access each of the plans that Google offers us from the app. We will see that in it, in addition to showing us in percentage how much we are occupying our current storage, we will also see a blue button which indicates «More storage».
From this we will only have to choose which is the plan or membership that we want to acquire and make the purchase of it. Following the instructions that Google provides us in this way is how we can update our membership and have a greater storage capacity.
Tanner Abraham
Data Scientist and Software Engineer with a focus on experimental projects in new budding technologies that incorporate machine learning and quantum computing into web applications.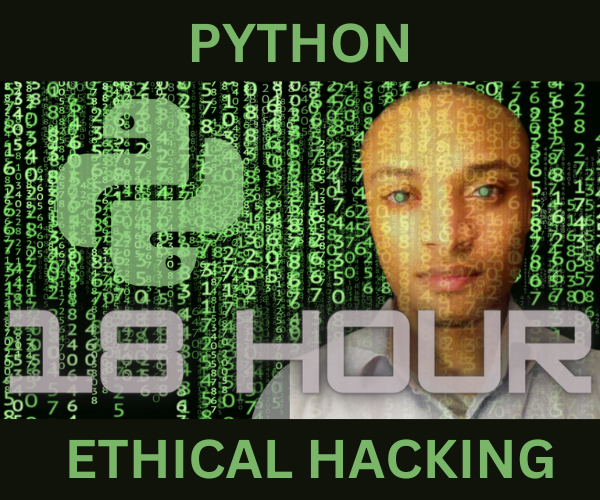 The Ultimate Python Ethical Hacking Course
=> Join the Waitlist for Early Access.
By subscribing, you agree to get emails from me, Tanner Abraham. I'll respect your privacy and you can unsubscribe any time.