The Adobe Company has positioned itself as the undisputed king of software or creative design tools. They have in their arsenal a multitude of programs that today have great labor demand. Especially for being the ones who take the reins as far as professional design team is concerned. Among this catalog of tools, one stands out for being the favorite professional graphic editor of many, the all-powerful Photoshop. This tool is great in many ways; however it may not be right for some people. That is why we have decided to look for some free alternatives to the famous Adobe image editor.
Now, we are not doing this with the intention of discrediting Photoshop, on the contrary. We think that if you want to dedicate yourself to graphic design professionally, Photoshop is the path you should choose. However, we know that there are users who prefer to know other tools. Perhaps because they are looking for something simpler or that fits their needs, or out of mere curiosity to know what lies beyond.
Regardless of what the purpose is. Today we will present you some free alternatives to Photoshop. Tools that we actually consider appropriate to use together. Because if you learn to use each one, you can easily achieve the same levels of professionalism that are obtained with Photoshop.
List of free alternatives to Photoshop.
The following list will be made up only of tools that turn out to be simpler or friendlier for beginners in graphic editing. But that in turn allow professional results to be achieved if their use is mastered. Besides that they are all free options (except for a special case). We will lean towards tools with simpler interfaces since we consider that if you are a person looking for an alternative to Photoshop. It is because you are probably looking for something simpler to understand and without so much complexity.
Photo graphic editor.
Photoshop stands out for allowing its users to make all kinds of edits to their images. Photo is an editor that, under good hands, is capable of meeting the expectations of any beginner, because with it you can get to make editions of a quality that is not mediocre at all. In fact we consider that with its repertoire of effects, font expansion, and intuitive tools. You can reach a semi-professional level as far as editing is concerned.
The only bad thing about this tool (Besides its notoriously dated interface). It is its lack of precision, since it lacks tools that allow you to place or modify some image editions to the millimeter. Which means that you depend a lot on the view to be able to align the elements of your edits? Other than that, we have no complaints with this free and lightweight Photoshop alternative. You can get hold of Photo by downloading it from its official website, which you can find by clicking here
Vector illustration and editing software; FireAlphaca.
As surely many must already know, Photoshop in addition to being a graphic editor. It is also useful software for illustration or design with vector graphics. That is why many cartoonists and illustrators use this tool for their designs.
A free alternative can be Firealphaca, which has a much simpler and easier to understand interface. Although the program is not less powerful for that. Not at all, it has all the necessary tools so that any illustrator or cartoonist can do wonders. Not to mention that it also has an option to create animations with your drawings (Using the traditional method of animation frame by frame).
Also, we are not going to lie to you… We fell in love with the name of the program. How could we not want to install software whose name involves a fiery alpaca? Simply epic… You can get this tool by clicking on the following link. On their website you can not only download the software, but also get some very useful tutorials and documentation on how to use the program.
Online image retouched, Be funky.
To conclude, we only want to mention Be funky, an online graphic editing tool which you can obtain just by accessing its website. You do not need to download anything at all, just have an internet connection.
Although this software can be considered a graphic editor, we consider it more appropriate to refer to it as "Image or photo retouched". Well, in essence, it has most of the effects or resources that you may need to embellish an image. Filters, effects and more sections that only expand the editing options for our photographs.
Tanner Abraham
Data Scientist and Software Engineer with a focus on experimental projects in new budding technologies that incorporate machine learning and quantum computing into web applications.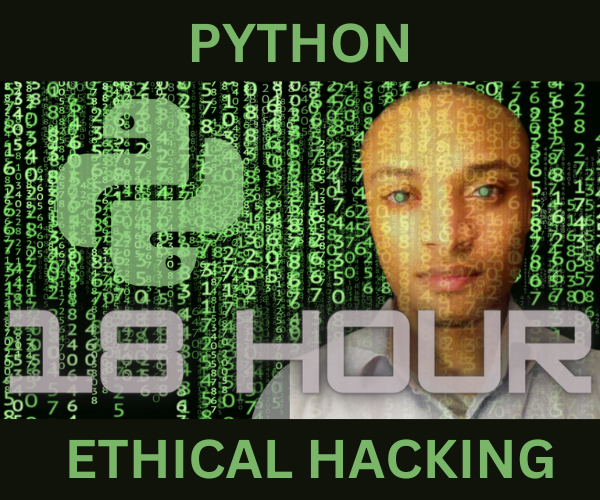 The Ultimate Python Ethical Hacking Course
=> Join the Waitlist for Early Access.
By subscribing, you agree to get emails from me, Tanner Abraham. I'll respect your privacy and you can unsubscribe any time.