We Android users are very lucky to be carriers of this operating system. This is noticeable when entering the Google play store we find a huge catalog of the most varied applications. Where we can find not only entertainment and utilities, but also a way to create and develop. This is where applications like Droid am say present, because it turns out to be an application that provides us with a very useful function, especially for those of us who like to create multimedia content.
Throughout this post we are going to explain what the droid am application is about and what its functions are and why this can become one of your next most useful downloads and one that you will never delete from your smartphone. For now, just comment that the application offers a very friendly environment and that it will be able to replace a computer webcam.
What function does Droid am offer us?
Directly and precisely, Droid is an application belonging to the catalog of Android systems with which we can replace a webcam. In other words, we can simulate a webcam with our cell phone. Thus allowing attracting all those advantages (and disadvantages) that these devices entail. The uses of course vary, and everything will depend on the utility that we want to give you as a user. To give you an example of this we have the famous 2.0 videos. Which consist of making a double recording, both of the work that is displayed on our monitor (or computer screen) and another recording of ourselves?
This type of video format is very present in video reactions, tutorials, online classes, or even gameplays. Where the you tuber (or person who makes the video) not only wants to show his viewers what he does on the screen but also record his reaction at the same time. And address the public speaking directly to the camera.
This is one of the utilities that can be given to the droid am application, but we have already warned you that it offers many more. Everything will depend on the use that we want to give it to users and to know a little about the functions that the app itself offers us.
How to download the app and install it?
We must bear in mind that droid is one of those applications that is not just enough to download and install them on the mobile. But also install complementary software on your PC so that the app can be synchronized with the computer, thus being able to enjoy the functions of the application. That means you will need:
Download the app for mobile devices.
Download and install the client for Windows or Linux (Yes, it is only available for these operating systems).
The installation process is not very complex, since everything you need is obtained from the official droid am website. Which you can access by clicking here.
As for the app, you can locate it from the Google plays store, or access it directly from the following link « App droid am for Android «. Again, we will not delve too deeply into the installation from the mobile device, since it is the typical download and installation of any app. In other words, the smartphone will be in charge of carrying out the entire process automatically. Once you have the app installed on your mobile and the client on your PC, the app will be fully enabled for use, then we will explain how to perform the link or synchronization.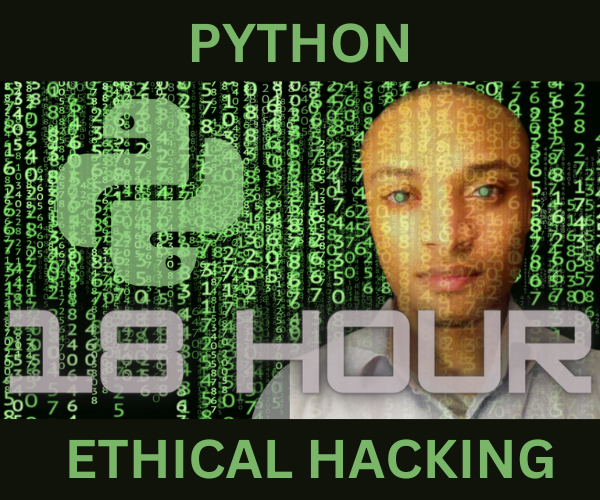 The Ultimate Python Ethical Hacking Course
=> Join the Waitlist for Early Access.
By subscribing, you agree to get emails from me, Tanner Abraham. I'll respect your privacy and you can unsubscribe any time.
How to perform the synchronization?
Very well, at this point we already have all the necessary elements or tools to use the droid are app. However, you may still have no idea how to use it. What we will do is explain it through a brief, but very concise tutorial.
The first thing is to start the droid am app from our mobile device, which will not reveal a series of data on the screen. What we should pay attention to is the direction to go that it shows us. Since this address will be used later in the computer client.
What comes next is to run the droid am client on Windows (OR on Linux, depending on your computer's operating system). It is worth mentioning that we will make this connection through Wi-Fi that is, wirelessly and not wired (which is also possible). This function will be identified in the client in one of the upper left corners. Symbolized with the icon of Wife bands that we already know.
Already on the screen of our computer, the droid am client will be asking us to enter an IP address, in this case we will put the same IP address that the droid am mobile application shows us, the same one that we have previously noted.
And that's it, in this way we will have completed the synchronization of both devices and we will be able to fully enjoy the app. As you can see, the process is not at all complex and anyone can do it without much difficulty.
Differences between using droid are with USB cable or with WIFI.
It may be that more than one of you has asked the question of how it is best to use this app. But since we commented (and we could see in the computer client) that it is possible to make this connection by USB cable.
In whether neither of the two ways is better than the other, both offer their advantages and it will only depend on how you prefer to use the webcam. On the one hand, Wi-Fi offers the convenience of being portable. That is to say that you can walk around your room or house and the program will not stop working (As long as you have a stable Wi-Fi connection). But you will have the problem that if the phone is (it runs out of battery) obviously the app will stop discharge working.
On the other hand, what is a problem for one option is solved with the other, since with the cable your phone will receive a charge at the same time, so you will be able to use the app for a longer time. In exchange for less mobility, since you can only move the mobile as far as the USB cable allows it.
As far as our opinion is concerned, it is preferable to use the app with Wi-Fi, since the truth is that with modern cell phones, it is difficult for the battery to run out while you are using it, so we do recommend this way of using it.
Without further ado, we hope that droid am is an application that satisfies the need you may have to use a webcam. In this way you can enjoy the quality offered by the camera of your cell phone. To have video calls or make recordings with higher quality, and also get rid of the unnecessary expense of acquiring a real webcam.
Tanner Abraham
Data Scientist and Software Engineer with a focus on experimental projects in new budding technologies that incorporate machine learning and quantum computing into web applications.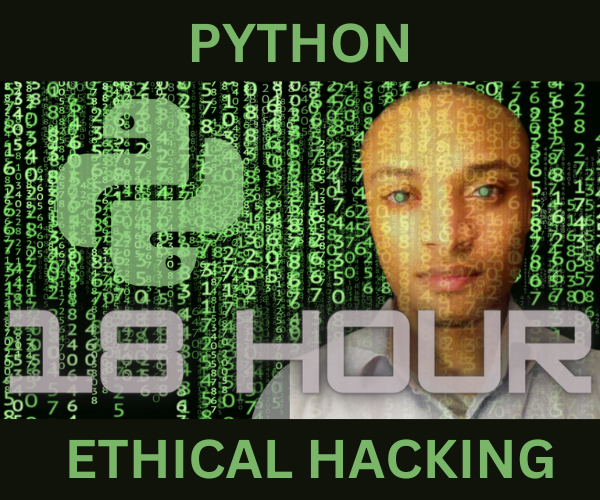 The Ultimate Python Ethical Hacking Course
=> Join the Waitlist for Early Access.
By subscribing, you agree to get emails from me, Tanner Abraham. I'll respect your privacy and you can unsubscribe any time.