Today we will write about a very specific application, one that is intended for those creative people who like to draw or, failing that, video games. Since with pixilate you will be able to make pixel art drawings with impressive comfort. As well as being able to share your creations with a global community of pixel artists, but let's go easy, that would be too early. At the moment the most important thing is to answer a question that may be born in your mind… What is Pixel Art, or also known as pixel art?
To put it simply, pixel art is the graphic style used for retro video games. Being more precise the video games that came out on consoles such as the Nintendo entertainment system (NES) or the one loved by many in Spain. The super Nintendo, a console that followed the legacy left by the NES and amazed us with the potential that this graphic technique had. Although this graphic technique was born due to the technical limitations that the consoles had at that time, today, although these limitations no longer exist, this graphic style has established itself as one of the best. In addition to being temporary, because with good pixel art your video game will not graphically age.
I am particularly a fan of video games of this style, and I consider pixel art as "Gamer graphic art". Not only because it had its origin in video games, but because this technique has a unique charm and of course affects the nostalgia of veteran gamers. But hey, I think it's already clear what pixel art is, we're going to retake the approach with pixilate.
How does Pixilate work?
Pixilate is a rather curious app, since although it has tools to be able to draw pixel-art, it would be wrong to classify it only as "A drawing tool". Well, the app has a strong social component, to the point that we can call it a social network for cartoonists. Since in the app they can create a public profile, from which you can share statuses, images, you can get followers and everything following a similar scheme to instar an. Except that the subject of interest in pixilate is the drawings you make.
As if that were not enough, the same app carries out thematic contests (For example, for the dates on which this article is written we are in Halloween). And they highlight a drawing daily within the community, allowing it to be appreciated in the start menu of the app. All this is very good for the simple fact that it allows not only to create art, but also to share and publicize those drawings that you make. Which gives a plus more than notorious?
Going back to the pixel art section in pixilate, it has all the elementary tools to be able to make pixel art. Having tools such as the drawing pencil, the paint pot, the eraser, and the tracing of geometric shapes. As well as the possibility of using the entire range of existing colors. As if that were not enough, you can make gif images with your drawings, which gives rise to animations.
In summary, pixilate is an App to create pixel art with a strong social network complex, which makes it an ideal app for any emerging artist of this style.
How can it be downloaded?
Keep in mind that pixilate can be obtained in two ways, or rather… It can be used in two ways. The first is clearly by downloading the app for our smartphones, for this it would only be enough to go to the "Google Play Store" app store. And from there locate the application in the search bar. As you surely already know, if you do it through this means, the installation is done automatically and in a matter of minutes you will have the app ready to be used.
The second way to use pixilate is from our PC, because from its platform "pixilart.com"you can do exactly the same thing that you do from the app. The environment being perhaps even more comfortable, and revealing many more functions than those possible from our phone. I particularly strongly recommend you to use both methods. Although I must clarify that I frequent the application more than visiting the website from the PC, however, it is worth knowing the existence of the latter. If you are wondering about the drawing function from the PC version, yes, this is also present there. In an even more advanced version and with functions that its mobile version does not have.
Tanner Abraham
Data Scientist and Software Engineer with a focus on experimental projects in new budding technologies that incorporate machine learning and quantum computing into web applications.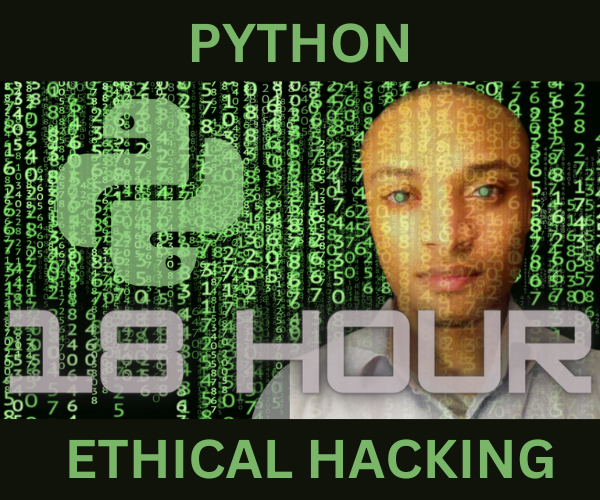 The Ultimate Python Ethical Hacking Course
=> Join the Waitlist for Early Access.
By subscribing, you agree to get emails from me, Tanner Abraham. I'll respect your privacy and you can unsubscribe any time.