One of the most important elements, if you are going to want your videos to have a good degree of production. It's in the editing section. It may seem difficult, and it is, since it is audiovisual. That is, you have to correct and check if the audio of your video has a correct volume, that it is well understood. And visually, that the shots are well cropped, so as not to prevent the viewer from getting bored or seeing that the shot is totally unnecessary to see and hear. This is where the apps come in. And in this case the video editing.
I'm just going to focus on mobile platforms. In a nutshell, mobile video editing apps. And you might think it's a little easier, and it is, since being on mobile, they have to do it in a minimalist way. That is, the creators made the video editor easier for you, so you don't get lost or difficult to find the editing elements. And you may be wondering which the best video is editing app. doing worry, because in this article you are going to know about video editing apps.
Famous apps.
As I said before, you are going to know various apps about video editing. But before, you should know several things. Some of these apps may be paid, and by paying, you can unlock various extra features. So, before you download one of these apps, you should do some more research on them. In case you have something you're really looking for.
Viva Video: Being available for both are and Android. This app is currently the most popular of all. And they don't lie, as he was able to gather various elements from professional editors, and collect them in a mobile editing program, which will be almost impossible for you to get lost or feel overloaded. With the ability to make your own montages with photos and add some music to them. Different filters, various effects that make it look interesting. And of course, smooth transitions.
KineMaster: This tool has its interesting things and brings them out. Since it has a very good video quality. As well as an easy to use interface. And the good side of this app is that it has 2 versions, the free one and the professional one. And it is not so necessary to pay for the professional one, since the free version has everything you need. This app is available for Apple and Android devices.
In Shot: Being one of the most recommended free applications. This editor gained fame as Integra users use it to edit their videos. But over time it stopped being an app just to edit videos on Integra. Since it was improving, and was adding elements, making your app complete. It is currently available for is and in the play store, in case you want to download it.
Recommended apps.
These video editing apps may be a bit famous. But they are recommended in case you did not like the aforementioned ones.
Quick: If you are one of the people who uses Gore, this application will be excellent for you. Since you can edit videos that you recorded from your camera wonderfully. It's not that complex, in fact, you wouldn't take too long to edit the videos. Obviously it will present you with several interesting transitions, filters that adapt to the shot. In addition to having exclusive music.
Animator: This application is focused for those who want to make as a collage or video based on photos. Which makes it too easy to use? In addition, this application can offer you different types of music, interesting transitions, filters and effects. So that the video looks great.
IMovie: This professional application, which is also being used to produce various movies or shorts. It introduces you the feature that you can record the videos and edit them after you are done. In addition to those that are never missing, which are filters, effects and transitions? What is interesting about this application is that you can create trailers, giving a somewhat fresh touch to the beginning of the videos.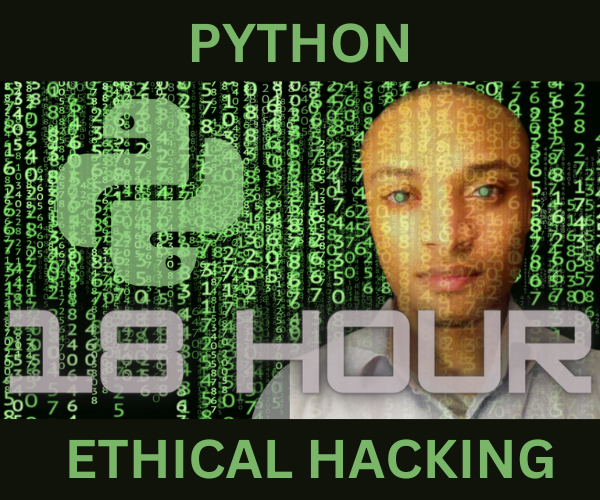 The Ultimate Python Ethical Hacking Course
=> Join the Waitlist for Early Access.
By subscribing, you agree to get emails from me, Tanner Abraham. I'll respect your privacy and you can unsubscribe any time.
Practical tips to follow.
At the beginning you may be a little stressed because your edition is not being what you expected or it is not at the professional level. Don't worry, as this is normal. You just have to practice every time and experiment with the editing elements that the app has. And you will notice that you are reaching the level of the works that professionals have done. It's just a matter of time. Also, that editing videos professionally is going to take too long, something that these apps were specialized to produce videos in a short time, but simple. Although they are also designed so that the user can edit professionally. So go ahead and learn from this new technological modality.
Tanner Abraham
Data Scientist and Software Engineer with a focus on experimental projects in new budding technologies that incorporate machine learning and quantum computing into web applications.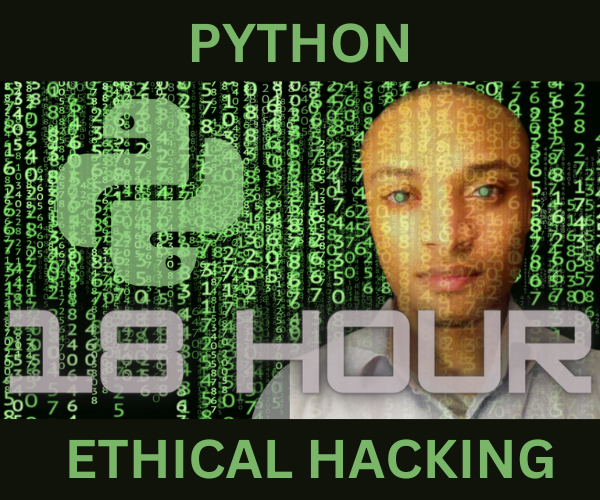 The Ultimate Python Ethical Hacking Course
=> Join the Waitlist for Early Access.
By subscribing, you agree to get emails from me, Tanner Abraham. I'll respect your privacy and you can unsubscribe any time.