Due to the pandemic, and that the government decreed that all people remain at home, and that the only way to go out is to buy food or go to work (following the preventive regulations, which are to wear a mask and have some antibacterial gel). Many people gradually got used to these sudden changes. The good thing about these moments since the virus appeared. It's just that you have too much free time to do anything you can think of. Either learn to knit, or in this case use one of the apps to learn English.
Having too much time every day since the pandemic began, at first it may be normal for you, since you can rest or entertain yourself by watching a movie or series. But as the months go by you will begin to feel that every day is too repetitive. The good thing is that you can use that time to do several different things, such as learning to draw, having a new hobby and learning English. And maybe you would like to know which the best apps which teach you well are. So, don't worry, because in this article you will know about the best apps to learn English.
Applications
Babble: If you want to find an app that is too easy to use. Well, this is the most recommended for you; one of the advantages of this app is that you can learn how to pronounce the words, meaning that you will find exercises that you will have to use the microphone to complete. In addition to that you will learn to use words in different situations in life. The disadvantage is that it does not have several elements of the grammar.
Duo lingo: Obviously you already heard about this app. And it is the number 1 and the most recommended learning English. It works in the following way. You will have to complete different tests of the levels. If you miss one, you will lose a life of 5 (they are recovered daily or by spending diamonds. Which is the currency of the game?) And you will have to correct it in order to continue. In addition to being able to read different stories, and chat with several people from this app.
Buzau: This application, like the one mentioned above, has exercises for which you will have to speak into the microphone, write, listen or just read them. And it also has the option to talk to several users of the app. Further improving your English. In addition, this app does have elements of grammar. The downside is that you can't practice pronunciation and to unlock various extra content you need the paid version. Although there is the free version.
Lingual: Being one of the most complete apps on the list. Even as a good English course. It will guide you through various options that the game leaves you, although it also lets you go at your own pace throughout the app. It has 4 difficulties, and before starting you can do a test in case you have some experience.
Apps for kids
It is also important that children learn English, since at that age; their brain is easily molded, learning anything they see or hear. And it wouldn't hurt if you invited him to help them learn English. And as they grow they will have experience so you can enroll them in an advanced English course. So I will tell you several apps to learn English for children.
Pile Pop: Being the English learning app for children. It is based on the fact that children must complete several chapters in which they will learn new words and how to pronounce them, in addition to solving various mini-games. The objective of this app is for children to be entertained and at the same time to learn. In addition, parents can check in the app, to know the progress that the child had.
ZOE: This application is like an interactive book, in which we will see ZOE spending her day off while we meet her. So that children can learn new words and how to pronounce them correctly, they only have to touch the object that will be on the screen and it will say its translation in Spanish. The good thing about this app is the very nice and well-kept visuals. And the fact that ZOE is very user friendly.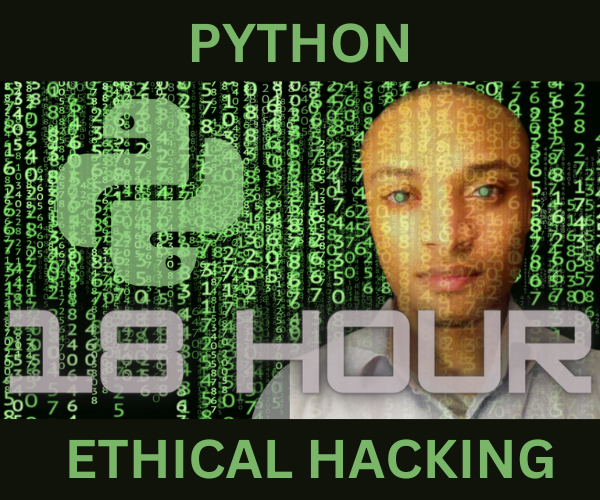 The Ultimate Python Ethical Hacking Course
=> Join the Waitlist for Early Access.
By subscribing, you agree to get emails from me, Tanner Abraham. I'll respect your privacy and you can unsubscribe any time.
Tips for learning English
One of the most recommended ways is that you do it for pleasure and because you were born to do it. And not by obligation or by an economic interest. Because jobs where the requirement that the person has a good command of English are in high demand in Latin America. In addition to the fact that they pay very well, so that the person continues to work with them, since these types of people are very useful as translators of what a person who speaks English says, or translate texts from Spanish to English.
Tanner Abraham
Data Scientist and Software Engineer with a focus on experimental projects in new budding technologies that incorporate machine learning and quantum computing into web applications.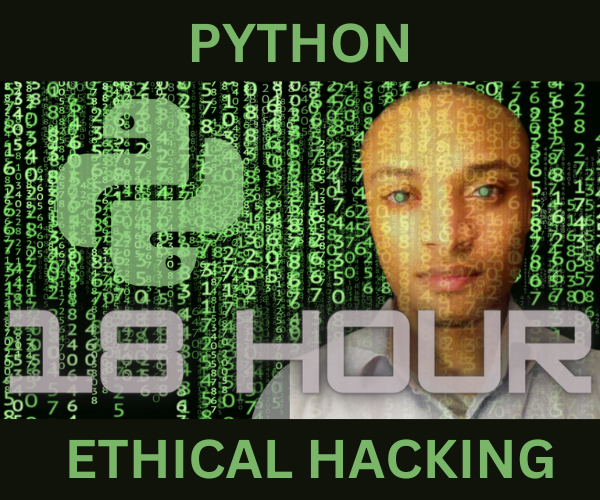 The Ultimate Python Ethical Hacking Course
=> Join the Waitlist for Early Access.
By subscribing, you agree to get emails from me, Tanner Abraham. I'll respect your privacy and you can unsubscribe any time.