On other occasions we have talked about the best apps to learn English, the most suitable applications to create your books or the best tools to design images, and now it is time to mention the best Android applications for creative.
The best Android apps for creative
There are not a few developers who continue to make a firm commitment to Android when it comes to creating useful applications with great potential for creative. Many of these are designed to be used on tablets, although given the potential and features of many current smartphones; they can also be used on them.
Adobe Illustrator Draw
Adobe Illustrator Draw is one of the best Android apps when it comes to creating vectors. With it you can create vector illustrations with image and drawing layers to later send them to other apps in the Adobe suite such as Photoshop or Illustrator.
It is an application that offers many possibilities, with very interesting features such as the possibility of working on different image and drawing layers; add basic shape templates or various vector shapes from within Capture; zoom up to x64 or sketch with five different pen tips, among others.
Find my Font
With a database of more than 150,000 fonts, the application created for Android allows us to identify letters and fragments in order to obtain accurate matching results.
It is an ideal option for all those who are graphic designers, web designers and other creative, as thanks to it the text source can be identified quickly and accurately. Thus, it can be used in the event that it is necessary for our own creations.
Infinite Painter
Infinite Painter is a drawing application that has more than 160 brush presets, as well as allowing you to create your own brush. It also features Photoshop compatible layers and blending patterns.
It has superior brushes, with superior tools that allow you to experiment with four types of symmetries; offers the possibility of drawing urban landscapes in 3D; creation of clean lines with different guides; and other advanced features, thanks to which excellent results can be achieved. It is one of the best Android apps for creative.
AutoCAD – DWG Editor
AutoCAD – DWG Editor is an Android application that has easy-to-use drawing tools that allow us to view, create and edit drawings on mobile devices. In addition, it has a friendly and intuitive interface, perfect for the touch screen format.
It is an application that offers us a large number of editing possibilities, such as being able to use cloud services, draw and edit precise shapes; create layouts for PDF or DWG; and so on. It has different Premium plans to enjoy all its functions.
Adobe Comp
Adobe Camp is an application that through gestural and natural drawing strokes with the pencil or finger can make all kinds of designs. Thanks to this application you can get professional and sharp mockups, being perfect for creating mock-ups.
It is an app that helps us to design endless creations, being able to enjoy very interesting features, and being perfectly integrated with other Adobe programs. In this way you can get even more out of your creations as a creative.
Canvas
Canvas is an application that can be used to create all kinds of graphic elements, which makes it a very important option for creative. With it you can create and edit all kinds of images, create content for social networks and much more.
With the app you can create logos, web mockups and much more, and all this in a very intuitive and simple way. In large part this is because you have access to a huge library of templates, icons, photos and fonts to choose from.
Infinite Design
Infinite Design is an application for Android that offers us an infinite canvas in a panoramic, rotate or zoom way; In addition to infinite layers, an application that offers us numerous possibilities when drawing; and create high quality content for different platforms.
Thanks to this application for Android you will be able to have everything you may need to make highly interesting graphic creations.
Adobe Photoshop Mix
Adobe Photoshop Mix allows you to cut out and combine different elements from different images, combining layers and making adjustments to your creations on your Android device. It is a very complete photo editor that allows you to improve images anytime, anywhere.
In this way you can share your creations with your friends and acquaintances through social networks, in addition to sending them to Photoshop on your desktop PC. It is an app that allows you to enjoy advanced editing tools.
Sketch book
Sketchbook is a tool that allows creative to unleash their full imagination, from quick sketches to large works of art. It is an application created for those people who like to paint, sketch and draw.
It has numerous types of brushes, which can be customized; as well as different guides, rulers and tracing tools to enjoy maximum precision. All this is carried out through a simple and easy-to-understand interface, with which to be able to achieve the best results. It is perfect for creative in charge of carrying out diverse graphic projects.
Tanner Abraham
Data Scientist and Software Engineer with a focus on experimental projects in new budding technologies that incorporate machine learning and quantum computing into web applications.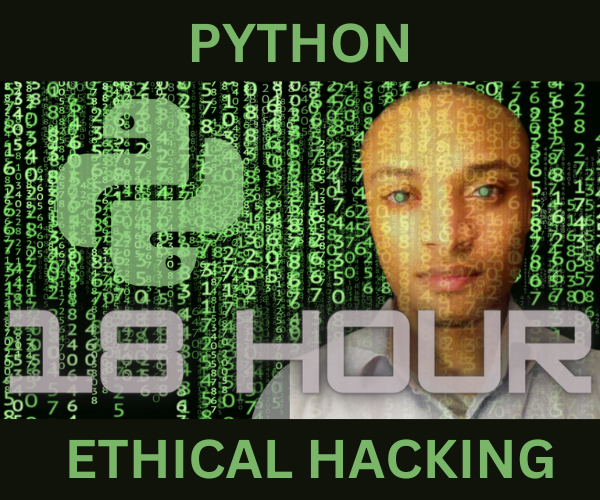 The Ultimate Python Ethical Hacking Course
=> Join the Waitlist for Early Access.
By subscribing, you agree to get emails from me, Tanner Abraham. I'll respect your privacy and you can unsubscribe any time.