Make yourself comfortable in your seats and get ready to discover one of the best strategy games that can be found in the play store, Heroic Magic Duel! Or well… Perhaps we are exaggerating a bit with it and the title is too big. But if it is not the best of all, it is at least one of the most entertaining, and that can guarantee you a few hours of fun. Don't you believe us? Whoops! Then we invite you to read this post in its entirety to discover what this game has to offer its users.
Since the release of Clash Royale, there has been an increase in strategy-type games. In which you seek to destroy your rivals by implementing different minions. The same which have at their disposal different skills and properties that create the strategic factor in these games.
Heroic magic duel works in a very similar way, only with a much more serial and perhaps more competitive aesthetic. In this game you will have at your disposal a range of minions which will allow you to defeat your rivals. Each minion is unique in its own way and has abilities that set them apart from the others.
Although it is true that there are those who are more useful than others (which is normal in this type of game). It is undeniable that under the right hands and mind, very useful strategies can be developed and leads to victory. Now then… What is the goal in Heroic magic duel and for what purpose will we use these minions? We will explain that in the next point.
How to play Heroic Magic Duel?
Below we will explain what the "Rules of the game" are and how a winner and a loser are defined in this game. For this, you must take into account the following elements:
Your deck (Mason of cards) will be built by 10 minions, which each consume their amount of manna.
The battlefield, or arena, is divided into three lanes, along which the troops you send, both you and your opponent's, can circulate.
The objective will be to reach the opposite end of the lanes to deal damage to the enemy portal. The winner will be the one who manages to completely destroy said portal.
Each minion has its own ability or quality. Being the only "Normal" the warrior. Since the only purpose of it is to serve as cannon fodder (Things as they are).
Taking into account all that has been said, your duty as a user will be to devise combinations or strategies to reach the rival extreme and cause as much damage as possible to their portal. And in turn knows how to neutralize the attacks made by your opponent. Since, like you, their intentions are to destroy your portal.
Each battle is not usually very long, as they tend to last a maximum of four and a half minutes. And in case the battle is very even, at a certain point, the game will begin to reduce the life of both portals, so in the end the winner will be the one who has best defended their portal at that time.
As you can see, it is a very strategic game with constant action. Where you have to be able to think fast and be as strategic as possible to achieve victory.
How to download the game?
To download heroic magic duel, all we have to do is go to the Google play store app. Or click on the following link "Download game" to directly access the store. As you probably already know, at that point all that remains is to download the app by pressing the green download button, and the installation will be carried out automatically (as usual in smartphones).
Keep in mind that if you want to back up your game data (In case you lose your phone or it gets damaged). We also recommend you to install Google play game. This app will automatically synchronize with heroic magic duel, in order to save your progress in the game. The account will also be directly associated with your Gmail, and this must be done in case the game is uninstalled or we change our mobile. By re-accessing our play game account we will recover our progress achieved.
Tanner Abraham
Data Scientist and Software Engineer with a focus on experimental projects in new budding technologies that incorporate machine learning and quantum computing into web applications.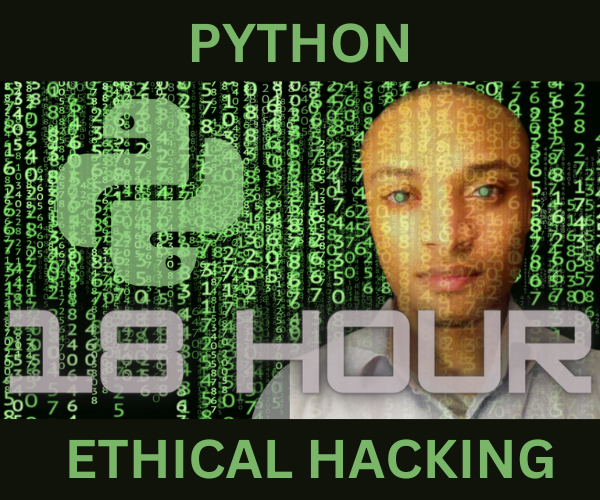 The Ultimate Python Ethical Hacking Course
=> Join the Waitlist for Early Access.
By subscribing, you agree to get emails from me, Tanner Abraham. I'll respect your privacy and you can unsubscribe any time.